Investing in your family's future holidays and choosing the right accommodation type makes all the difference to the exhilarating fun and relaxing peace, you'll have on holiday. Touring caravan plots are cost-effective but can have unpredictable availability, making it difficult to predict the quality of your stay.
Static caravan holiday homes, on the other hand, offer a reliable, comfortable, and consistently stress-free experience for holidaymakers. At Old Hall Caravan Park, we know investing in a static caravan provides a far better holiday experience. Read on to discover why this is and why our holiday homes in Lancashire are so popular.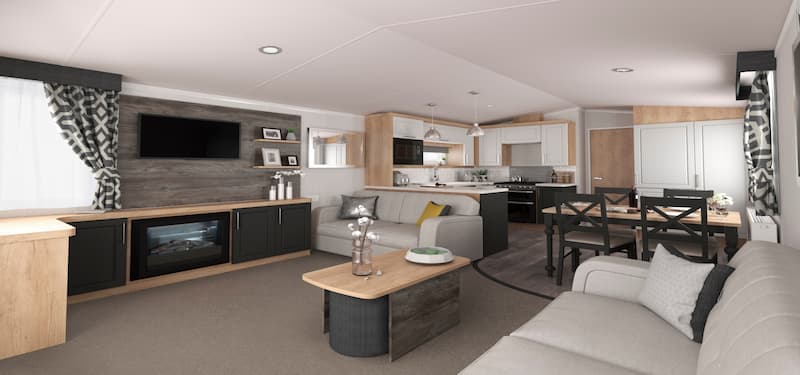 Flexible Static Caravan Holiday Home
Upgrading your holiday routine to a static caravan at Old Hall Caravan Park offers many benefits that touring caravans cannot compete. The most notable is the convenience of having a holiday home ready for use—no more worries about reserving a last-minute slot or ensuring you have everything you need.
With owning a static caravan comes the flexibility of last-minute getaways and weekend breaks with ease. Imagine packing up the car on a Friday night and arriving at a fully furnished holiday home, ready for use at any time. The comfort and convenience are unmatched, providing a stress-free holiday experience for you and your loved ones.

North West Staycation Locations on Your Doorstep
As a family or couple who owns a static caravan holiday home at Old Hall Caravan Park, you'll have many fantastic local holiday options nearby. You'll be able to impulsively and easily explore wonderful North West areas such as the South Lakes and Yorkshire Dales, along with all the towns and cities in the region, with little prep time needed. Here are just a few of the exciting opportunities waiting for you:
Nature and Outdoor Activities
Lancashire is a haven for outdoor enthusiasts on its own with the sandy beaches of Morecambe Bay, but just over the county borders are the outstanding scenic beauty of the Lake District and stunning Yorkshire Dales for hiking and exploring.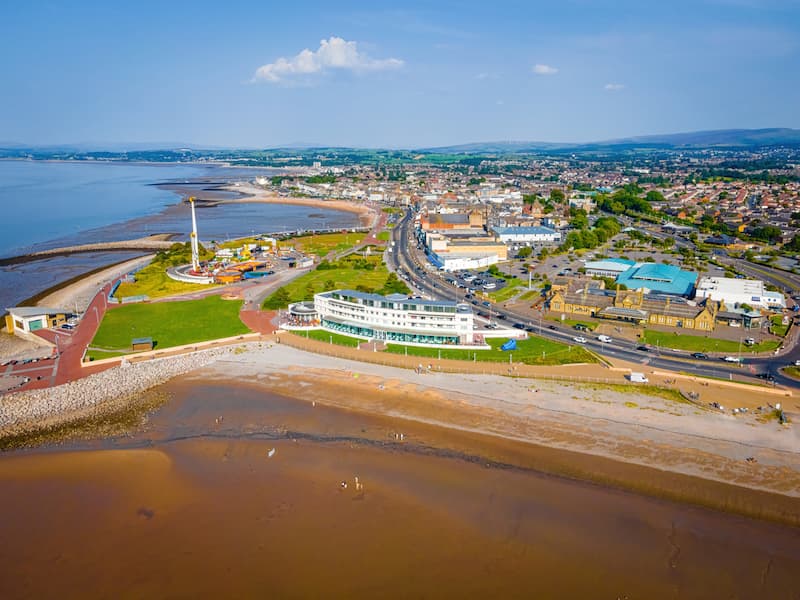 Historical and Cultural Delights
Lancashire is steeped in history and culture, offering plenty of opportunities to delve into the past and immerse yourselves in local traditions. Visit historical sites such as Lancaster Castle, uncover the fascinating stories of the Lancashire Witches, or take a trip back in time to living history attractions like the Lancashire Museum or the Ribble Steam Railway.
Alternatively, explore contemporary art at the Harris Museum and Art Gallery, catch a family-friendly performance at The Dukes Theatre in Lancaster, or immerse yourselves in interactive exhibits at the Museum of Lancashire.
North West Family-Friendly Attractions
The region is packed with family-friendly attractions that guarantee fun and entertainment for all ages. Take the kids to Blackpool Pleasure Beach for a day of thrilling rides, experience the wonders of the sea at the SEA LIFE Blackpool Aquarium, or enjoy a wildlife adventure at the popular Martin Mere Wetland Centre.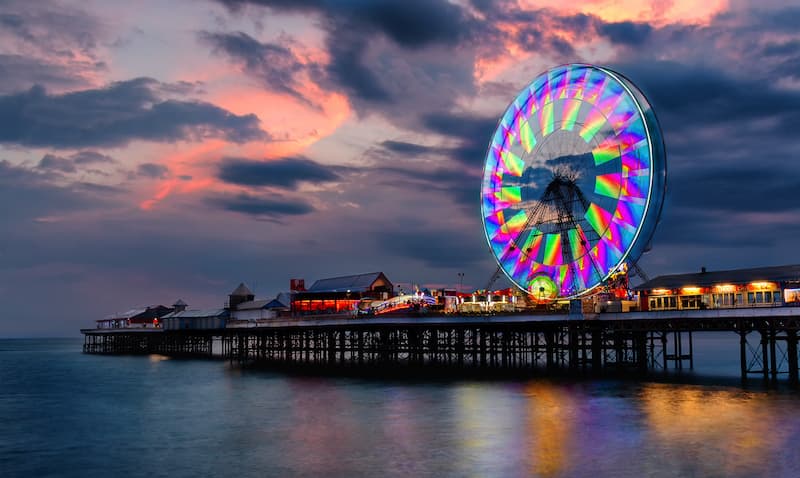 Festivals and Events
Lancashire is known for its lively festivals and events that cater to all tastes. Annual events include the Lancaster Music Festival, Great British Food Festival, and vibrant Blackpool Illuminations. With a local holiday home, it's never been easier to attend these wonderful events, no matter where you live in the UK. Hotels book up well in advance for these events, so having a holiday home can be the perfect way to beat the rush and stress of finding somewhere to stay.
Why Choose a Holiday Home at Old Hall Caravan Park?
When deciding to buy a static caravan as a holiday home, look no further than our selection at Old Hall Caravan Park. Our stunning static caravan holiday homes for sale in Lancashire offer an unrivalled experience, surrounded by beautiful natural surroundings and boasting a range of amenities.
Peace and Relaxed Accommodation
Our park is renowned for its tranquillity, making it one of the most peaceful and relaxing caravan sites in the North West of England. Approved by the British Holiday Home Parks Association and the AA, you can rest assured that you'll enjoy a serene and calming environment during your stay.
Secure and Safe Holiday Homes
Your safety and welfare are of utmost importance to us. We strive to provide a secure environment for you and your family, ensuring you can relax and enjoy your holiday home with peace of mind.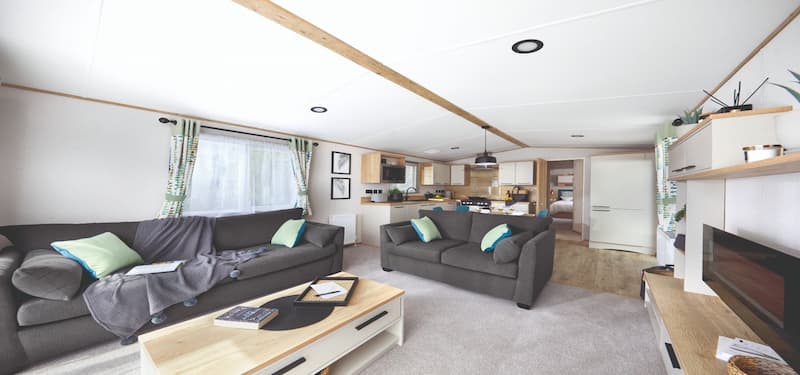 Modern Static Caravan Amenities
Our holiday homes have all the modern amenities you need for a comfortable stay. From access to electricity and parkwide Wi-Fi to piped gas directly to your holiday home, we ensure you have everything you need to make your stay enjoyable and hassle-free.
A Personalised Holiday Home Experience
We understand that your holiday home should feel like a true sanctuary. That's why we work closely with holiday home manufacturers and local dealerships to help you find the perfect static caravan that suits your preferences and needs, creating your very own personalised haven.
Premium North-West Holiday Homes at Old Hall Caravan Park
Discover Lancashire's best at your convenience and create unforgettable memories with your loved ones for years by investing in one of our dream holiday homes for sale in Lancashire. Our team is ready to answer any questions and support you need to make your dream of owning a holiday home a reality.
Contact us today to learn more and begin your journey to owning your own slice of paradise in Lancashire.