Old Hall Caravan Park is surrounded by beautiful cities, towns, villages, countryside and coasts. There's plenty for our residents to see and do around Lancashire and the Lake District, so much that it might feel tricky to know where to start. In our new series of articles, we'll be taking a closer look at the areas that are within each reach of our caravan park Lancashire, so you can get the most out of your trip, starting with the historic city of Lancaster.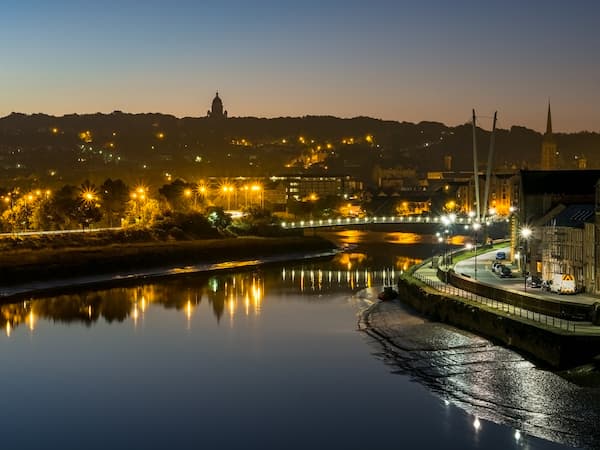 About Lancaster
Lancaster is the county town of Lancashire. It's a small city with a rich history, compact enough to explore easily on foot and easily accessible from the M6 motorway. Lancaster was once a thriving port thanks to its position on the River Lune. However, as the river began to silt up, trade moved to surrounding ports, and today, the city is most widely known for its world-class universities, arts and culture. So for those looking for holiday homes in Lancashire, you could do a lot worse than picking somewhere near Lancaster.
Lancaster Castle
Lancaster Castle is the city's main attraction and one of the most fascinating historical buildings left standing in the country. There are over 1000 years of history and heritage to be explored within the castle walls, including the infamous Pendle witch trials of 1612. Until 2011 the castle was Europe's longest-serving operational prison, and its courtrooms have witnessed many famous trials over the years.
Entrance to the recently renovated courtyard is currently free. You can enjoy light refreshments and artisan coffee in The Kitchen Café, run by local tea and coffee merchants, Atkinsons. Entrance to the castle buildings is by guided tour only, but well worth it to learn more about the bloody history of the castle.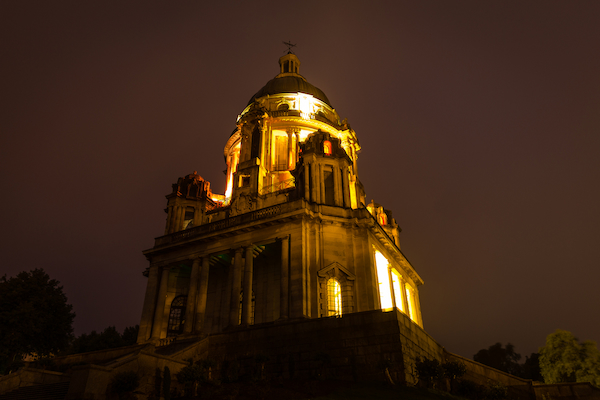 Williamson's Park and Ashton Memorial
Spread over 54 acres of stunning parkland, Williamson's Park offers winding woodland walks, incredible views of the Lake District and Fylde coast and a chance to explore Ashton Memorial. Local industrialist Lord Ashton commissioned the Edwardian folly as a tribute to his late wife. The 150 feet tall structure dominates the Lancaster skyline, and the first-floor viewing gallery provides incredible views of the surrounding city, countryside, Morecambe bay and the Lakeland fells.
Nestled within the park you'll also find an old Edwardian palm house that has been transformed into a tropical butterfly house and mini zoo. The Pavillion café offers a range of freshly prepared food and drinks all year round, stays open late during the outdoor theatre season, and occasionally hosts live music.
Shopping in Lancaster
If you're after a bit of retail therapy, Lancaster is full of independent shops; you'll be sure to find something that catches your eye. The Charter market runs every Wednesday and Saturday in Market Square. The traditional outdoor market boasts over 40 stalls selling everything from local produce to jewellery, clothing and international street food.
Inside The Assembly Room Emporium, you'll find an eclectic mix of stalls selling comic books, vintage clothing and antiques. Visit Atkinsons Coffee Roasters and pick up locally roasted, artisan coffee and loose tea. If it's trinkets you're after, Penny Street Collectables offer quirky contemporary and vintage items for the home. The Singe Step Cooperative is well worth a visit if you're interested in one of the oldest vegan and zero-waste focused shops around (they've been going since 1976). Finally, room 12 is a must for anyone looking for an independent fashion boutique.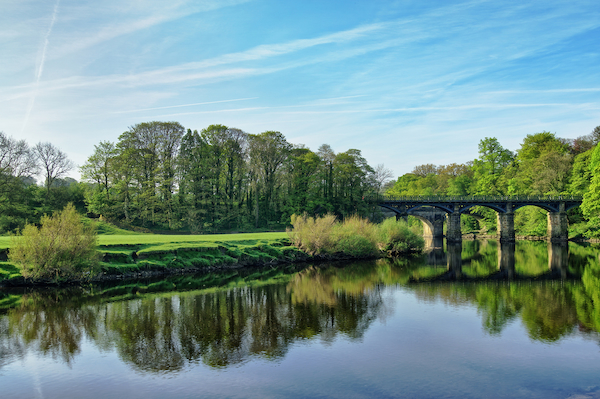 Getting Out Into Nature
Despite being a city, Lancaster is full of natural areas that offer tranquillity and a chance to slow down the pace and relax. Lancaster canal runs from Preston to Kendal, and even a brief walk down the adjacent paths will reward you with fantastic countryside views. The Fairfield Nature Reserve sits just outside the city centre and offers 16 acres of calming meadows and woodlands. Follow the footpaths around the fields to see White Park cattle – an ancient and endangered breed of cow that grazes on the grasslands.
Food and Drink in Lancaster
Whether you're looking for a quick coffee, mouthwatering street food or fine dining, Lancaster has a varied selection of independent restaurants, cafes and bars to suit all tastes. Grab a freshly made burrito from the ever-popular GoBurrito, dine in ancient wine cellars at Merchants 1688 and visit the Three Mariners to experience one of the last remaining pubs in the country with a gravity-led cellar.
If it's locally brewed beer you're after, then you'll need to take a trip out to Lancaster Brewery. You'll find their award-winning beer in many pubs across the city, but there's nothing quite like getting it straight from the source. The tap house is wonderfully warming, and if you're lucky, you might be able to catch some live music in the bar. The brewery often hosts seasonal festivals and events, and if you're interested to see how it all works, you can book a tour of the brewery.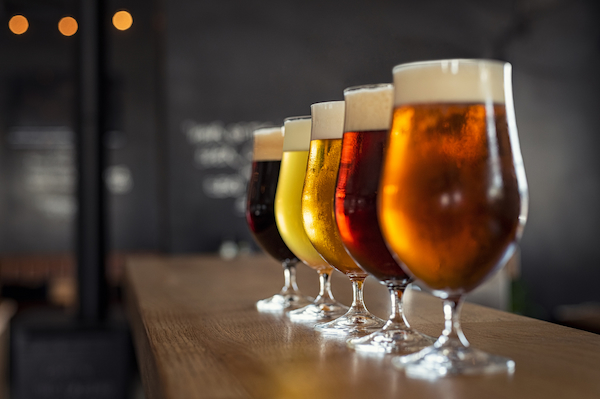 Old Hall is one of the closest caravan parks to Lancaster and should take you no longer than 25 minutes by car. You can use the M6 for easy access or take the A683 for a more scenic drive. If you're interested in setting up a holiday home near Lancaster, contact us at Old Hall today to learn more about our park.