Lancashire is full of things to see and do in winter. From the infamous Blackpool Illuminations to brisk, refreshing hikes through fells, moorland and forests and historical market towns just waiting to be explored. After a long day strolling along canalside paths or a winter ramble through the countryside, there's nothing better than getting cosy in a local pub for a drink next to a roaring fire. Of course, if you've brought your four-legged companion with you, you'll want to make sure they're able to escape the cold too, so today we're going to take a look at some of Lancashire's cosiest, dog-friendly pubs.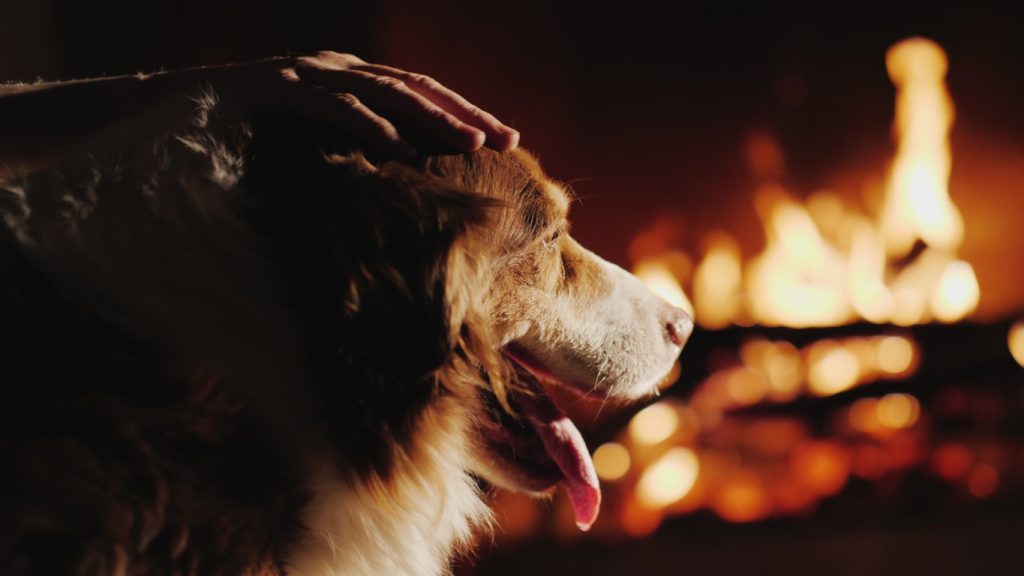 The Golden Ball – Longton
Where: Longton, near Preston
How Far From Old Hall: 41 Miles
We'll start with an award-winning pooch friendly pub in Longton on the outskirts of Preston. The Golden Ball was the 2019 Lancashire Tourism Awards Dog-Friendly Business Award winner – and for a good reason. Dogs are welcome throughout the pub, with treats, beds and water bowls provided. They even have a doggy food menu, host free dog walking mornings, and if they get a little muddy on the walk, there's a wash area to get them cleaned up in no time.
The beautifully decorated traditional pub has been around for almost 200 years. Inside, you'll find a roaring fire to keep you toasty warm and a kitchen serving locally sourced food that celebrates the surrounding areas – think Morecambe Bay potted shrimps and, of course, the traditional Sunday roast.
The New Inn – Yealand
Where: Yealand, Carnforth
How Far From Old Hall: 5 miles
The New Inn is just five miles from Old Hall Caravan park in Lancaster and boasts a first class restaurant and cosy bar, offering a slice of village life to locals and those passing through. Nestled on the edge of the Arnside and Silverdale Area of Outstanding Beauty, the family-run pub welcomes dogs both large and small and is well placed for anyone who's been exploring the Forest of Bowland, Lakes or Yorkshire Dales. The owners regularly organise free, dog-friendly rambles that depart from the pub, and dogs are welcome in the bar afterwards.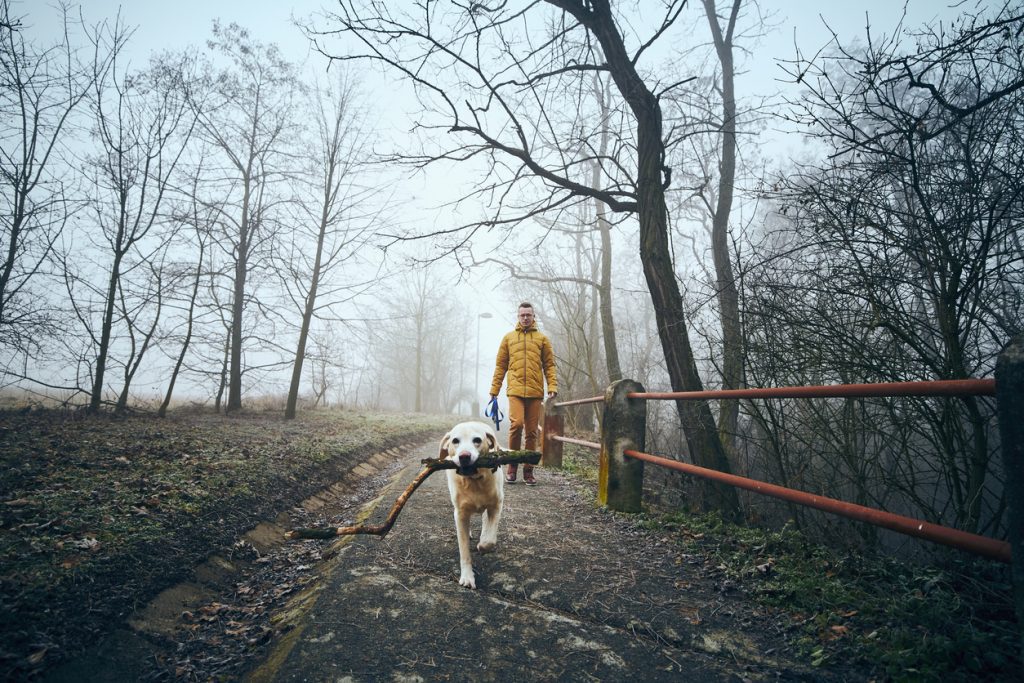 The White Cross – Lancaster
Where: Lancaster City Centre
How Far From Old Hall: 10 miles
The White Cross is the perfect dog-friendly spot for anyone who's been out and about exploring the historic city of Lancaster whilst staying at our caravan park Lancashire. Pooches are welcome in the bar area and on the extensive canalside seating area. The refurbished cotton mill warehouse has been a hub for the local community for many years. It boasts a huge selection of rotating real ales to help warm you up after a chilly afternoon spent discovering Lancaster, and over 80% of the pub's beer is sourced from breweries less than 40 miles away.
The White Hart – Sabden
Where: Sabden, Clitheroe
How Far From Old Hall: 45 Miles
Located at the foot of Pendle Hill, The White Hart is a hidden gem of a pub in the quaint and picturesque village of Sabden in the Ribble Valley. Considered a true country pub and a haven for ramblers and cyclists, you'll find an open fire and separate dog-friendly dining area inside. Experience all the comforts of an authentic English pub with your four-legged friends, and make sure to stop by at the weekend when the bar is filled with live music and high spirits.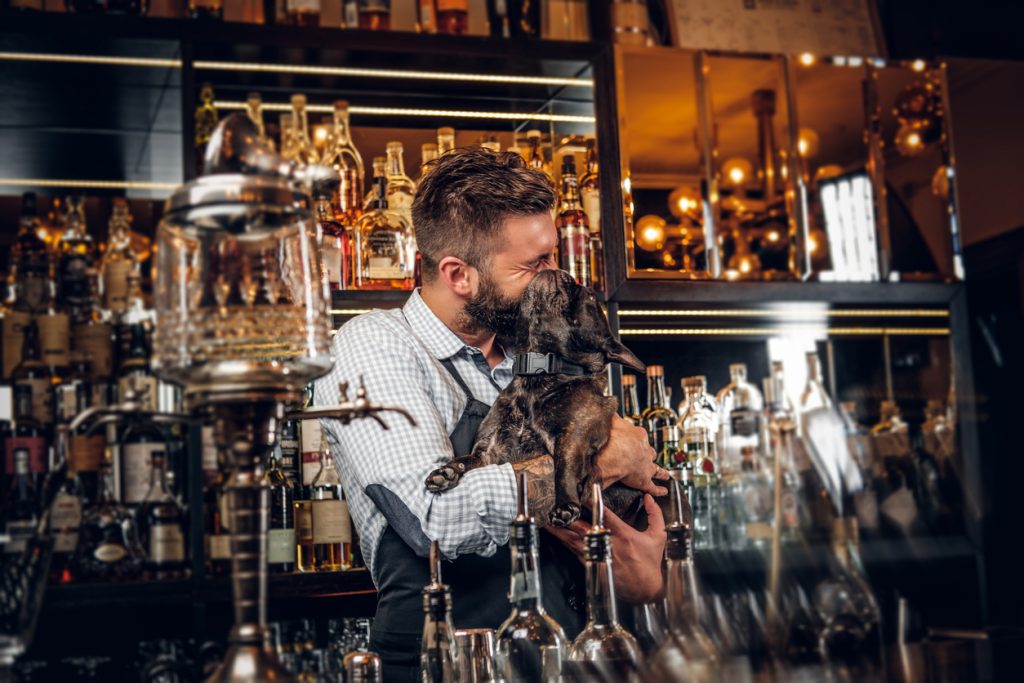 Plato's – Kirby Londsdale
Where: Kirby Londsdale
How Far From Old Hall: 10 Miles
Plato's boutique bar and restaurant is unique in that it's situated on the border of three counties – Lancashire, Cumbia and North Yorkshire. As a result, the venue is well placed as a waypoint for caravaners looking to explore everything the north-west has to offer from their South Lakes caravan park. The family-owned business is renowned not only for exquisite food and drink served in elegant surroundings but also for allowing dogs in the bar area, where you can relax on comfy sofas next to the wood-burning stove whilst sipping locally roasted coffee.
The Little Bare – Morecambe
Where: Bare, Morecambe
How Far From Old Hall: 8 Miles
If you've been out exploring Morecambe Bay, make sure to pop into this teeny tiny micropub that's just off the seafront. The pub may be small, but what The Little Bare lacks in size they more than make up for in their passion for good beer, good people and good dogs. The Little Bare is all about keeping things traditional, simple and intimate. You won't find any fancy food or TVs here, but you will find great beer and a warm welcome for both you and your pup. If you've got a particularly photogenic furry friend, they might end up on the pub's social media as the dog of the week!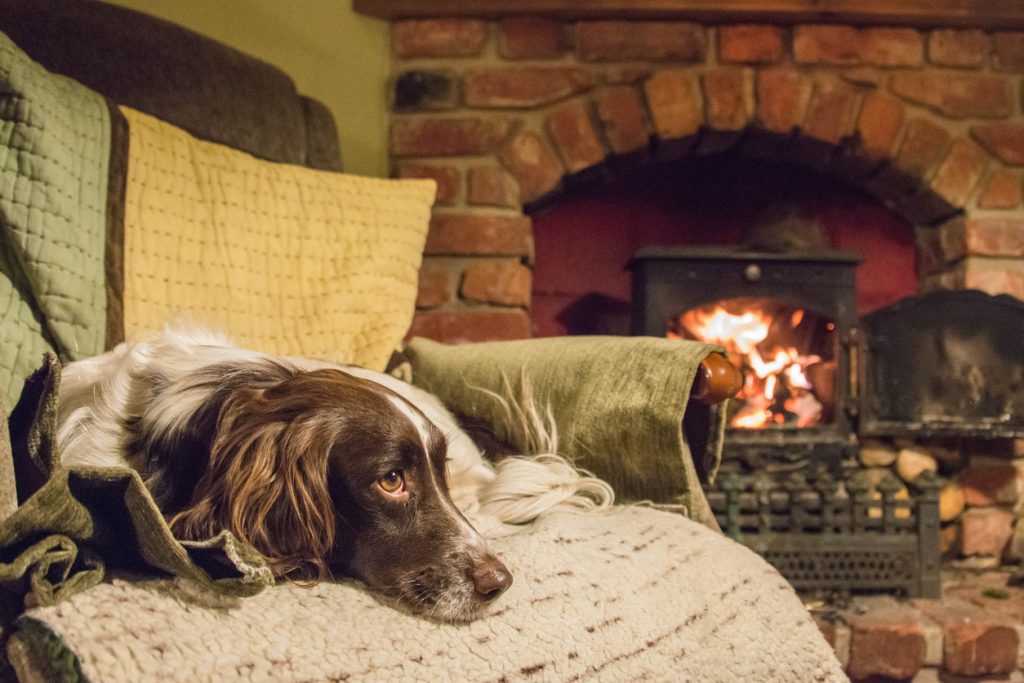 These are just a few of our favourite dog-friendly pubs, but many more are all within easy reach of Old Hall Holiday Homes in Lancashire. So if you're thinking of investing in a static caravan near Lancaster, contact us today and see how we can help.