Welcome, fellow adventure-seekers and holiday enthusiasts! Today, we have some exciting news to share that will ignite your wanderlust and get your vacation-planning gears turning. So grab your favourite mug, fill it with steaming hot coffee, and settle in as we dive into the captivating world of the new Eden Project North and its potential impact on the North West's tourism.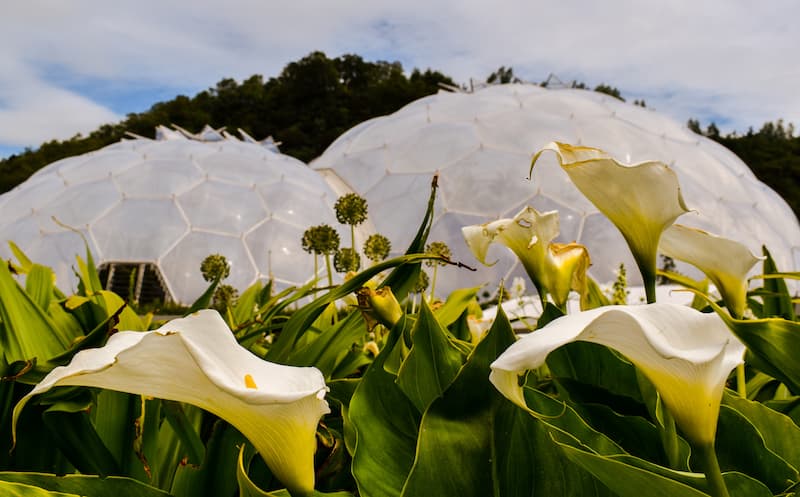 Exotically Transforming Morecambe Bay
Ah, holiday breaks in Morecambe Bay! A coastal gem nestled in the heart of the North West of England. If you've ever visited this charming town, you know the allure of its breathtaking coastline, serene beauty, and local charm.
Embark on a leisurely stroll along the promenade, treating yourself to a delectable ice cream cone as you soak in the fresh sea breeze. But wait, there's more! Venture beyond Morecambe's borders and find yourself captivated by the allure of Lancashire.
Well, hold onto your beach hats because Morecambe is planned to undergo a transformation of epic proportions—the introduction of the Eden Project North.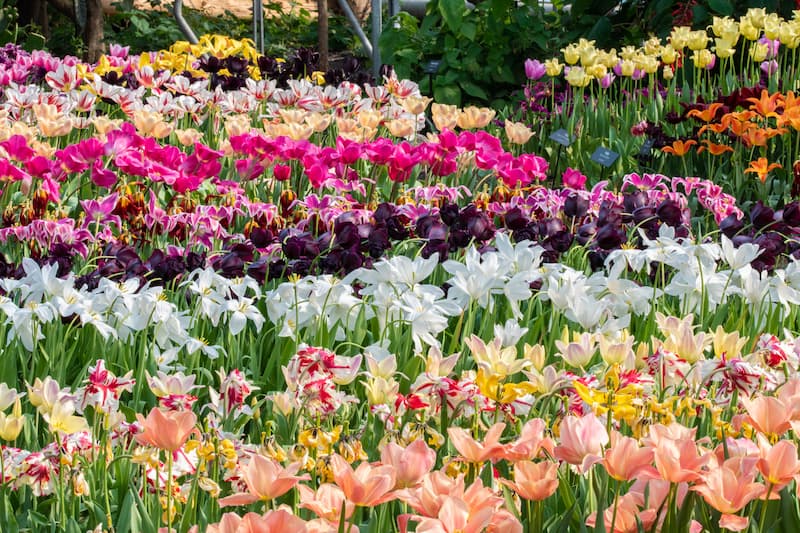 The Eden Project North: Where Imagination Meets Nature
Picture a captivating world where nature and imagination will converge, creating an awe-inspiring space that combines a curated collection of exotic beauty and knowledge of the natural world. That's the essence of the Eden Project North – an ambitious project that promises to revolutionise the tourism landscape in Morecambe Bay and the North West as a whole.
Eden Project North is a planned extension of the world-famous Eden Project in Cornwall, England. The project aims to be a celebration of the marine biodiversity of Morecambe Bay, with an aquarium and observatory that allow visitors to experience the beauty and diversity of marine life. The development, which will be built on the seafront of Morecambe, has been in the planning stage for several years. It is estimated to have a budget of £125 million.
Designed as a hub of education, sustainability, and ecological wonder, the Eden Project North aims to draw visitors from across the country and the world. Imagine stepping into a lush oasis of tropical plants, meandering through futuristic biomes, and engaging with interactive exhibits that shed light on the wonders of our natural world. It's like the Garden of Eden but with an eco-friendly twist!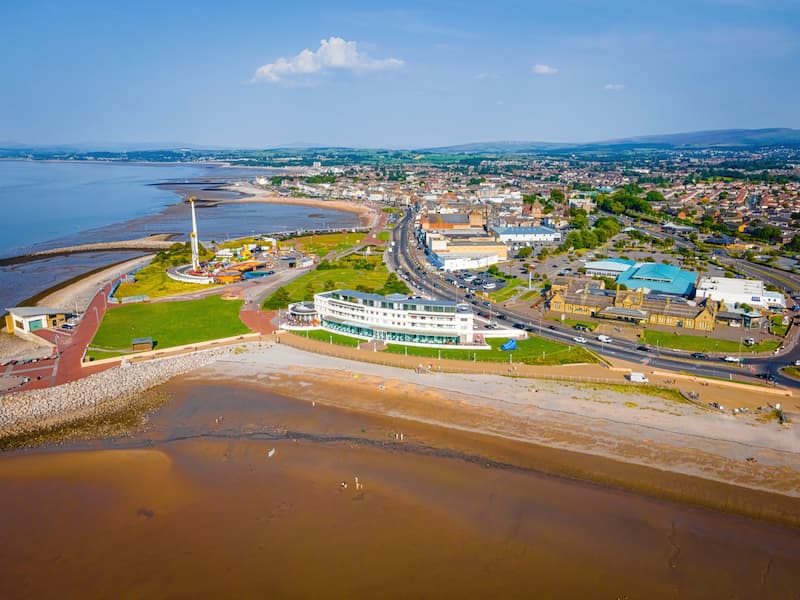 The Anticipated Impact: A Tourism Renaissance in the North West
You might wonder, 'How will this magnificent project affect tourism in the North West?' The Eden Project North will undoubtedly put Morecambe Bay on the map as a must-visit tourist destination.
When a new tourist attraction is set to hit the scene, it means more visitors and more competition for accommodation for you and your family. Apart from hotels quickly filling up, the areas around that accommodation will also fill up quickly, making it difficult to find great things for your family to do. Fortunately, we've got a perfect solution!
We have a selection of touring caravan seasonal pitches in our North West caravan park. With a touring caravan pitch, your family can travel and explore the abundant tourist spots in this part of the country while having a reliable place to rest your head away from the bustling crowds. Additionally, if you're serious about making the most of the many places to see in the North West, investing in a static caravan as your holiday home in Lancashire is the way to go. It's like having your own cosy getaway right in the heart of the action, and one that provides the many amenities of home whenever you need either a long or short break away.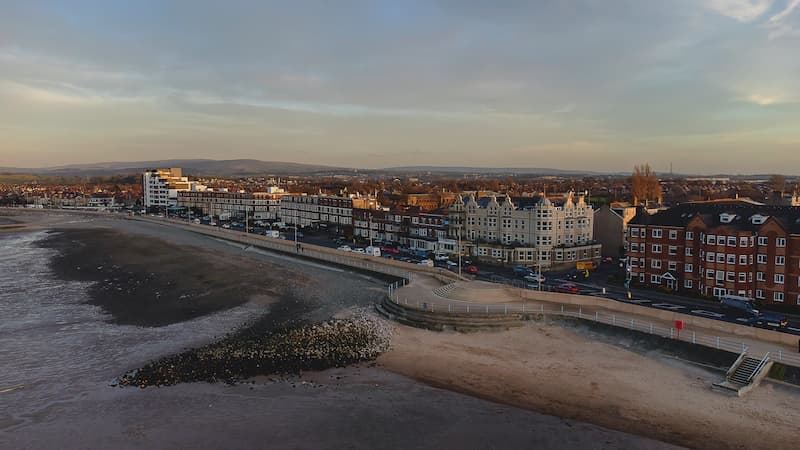 Why Is the New Eden Project Coming to the North West?
The North West of England is a must-see destination, with diverse attractions to fulfil your family's desires.
The region boasts unique and charming attractions, including the cosmopolitan cities in Lancashire and the stunning natural beauty of the Lake District and Morecambe Bay.
The Lancashire cities offer a bustling urban experience, boasting a rich history and culture, with plenty of attractions to suit everyone. The awe-inspiring views of the Lake District beckon nature lovers, promising unforgettable vistas of rolling hills, sparkling lakes, and rugged landscapes. Meanwhile, Morecambe Bay's scenic beauty is a haven for beach-goers and wildlife enthusiasts, with salted Cockerham Shrimps being a must-try delicacy.
The North West of England perfectly blends culture, nature, and adventure. Visit us and immerse yourself in our charming locale, where you have the best natural beauty and modern convenience within easy reach. From our conveniently placed caravan park, you'll experience the North West's captivating attractions, unforgettable experiences, and exquisite culinary treats.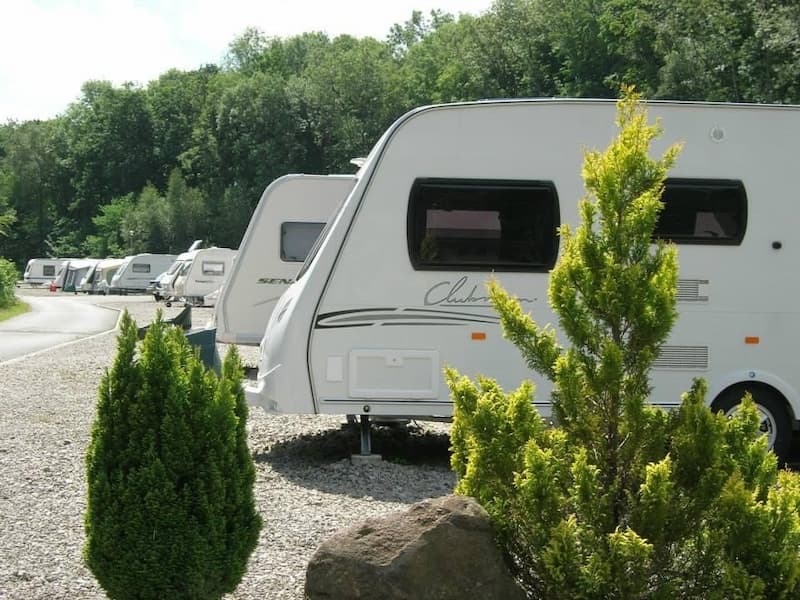 Old Hall Caravan Park: Your Gateway to Paradise
Imagine waking up to the gentle rustling of leaves, inhaling the crisp morning air, and sipping freshly brewed coffee as the sun casts its golden rays over the Lancashire countryside. At Old Hall Caravan Park, this dreamy scenario can become your reality.
Perfectly placed, our caravan park Morecambe Bay area will offer the perfect base for your eventual expedition to the Eden Project North and any of the fantastic holiday locations currently available such as the family attractions in the lake district. Its proximity to this horticultural wonderland is like having your secret passageway to paradise!
We understand that the journey is just as important as the destination. That's why we've crafted a haven for holiday seekers like you, with top-notch facilities tailored to make your stay unforgettable. From spacious pitches for touring caravans to static caravans to become your own holiday home, we cater to all who want to explore the North West at their leisure; we've got you covered.
Contact Old Hall Caravan Park today to inquire about availability, and let us be the architects of your dream holiday.