Morecambe Bay has again grown in popularity as a staycation destination in recent years, with visitors from all over the country drawn to it. In fact, as the most popular seaside destination for Bradford and Leeds with its easy road and rail access, Morecambe has earned the nickname 'Bradford-On-Sea.' One aspect of this growing trend is the popularity of luxury holiday homes in Morecambe that offer visitors the chance to experience the bay area like a local, with all the comforts of home.
In this blog, we will explore why Morecambe Bay holiday homes are becoming increasingly popular among tourists and highlight some of the best options for those looking to experience Morecambe's unique charm and character.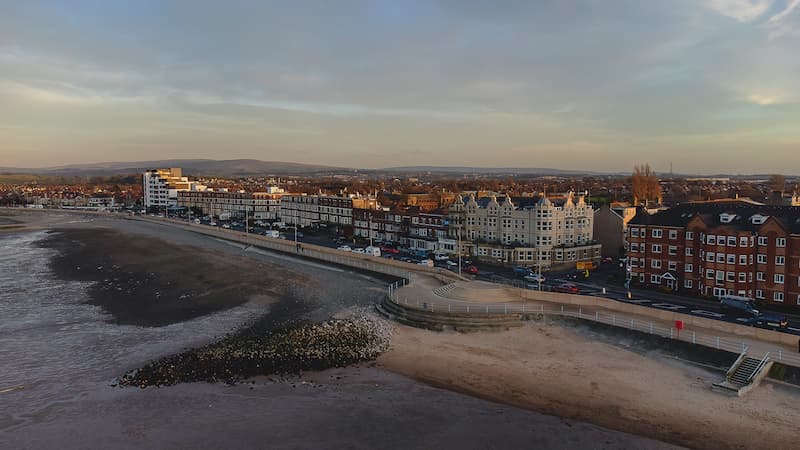 Why Choose Morecambe Staycations?
Morecambe, a Lancashire coastal town in the bay, offers something unique for the UK. The area's beautiful sandy beaches, charming seafront promenade, and proximity to the stunning Lake District National Park have made it a prime location for any holidaymakers to enjoy the benefits of the Northwest. Apart from its proximity to the national park, Lancaster and Carnforth, Morecambe also offers holiday homeowners various activities.
One of the main reasons for Morecambe's increasing popularity as a staycation destination is its affordability. The range of affordable accommodation options to suit all budgets, from holiday homes in Lancashire to caravan parks in Morecambe Bay, are found here, making it an attractive option for families, couples, and solo travellers looking for an affordable holiday destination within the UK.
Festivals, Art and Culture
Another factor contributing to Morecambe's rise as a staycation destination is its outdoor sports, such as cycling, walking, and fishing, to indoor activities, such as visiting galleries and theatres.
Morecambe Bay also hosts several events throughout the year, including the Morecambe Festival of Light and the Vintage-by-the-Sea Festival, celebrating the local heritage and culture.
Despite Morecambe being new in the local area's history, there is still much to discover about its history, including the town's landmarks. The Winter Gardens was visited by the current King of England in 2022 to mark its 125th anniversary. This venue has seen many famous names over the years, and the beautiful Art Deco hotel, the Midland, is a short walk away. During the second world war, this iconic bookend of the promenade became a hospital for the injured. Now it offers the best place to catch the stunning Morecambe sunsets with a tipple or two.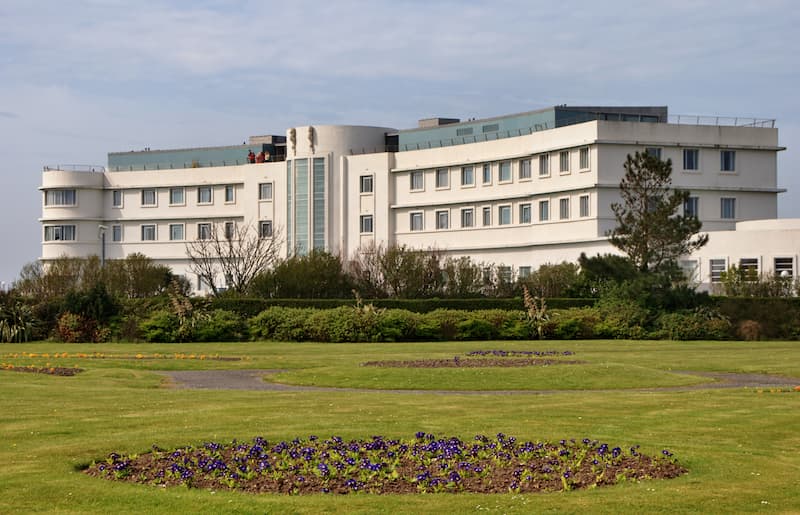 Morecambe Dining
Morecambe Bay boasts a vibrant nightlife scene, with various bars, restaurants, and clubs to suit all tastes. But are you searching for a meal with a stunning view you can't get in most cities? On the promenade, numerous facilities offer outdoor space with waterfront views. However, for an exceptional dining experience, The Midland Hotel is a must-visit, as previously mentioned. This elegant hotel is on the promenade and offers excellent quality meals and breathtaking bay views.
Additional popular choices include the Saffron Restaurant and Blue Mountain Restaurant, perfect for those seeking a great meal after an enjoyable day. At the same time, The Morecambe Hotel offers a comfortable and relaxed atmosphere for enjoying tasty meals.
Morecambe has plenty of options for those in the mood for more traditional pub food. The Station is an ideal spot for alfresco dining, with ample outdoor seating. However, be sure to bring a jacket, as the promenade can be chilly no matter the time of year. Alternatively, The Kings Arms, located in the centre of town, is a great option for those looking for pub food in a central location. Additionally, several fast-food restaurants and The Eric Bartholomew pub are in the town centre for a quick and easy bite.
Morecambe's Eden Project
The confirmed Eden Project North build is a major development set to transform the area, attract more visitors, and make Morecambe an even more attractive destination for holiday homeowners and investors. The upcoming attraction in Morecambe will be this world-renowned organisation's third in the UK, similar to the previous two constructed in Cornwall and Devon and is expected to be one of the largest and most innovative projects yet. This Northwest site will be developed on the former Dome entertainment venue site, which was demolished in 2011 after being barely used before this. The project will feature a range of sustainable attractions and activities, including a series of large domes that will showcase different ecosystems and natural biomes worldwide.
The project originated from the 'levelling up' program and has been praised as a major boost for the local economy. The location was chosen because it offers a unique natural environment in the UK. The predictable tidal currents, enclosed layouts and various natural climates and habitats provide enhanced variety in a small area, making it perfect for the range of biomes planned.
However, whilst this will positively impact the area's tourist numbers, it will make finding available holiday accommodation more challenging.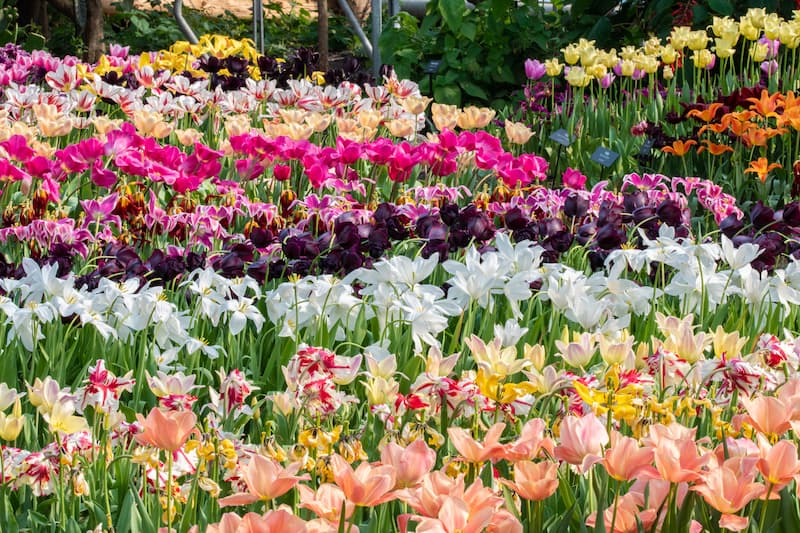 Guaranteed Accommodation
The Eden Project North is predicted to attract even more visitors to the bay. Roughly one million visitors are expected to visit the attraction annually due to this new attraction. This dramatic increase in the number of tourists looking for accommodation in the area significantly increases the value of owning a holiday home. Investing in a holiday home such as this Swift Bordeaux Platinum, you will gain the peace of mind that your family has guaranteed accommodation in this popular county for any number of relaxing staycations.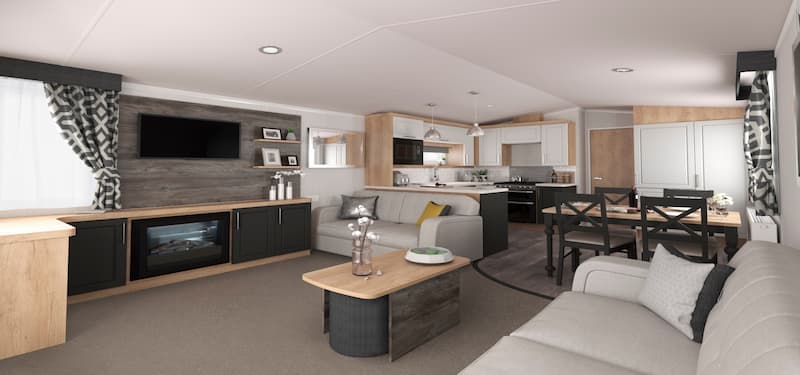 Family-Friendly Summer Fun
The project will benefit holiday homeowners by providing many additional amenities and facilities in addition to the existing ones in the local area. The Eden Project North is expected to feature a range of sustainable attractions and activities, as well as gardens, play areas, and other facilities accessible to visitors of all ages. This will make Morecambe an even more appealing destination for families and groups of friends looking for a fun and educational holiday.
Rising Economy
Another factor to consider is that with the development of the Eden Project North, the cost of available holiday accommodation and the value of holiday homes are likely to increase. The project will likely create a buzz around Morecambe and make it an even more attractive destination for tourists and drive up prices in every area; this is why we know now is the perfect time to purchase a holiday home.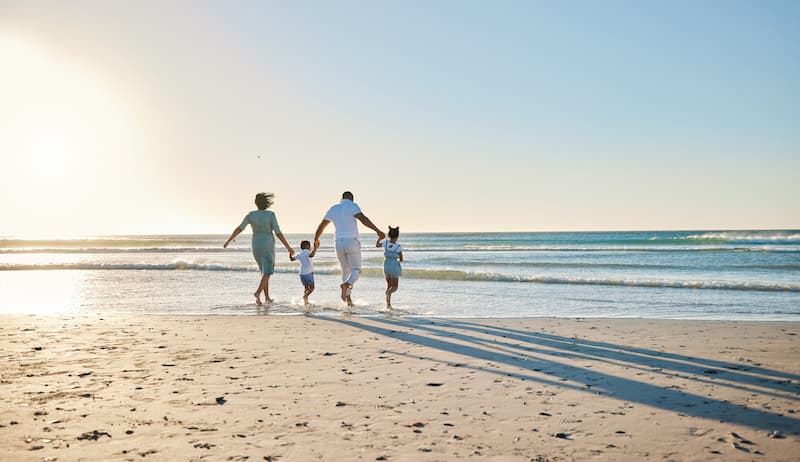 Northwest Holiday Homes from Old Hall
Invest in your family's future holidays to Morecambe Bay, the Lake District, the Yorkshire Dales and beyond with one of our luxury holiday homes in Lancashire. With all the uncertainty surrounding travelling abroad, make sure your family enjoys their staycations this summer with your very own holiday home in our caravan park in Lancashire.
Contact us today to find out more.