Christmas really is the most wonderful time of the year. Although many people will be busy Christmas shopping and preparing for the big day, perhaps a break from the stress of planning is just what you need. Or maybe you have family in the local area and wish to make the most of your visit. Whatever brings you to our lovely site, why not take a look at all the great local activities to get you in the mood for Christmas?
A Night of Festive Entertainment
Our holiday homes in Lancashire are only a short trip away from Lancaster city. This historic town is home to many venues where you can see live shows, pantomimes or even catch the latest film releases. There are three theatres across the town, each offering unique experiences for all ages and interests. So, whether you wish to see the newest Hollywood blockbuster at the Vue Cinema or laugh along with the family at one of The Dukes' fantastic pantos, you will easily find a night filled with festive joy in the city's heart.
Over the past few years, Lancaster's evening nightlife has become a buzz of activity, with new bars serving until late and an array of excellent new restaurants to suit all tastes. There are plenty of places to enjoy a bite to eat or a tipple or two, with some restaurants, such as Bella Italia, offering discounts with a Cineworld Unlimited card. Although you can't use your card to catch a film, it could still present delicious discounts on your meal. Why not make a night of it?
See the Northern Lights…Well Almost
There is very little chance of you catching THE Northern Lights from the local area, although it has been known in areas of the Lake District. However, we highly recommend a trip to Blackpool Illuminations if you want guaranteed lights to brighten the night sky. Travelling down the Golden Mile by car or on foot, you experience some beautiful displays with many activities taking place across the town. Blackpool Illuminations run from early in September and last until around New Year annually, turning on daily at sunset and switching off late, depending on the day and time of year.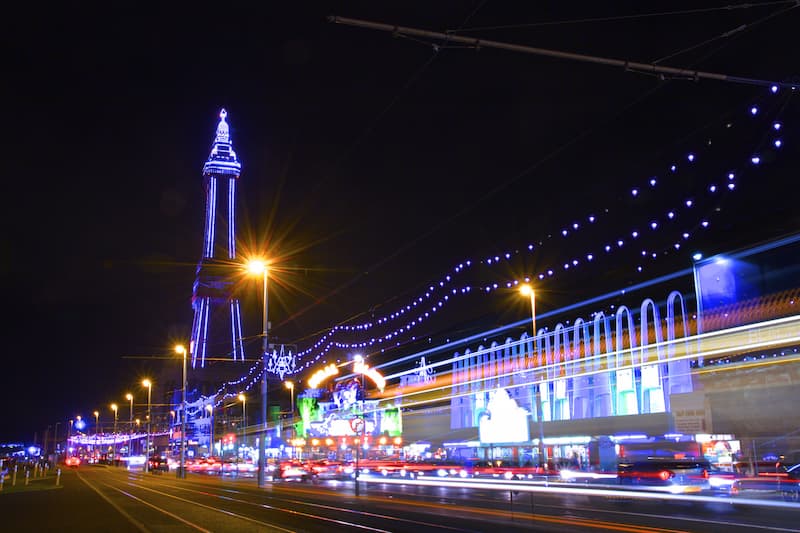 Throughout this period, a vast selection of shops, arcades, piers, and restaurants stay open late to accommodate guests, so you are never short on things to do throughout your visit. There are also many events around the festive season, including Christmas markets and an incredible light show on The Blackpool Tower's base. Each year the Illuminations seem to expand, so if you can't quite make it to our caravan parks in Lancashire this year, make sure you book in for next.
Markets, Festivals and More
When staying at our touring caravan sites in Lancashire, you are on the borders of Lancashire, Cumbria, and North Yorkshire. This location is excellent for being central to many villages and towns across the area. So, when it comes to community festivities, there will be plenty to discover throughout December and even early November.
Christmas Activities in North Yorkshire
Settle – From festive walks on Christmas Eve to Christmas exhibitions on the green. The town hosts many festivities through December to keep the whole family entertained. Why not look at some of the events in Settle to see what's on during your stay?
Ingleton – This beautiful and quaint village on the border of the Yorkshire Dales is a stunning place to visit throughout the year, but during the Christmas period, it truly is magical. The village hosts an array of festival activities. You can visit Santa as part of your White Scar Caves experience or enjoy a scenic walk around the local village to spot all the festive decorations.
Christmas Activities in North Lancashire
Morecambe – Known for its festivals, the Christmas season is no different for Morecambe, with an abundance of local Christmas markets across the town and festive events hosted by the local council. Along the prom, you will see a few new Christmas lights decorations with a cheerful buzz circulating the area.
Carnforth – Much like the neighbouring town, Carnforth doesn't let Christmas escape from bringing the community together. The local petting farm, Greenland's Farm, offers an array of Christmas-themed activities for children, and the railway connects to many other towns within the area to visit full of Christmas festivities.
Lancaster – With weekly markets already a staple in the town, you can explore local cuisine and enjoy the city's many events. Each year Lancaster is also host to a temporary ice-skating rink, perfect for family bonding and magical experiences.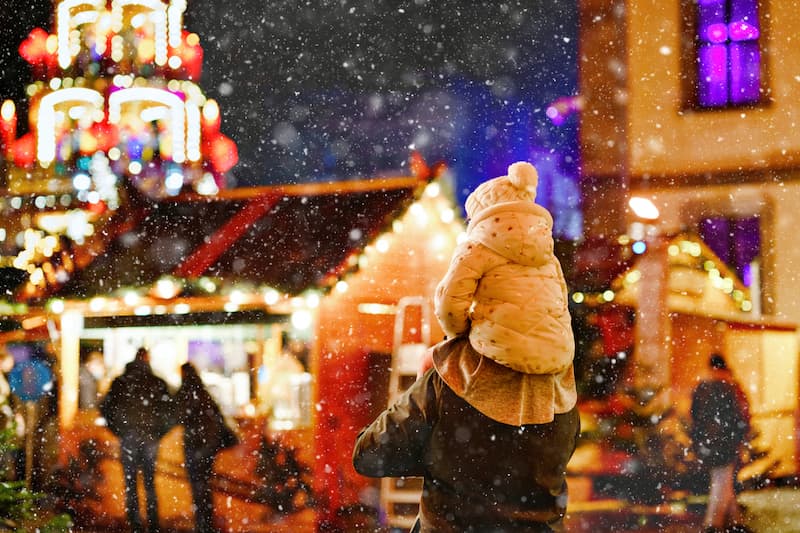 Christmas Activities in the South Lakes Area
Milnthorpe, Beetham and Arnside – If you are looking for some festive garden centres, then Beetham Nurseries, located on the outskirts of Milnthorpe, offers a magical experience for all the family. Alternatively, between this collection of villages, there will sure to be something festive going on within the centres. If not, ample walks through the villages may help you enjoy the brisk winter weather with stunning views.
Kendal – This usually peaceful town comes to life throughout this period. Located in the heart of the South Lakes, Kendal has many events throughout the year, and Christmas is no different. From Santa visits in the shopping centre each weekend in December to festive films, shows and exhibitions at Brewery Arts.
Treat Yourself to a Trip to The Spa
At the end of the year, what better Christmas getaway than a day trip to one of the fantastic spas local to our holiday homes in Lancashire? There are many to choose from, and taking your friends or family, could be the perfect way to wind down from the stress of everyday life together.
There are many spas near our park for you to enjoy a day trip to, but here are three of the nearest:
Netherwood Spa, Grange-over-Sands (30-minute drive)
Thurnham Hall, near Lancaster (27-minute drive)
Lancaster House, Bailrigg (23-minute drive)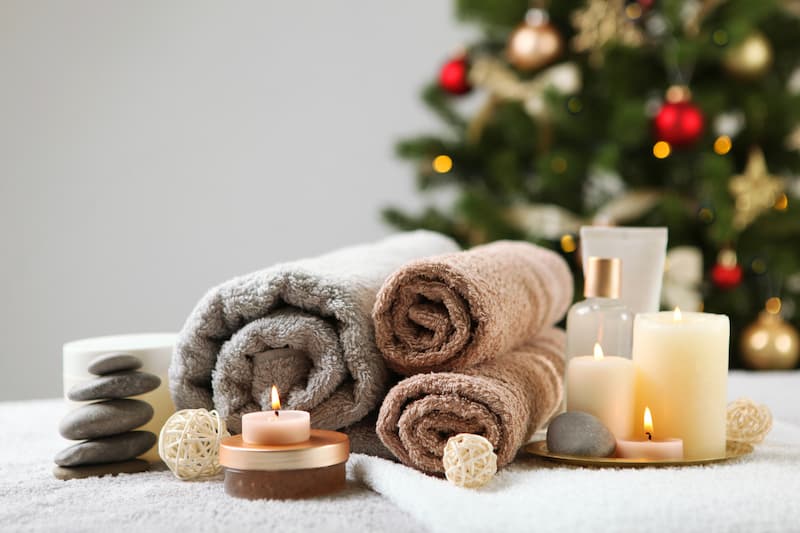 So, whether you are looking for things to do this year during your stay with us, or planning next year's Christmas break in Lancashire, make sure you fill your time with magical and Christmassy moments. To book your stay or check availability, enquire online, and we will get back to you as soon as possible.