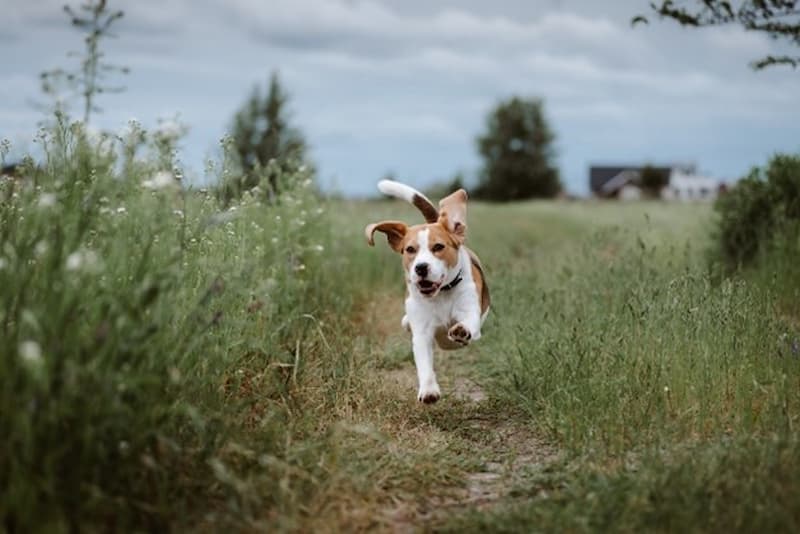 A caravan holiday is the best way to be able to enjoy your excursions with your four-legged member of the family. However, if you are new to the city of Lancaster, you may wonder where some beautiful walks with your dog are. If this is the case, take a look below at some of our favourite routes, perfect no matter what breed of dog you have, they will sleep well after these trips out.
Walks Around Williamson Park
If you are looking for some stunning views, beautiful surroundings and a touch of historical architecture, then Williamson Park is a perfect location to stretch your pet's legs. Nestled in the backdrop of Lancaster's heart of the city, it is a relatively short walk from town and perfect for a leisurely afternoon taking in the scenery.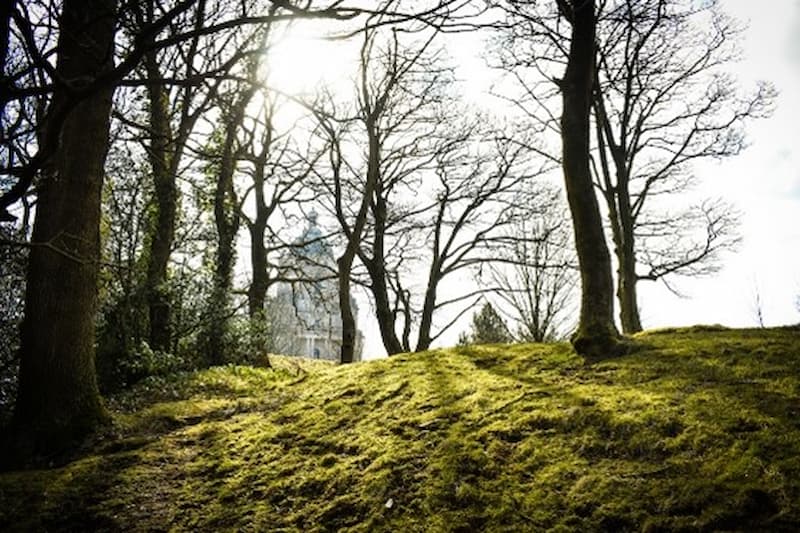 There is plenty to do, with play parks for the little ones and the impressive Ashton Memorial to explore. It covers 54 acres of land, and from the top of the park, you can see all the way out to Morecambe Bay and the iconic Lakeland fells in the background. It offers an onsite café and an array of small creatures to visit within the butterfly house and small animal zoo, although these are potentially best visited with your dogs left at home. The park is open year-round, with the café and attractions having their own seasonal opening times, which can be found on the Lancaster City website. As with much of Lancaster, it involves steep hills, both to the park itself and within the grounds, so it's not ideal for those who may struggle with reasonable ascents. However, for those with average fitness, it is the perfect way to spend an afternoon in the glorious winter sun.
A Quiet Meander Down the Quay
The Quay of Lancaster is an up-and-coming city area with big plans to create a hive of activity with more facilities and venues to enjoy company with friends and family. However, even as it is today, it offers a lovely walk for all ages and abilities. Starting from town, you follow the path along the riverside, which can be accessed from Sainsbury's. This path sits adjacent to the river lune and stretches to Glasson Dock.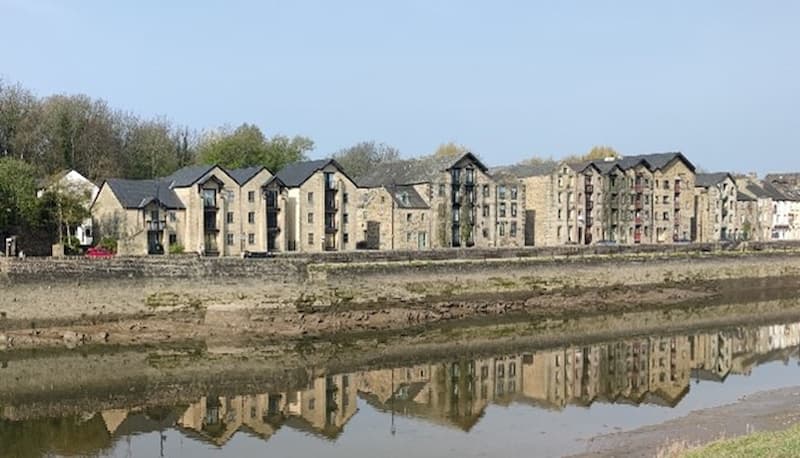 You will come across stunning waterside views and an array of natural environments along the route. The Quay offers far-reaching views that can extend to Morecambe Bay, and if you take a long walk to Glasson dock, there is so much variety of wildlife and nature it will take a good while to take in all the sights. Unfortunately, there are no shops or facilities besides the few establishments as you first get onto the route, so be prepared with plenty of water and snacks as required.
41 Miles of Easy Walking
Providing a connection from Tewitfield to Preston, the Lancaster Canal offers an easy, flat route for all to enjoy. In particular, starting at the top of Lancaster, near the Royal Lancaster infirmary, and heading towards The White Cross pub, it's a wonderfully scenic route through town. You can explore the canal path for hours on foot and not run out of sights to see. There are many points of interest along the way.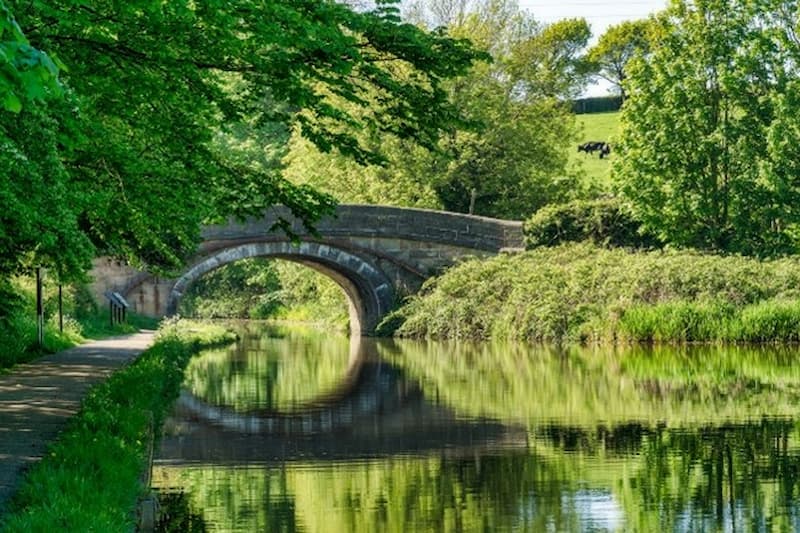 The canal was originally the link to transport goods from Kendal and Preston but is now a haven for wildlife and canal boat users. It was built with the curvature of the land in mind, making it a contour canal. This unique layout offers the country's longest stretch of canal without locks. The only locks on the main expanse are derelict, adding to the interesting nature of this feature of the city. You can access the Lancaster Canal at various points across the city. If there is a bridge to cross over, there are usually steps down to the path for access. Some access points are a little easier than others, and if you need one for those without easy footing, we advise joining near the Lancaster Royal Infirmary and White Cross.
Riverside Rambling for All the Family
Lancaster is close to many bodies of water, but the most significant stretch is the river lune. This 53-mile river begins as a stream in Newbiggin, a parish within Cumbria, and makes its finale at Glasson dock, where it joins the Irish Sea. The river through Lancaster is tidal and can be potentially dangerous for pets. It is not advised for animals to swim in many areas of the lune as it has many fast-flowing currents, which can overpower dogs, and many have been lost.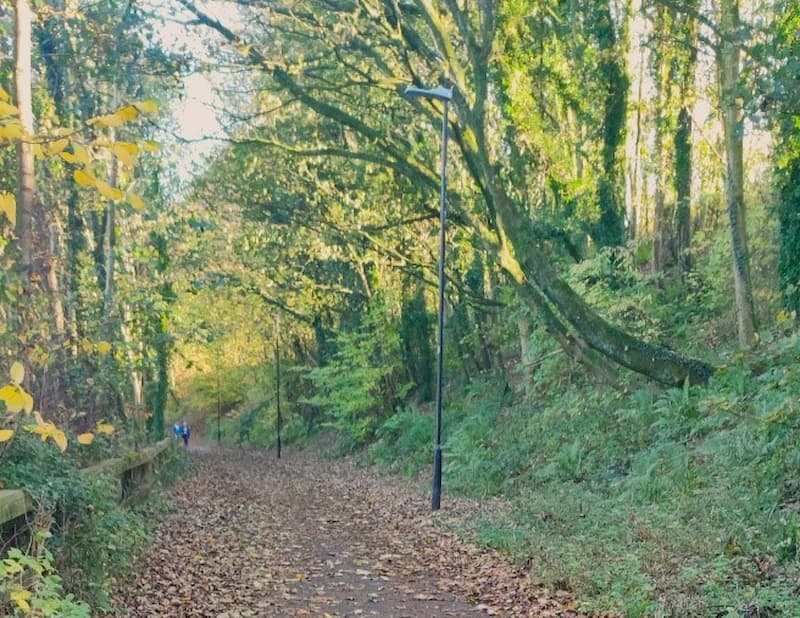 Don't let this put you off from enjoying the scenic views of the river with your pet; there are many starting points you can join. Salt Ayre offers a free car park with a bridleway that runs along the riverside and is a popular dog walking path, reaching the Golden Ball – A dog-friendly pub with stunning views over the water.
However, one of our favourite routes begins at the former Halton Railway Station and car park. The disused railway line is paved for ease of walking and once was used to transport building materials from Wendover to RAF Halton. Although its history has almost gone, it still offers beautiful countryside and the chance to explore some of the wooded areas by the riverside.
A Day Out to the Seaside
Whilst staying at our caravan parks in Lancaster, you may be interested in a trip to the infamous Morecambe Seaside. In this case, taking your four-legged friend, why not enjoy the beautiful walk down the cycle path? Morecambe is great for pets, with most cafés being dog-friendly. In winter, the dogs are even allowed to visit the beaches of Morecambe, and it's a great way to let them stretch their legs whilst enjoying some fish and chips on the prom. It takes around an hour from Millenium Bridge to the end at Morecambe train station, and you could even catch the train back at the end of the day.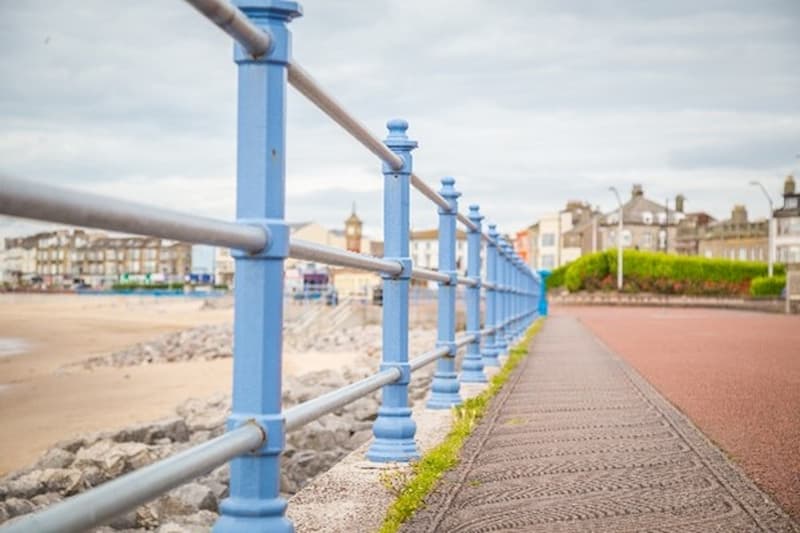 The cycle path offers a very flat terrain and is accessible for all ages and walking abilities. Surrounded by trees and travelling along the River Lune from Millenium Bridge, it can offer a stunning afternoon walk for all. It is a very popular route for commuting and dog walking and is the easiest way to get from Lancaster to Morecambe without crossing traffic (aside from one train crossing as you near the end).
Whether you are looking for the perfect family holiday or somewhere to call a home away from home, why not invest in a static caravan? We can offer a great selection of holiday homes in Lancaster, so why not look at all we offer? They provide the perfect base for families and a chance to limit the need for kennels whilst you are away from home.