The annual holiday is an important time when a family can leave their day-to-day behind and lose themselves in a beautiful new part of the world, at least for a little while. Most families are looking to staycations as an effective solution for getting more enjoyable holidays for their money. Read on to discover the benefits of a UK staycation.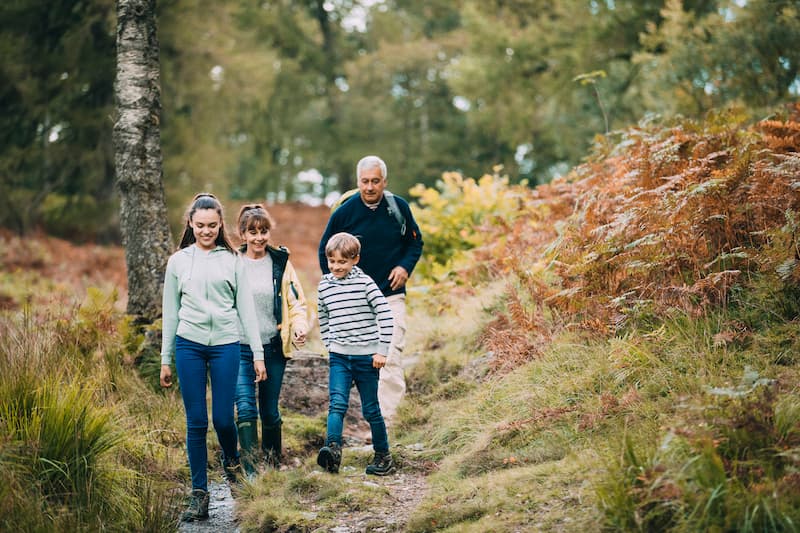 Affordable Holidays
With the cost-of-living crisis affecting households across the UK, a staycation is a fantastic way to keep the cost of a holiday down without all the added expenses of travelling abroad. By staying national, you can save on updating passports and a complete wardrobe to accommodate the warmer climates and transfer costs while enjoying all the beauty and charm the UK offers. Additionally, your holiday has more flexibility as you choose when to start and end it more casually than the alternative of adhering to aeroplane flight times. You also have the freedom of your transport without high car rental costs and insurance.
From water sports near our South Lakes caravan park to exploring vast open spaces from our Yorkshire Dales caravan park, there's no shortage of affordable options for a relaxing and rejuvenating holiday right here at home. So, whether you're looking to unwind with loved ones or enjoy a solo adventure, a UK staycation is the perfect choice for those looking to make the most of their budget without sacrificing quality or fun this year.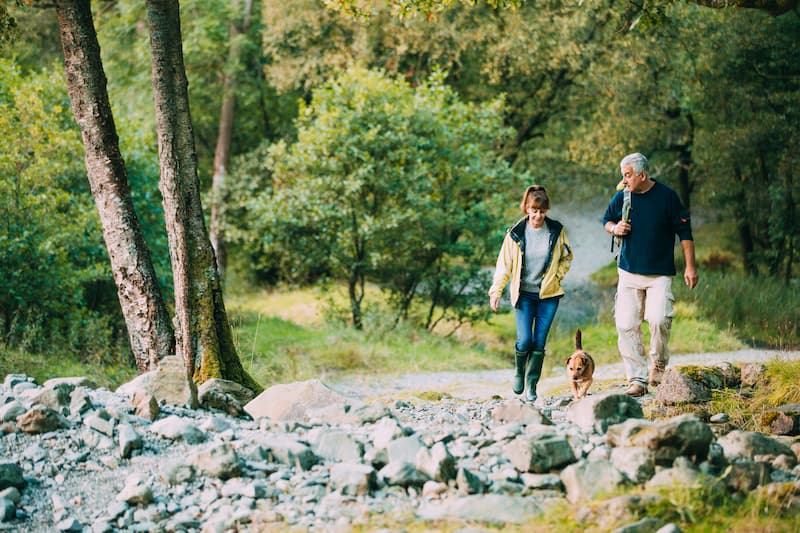 Pets are Welcome
Taking your furry friends on a UK staycation is a wonderful, much easier experience than trying to take them abroad. International travel with pets is a complicated and costly process, with strict regulations and requirements to be met. Even if you choose to put your four-legged friends in kennels, it can be an expensive experience. By contrast, staying in the UK with your pets allows for a much more relaxed and enjoyable experience, with plenty of pet-friendly accommodation options and outdoor activities to explore together.
At our caravan parks, we allow pets under certain conditions, such as dogs must be kept on a lead on the park grounds for the consideration of the other holidaymakers, and all fouling must be disposed of in the refuse area provided. This ensures that all our guests are guaranteed a pleasant experience while staying at our parks.
So, instead of missing your beloved pet alone in a kennel whilst you're enjoying the outdoors, pick a dog-friendly staycation where you'll all enjoy a memorable and stress-free break with your furry companions.
Longer Breaks with Seasonal Pitches
When considering a staycation, many benefits of seasonal pitches are quickly revealed. Seasonal pitches offer a fantastic way to enjoy longer holidays for less, without the stress and expense of travelling abroad.
By choosing to stay local and invest in touring caravan seasonal pitches in the North West, you can take advantage of all the benefits of a staycation while enjoying the flexibility of coming and going as you wish. With one of our seasonal pitches, you can park your caravan at the same location for an entire season, allowing you to enjoy extended holidays without worrying about travelling costs and logistics. This means you can spend more time exploring local attractions, discovering new destinations, and participating in outdoor activities without breaking the bank.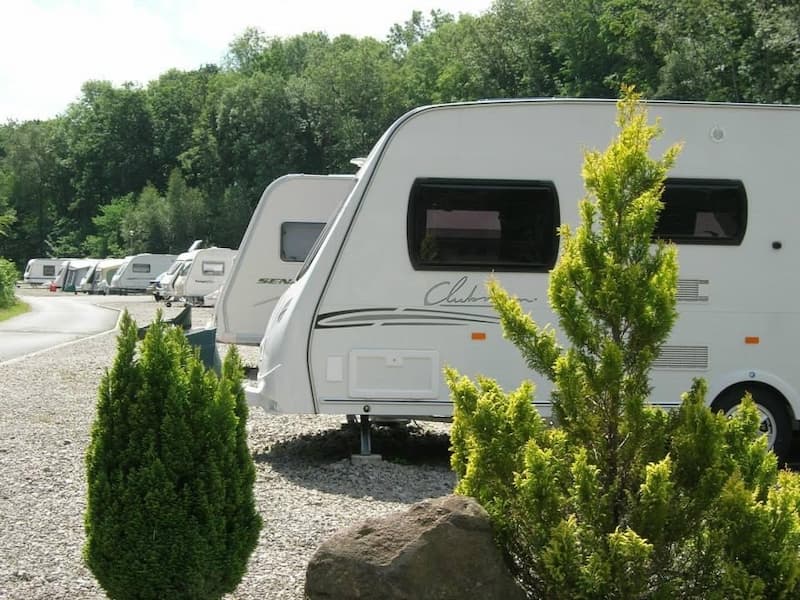 One of the main benefits of seasonal pitches is that they offer great value for money, as you can spread the cost of your accommodation over a longer time. This means you can enjoy a more extended holiday cheaper than you would typically spend on a shorter trip abroad. In addition, seasonal pitches provide the opportunity to truly immerse yourself in the local culture and scenery, allowing you to build deeper connections with the tourist-friendly communities in the Lake District and experience the beauty of the Yorkshire Dales's natural landscapes in greater detail.
Another advantage of choosing a seasonal pitch for your staycation is that it will provide the convenience and comfort of a familiar location and the flexibility to stay as long as you like. You can truly relax and unwind in a way that may not be possible when travelling abroad. So, whether you want to hike, dine, or simply soak up the sun this summer, a seasonal pitch provides the ideal base for all outdoor pursuits and leisure activities.
Explore Local Culture
Staycations allow holidaymakers to enjoy the local culture of various areas of the country. From historical landmarks to charming market towns, places like Lancashire are home to many cultural attractions and traditions just waiting to be discovered. Visitors can immerse themselves in the region's rich history by exploring the ruins of Lancaster Castle or wandering the cobbled streets of charming villages like Clitheroe or Whalley. The county is also renowned for its delicious local cuisine. Delicacies like Lancashire hotpot and black pudding are must-tries for foodies. Visitors can also experience the warmth and hospitality of Lancashire's locals by attending one of the many festivals or events held throughout the year, from the Blackburn International Soul Festival to the Lancaster Music Festival. With so much to see and do, exploring the local culture in Lancashire is a must-do activity for anyone looking to make the most of their UK staycation.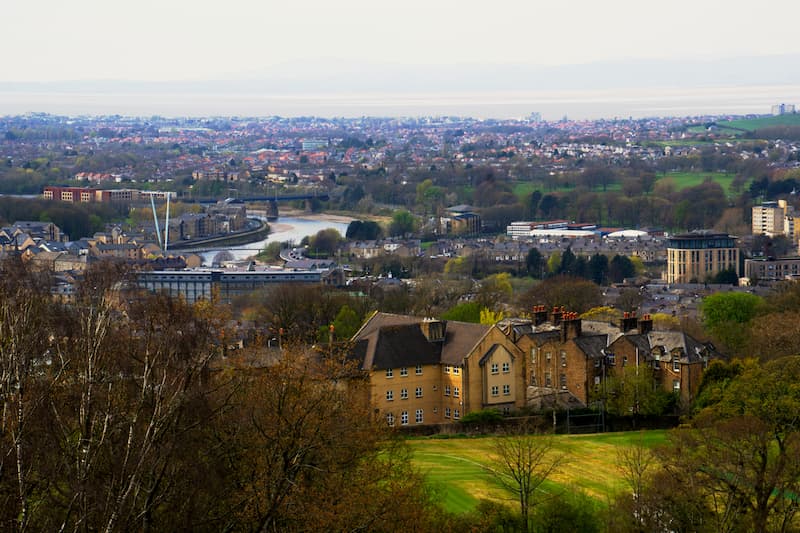 Staycation Holidays at Old Hall Caravan Park
At Old Hall Caravan Park, we have a range of touring caravan seasonal pitches in the North West within easy reach of many fantastic holiday locations, such as:
The Lake District
Yorkshire Dales
Cumbria
We aim to provide you with all of the necessities you could want for your staycation here at Old Hall. As one of the finest touring sites in Lancashire, we have ensured that our facilities are fully kitted out with a handy laundrette, toilets, shower blocks, and a public telephone kiosk. So if you have any questions, contact us today to discuss your next staycation in the UK at one of our seasonal pitches.