It is impossible to list here all the animals that live in the Lake District, but we want to give you a good idea of the fauna you may encounter when you're out and about hiking in nature. Take the whole family out for a walk and explore the Lakes in all their glory all year round – no matter when you visit, you're bound to enjoy the beautiful scenery and, of course, the stunning wildlife that makes the Lake District its home.
So, which species are you most likely to find on your adventures in Cumbrian nature?
Red Squirrel
This is perhaps one of the most popular (and most beloved) animals in the Lakes! The red squirrel can be found throughout Cumbria's woodlands, they're smaller than the grey squirrel and have a distinct reddish-brown coat and tufts of fur at the top of their ears. If you're lucky, you might actually spot them chewing on hazelnuts or climbing up and down the trees.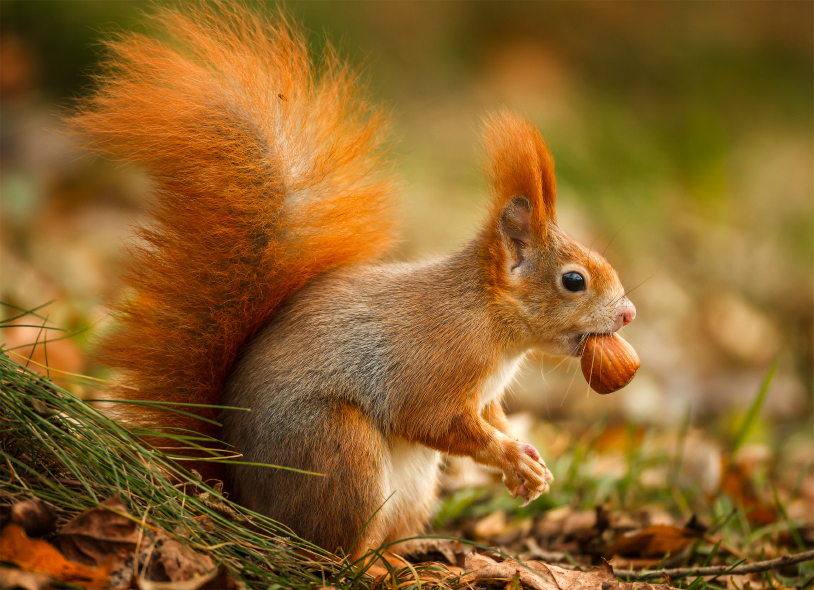 Red Deer
We couldn't not mention the red deer, one of the most spectacular sights in the Lakes! The red deer is associated with Scotland, but they can also be found in Cumbria. These magnificent creatures can reach great sizes, with the largest deer found in England measuring 1.2 metres in height at the shoulders. Males have large antlers that increase in size as they age.
Otters
The otter is a carnivorous mammal that is most likely found swimming in lakes and other bodies of water. Their diet consists mainly of fish, crustaceans and amphibians. While they might not be a common sight in the Lake District, you might still be able to glimpse them or the tracks they leave behind (for reference, they have five toes)!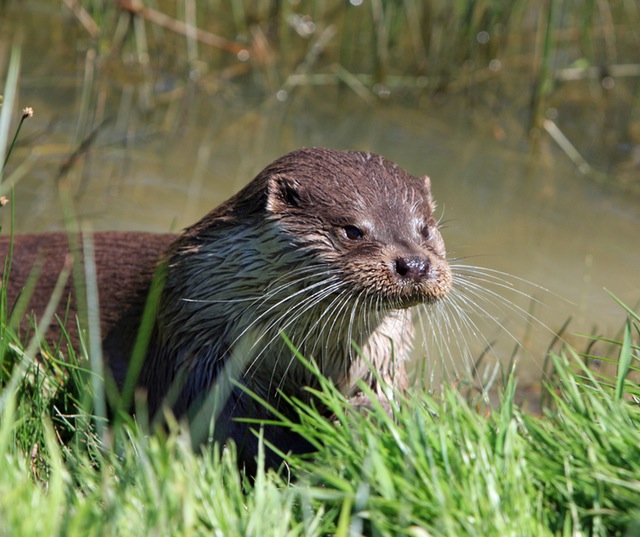 Northern Eurasian Lynx
Previously native to all of Cumbria around 300 years ago, you can only find these stunning felines in the Lake District Wildlife Park now. This is the largest of the lynx species and males usually weigh anything between 18 to 30kgs, with females weighing less than that (8 to 21kgs). They prey on bigger animals, like deer and sheep, as well as smaller creatures, such as rabbits and foxes. In the Wildlife Park, you will be able to see Elva and Cai, two beautiful brothers born in 2011.
Hawfinch
Unsurprisingly, there are many different species of birds in the Lake District, such as the kestrel and the buzzard. Another bird that makes the area its home is the hawfinch, the UK's biggest finch. This species can easily be distinguished from other birds by its large bill and stunning black, white and rusty red colours.
They might be the rarest animal on this list, as their population is so scarce that they are on the red list of birds of conservation concern. Its numbers decreased by 76% between 1968 and 2011, but efforts are being made to raise the population of hawfinch in the UK.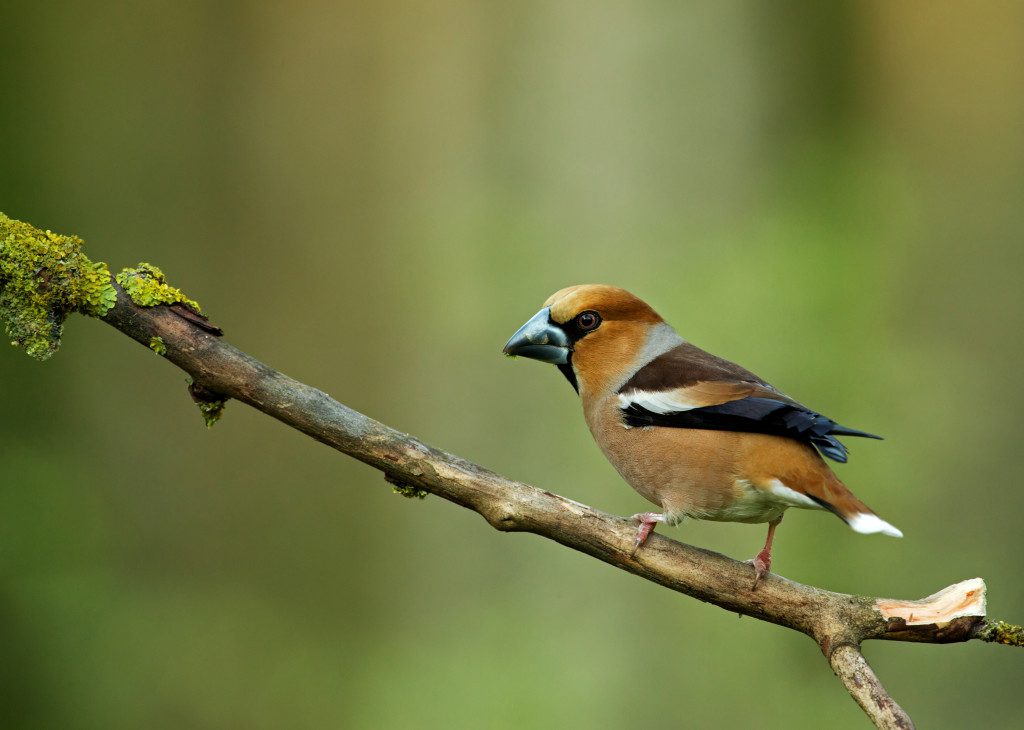 While you're not guaranteed to spot all of these animals, you'll still have a fantastic day out discovering the best that nature can offer in the Lakes (by yourself, with family or with your children)! If you find them, be sure enjoy the sight and snap a picture. We can offer you the perfect base for you to go out and explore the Lake District here at Old Hall Caravan Park
near the Lake District, so get in touch with us and we'll answer any questions you may have.