Everyone loves a glass of wine, beer or cider during the great British summer.  However, on the rare occasion that temperatures rise and it is actually hot, you might find that you are in the mood for something a bit more refreshing!  We love using seasonal fruit and herbs to make refreshing, hydrating drinks to enjoy while we BBQ in the heat of summer.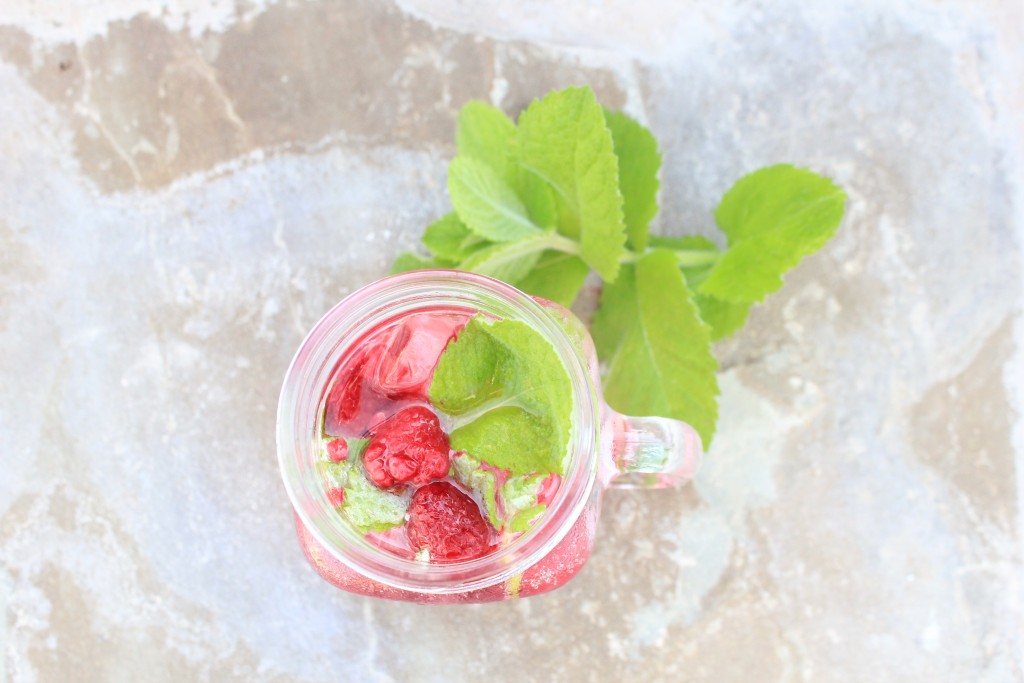 All you need to make this Raspberry Mint Refresher is raspberries, fresh mint, ice, and sparkling water.  Mint and raspberries are in season now, and you might even find that you have some mint growing in your very own garden!
Ingredients:
British Raspberries: 5-10 (fresh or frozen)
Fresh Mint: 4-6 small leaves
Ice
Sparkling Water: 300 ml
Instructions:
Fill glass about 3/4 full of ice cubes
Add mint, raspberries and sparkling water.
Stir and enjoy!