After spending so much time indoors, we understand that an outdoorsy holiday is what most families are craving right now. Our Caravan Park in Lancashire can provide all the outdoors experiences you need by virtue of being on the doorstep of both the Lake District and the Yorkshire Dales.
In this blog, we'll discuss paths for beginners and routes that let people enjoy nature and wildlife the most. You might also enjoy reading our Top 5 Hiking Tips for Beginners.
Lake District Walks
If you have a hankering for Cumbria's finest walks, the Lake District is the place for you and your family. Thankfully our caravan park is on the boarder of the South Lakes. There are literally hundreds of well-worn routes in the Lake District, however, and not all would be considered friendly for small legs. Below, we've chosen a couple of walks that children are sure to enjoy, close to other attractions that will ensure that you can make a day of it.
Located near the heart of Winderemere, this is a steep but blissfully short route, sure to get you to some awesome scenery within forty minutes. The route up Orrest Head is only minutes away from Winderemere train station, meaning that you could enjoy shopping and cafés before and/or after your walk.
From the top of Orrest Head, you get a view of the surrounding magnificent hills in the lake district. The wind can be fierce at the crest of the hill, but there are plenty of benches on the way up that can serve as a great picnic spot.
This is one of the lowest fells in the Lake District, but no less beautiful for that. The path is well-defined which means that accidents are less likely to happen. This walk will lead your family through unsheltered countryside, so it might be a brisk walk on a windy day but it also offers stunning views for the entirety of the journey.
Like Orrest Head, the route round Latrigg is similarly close to civilisation, meaning that there's less to worry about if your child (or you) needs to return back to town for a loo break.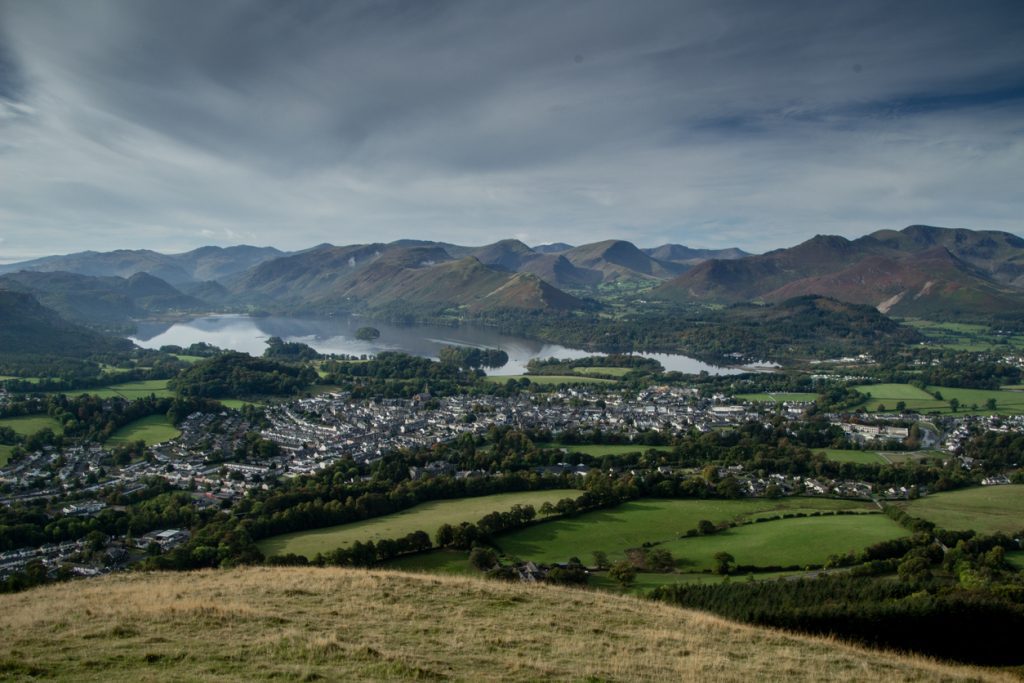 Yorkshire Dales Walks
The Yorkshire Dales offer more than just the three peaks. If you've tired of the Lake District, then Yorkshire will surely be able to fulfil the wanderlust in your heart. Again, the Yorkshire Dales is just a short drive from our caravan park and we've picked out some of our best child-friendly walks in the area:
Malham cove is a favourite walk for many hikers. This is a route through rolling green fields where the sound of water is never too far away. The Malhamdale brochure detail five different routes for hikers of different ability. Depending on how far you want to walk, you're unlikely to see all of Malham's treasures in one day. With younger children, you'll need to decide whether you want to prioritise a picnic from within the steep walls of Ing Scar, or whether you'd prefer to sit next to waterfall spray of Janet's Foss.
Thruscross Reservoir Circular
For a moderate walk with stunning views and tranquil waters, Thruscross is the expedition for you. It's got a mix of scenes, including woodland trails, waterside routes and a few climbs to get your blood pumping. For a brilliant family photo opportunity, we recommend that you plan to reach the Washburn Dam.
The Stone Cross Inn and Fewston Farm Shop can offer your family refreshments after your walk. It's a truly beautiful area that deserves to be explored and is only improved by the promise of scones at a nearby establishment.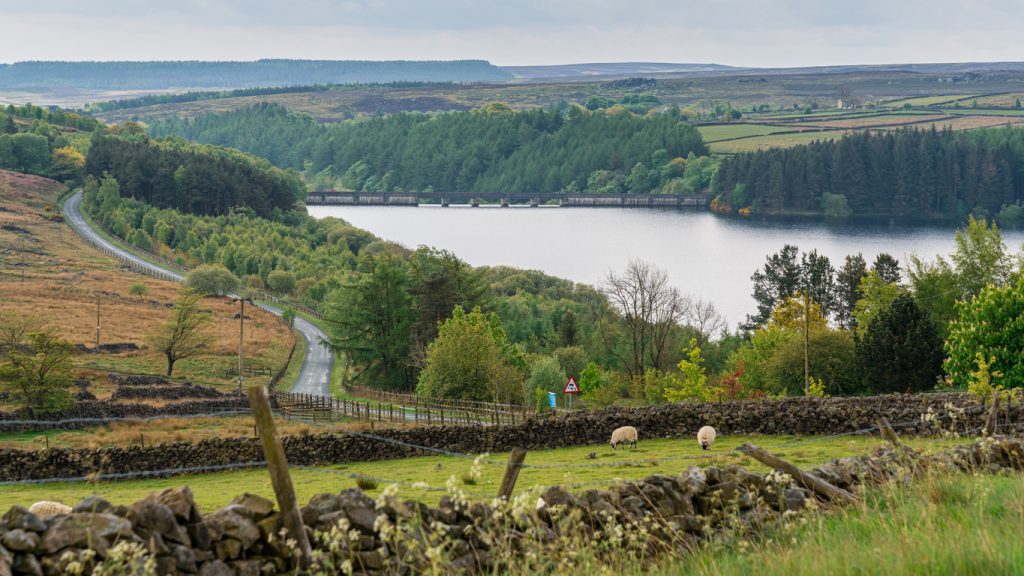 Walks Local to Old Hall Caravan Park
If you're looking for something even closer, our caravan park is near Morecambe – meaning that you could quickly be by the coast drinking in the sea breeze when you stay with us. We're also a short drive from Grizedale Forest and the Trough of Bowland if you have a hunger for woodland vistas. Only a twelve-minute drive from our park is the quiet town of Carnforth which sports a number of equally quaint canal walks, quintessential cafés and a train station.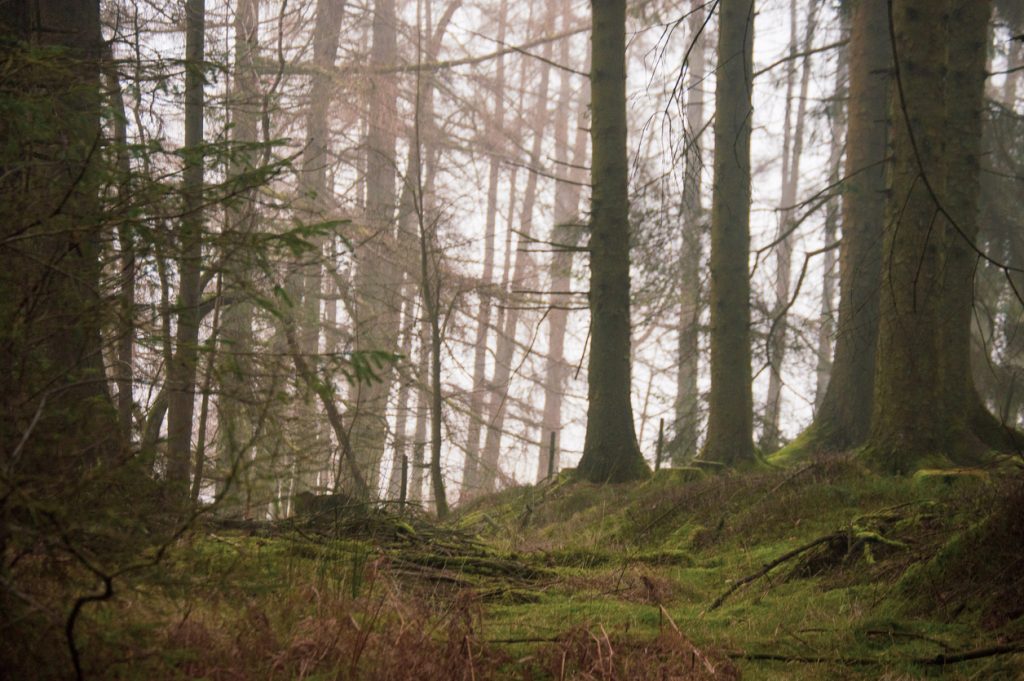 Alternatively, if you're beset by a miserable day and need to change your plans, we also have plenty of information regarding some of the best museums local to our caravan park. There's always something fun to do with your family near Old Hall.