Holiday homes are a fantastic way to create your own space to get away to the most beautiful areas of the country. Whether you want to get away from the noise and busyness of the city or you just need somewhere to relax during the holidays, a holiday home from Old Hall Caravan Park has everything you need to make your own little home away from home.
We have a variety of holiday homes to choose from, suitable for a range of budgets. Today, we are going to be looking at one of our new models that has just become available for 2020: the Willerby Avonmore. We're going to take you through everything this fantastic holiday home has to offer.
Willerby Avonmore
The Willerby Avonmore is a two-bedroom holiday home that is perfect for meeting all your holiday home needs both practically and aesthetically. It's a new, fresh model for 2020 that encompasses a modern style and includes plenty of storage space, so you don't need to worry about not being able to take everything you need for your holiday.
With two-bedrooms, this holiday home is ideal for both families and couples who wish to go away with friends. The master bedroom features a large, double bed and an en-suite bathroom for convenience. You will find everything you need for a comfortable stay, including a spacious wardrobe for all your clothes and a dresser and mirror for getting dressed up to go out.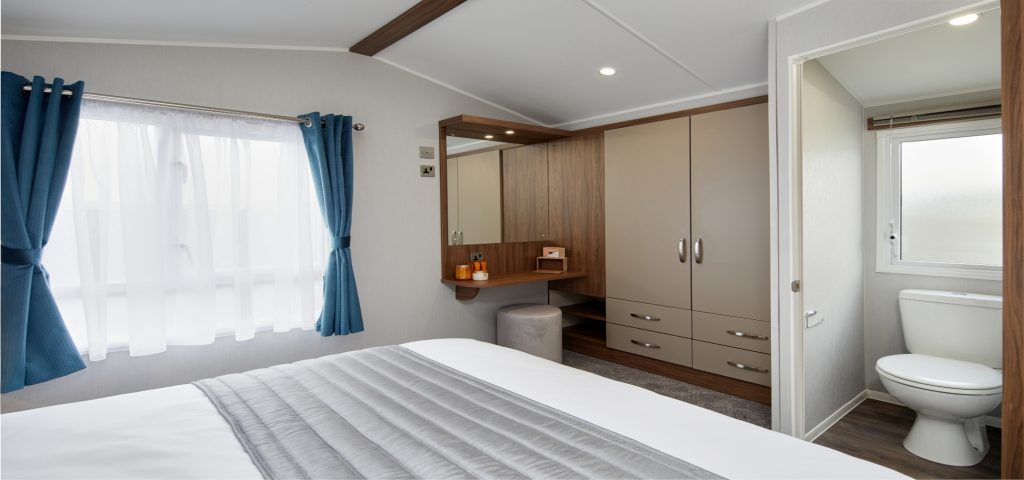 But suppose it's raining, or you just prefer to spend your evenings inside. In that case, the Willerby Avonmore boasts a comfortable living area with plenty of space for everyone to kick back, relax and enjoy the evening. With a large, standing three-piece suite, the living space has everything you need to enjoy a cosy night in with your partner, family or friends. Whether you're playing board games or just having a night-time chat, the Willerby Avonmore holiday home has an open, comfortable space that is perfect for just that.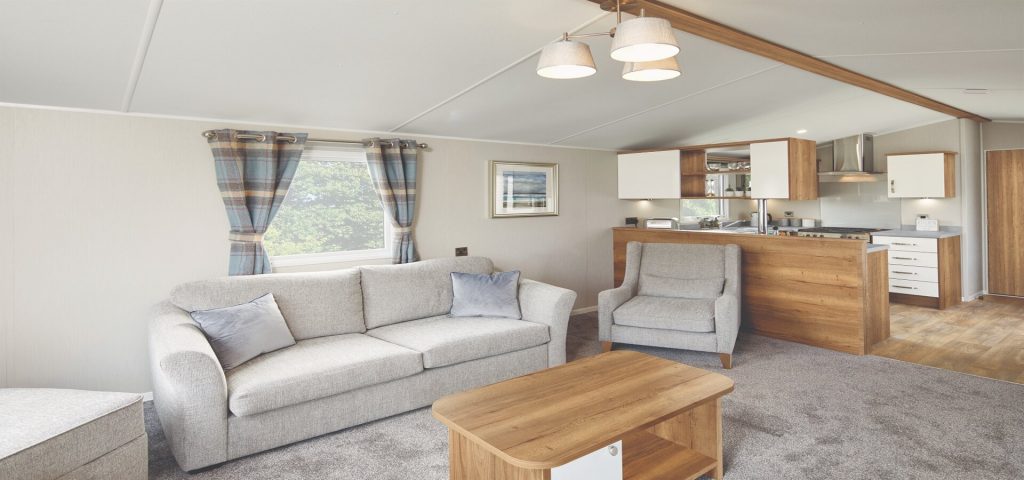 Part of going on holiday means heading out to try some of the fantastic restaurants around the area. However, sometimes it's just nice to stay inside and cook a home meal so you don't spend too much and so you can enjoy some of those home comforts that you've been missing.
Fortunately, the Willerby Avonmore holiday home has a fantastic, functional kitchen that includes everything you need to feed the whole family. With a four-hob burner with glass splashback, fridge-freezer and integrated microwave, the kitchen is perfectly equipped for you to settle in and prepare your favourite meals. And no need to worry about washing up, as the holiday home also includes a dishwasher.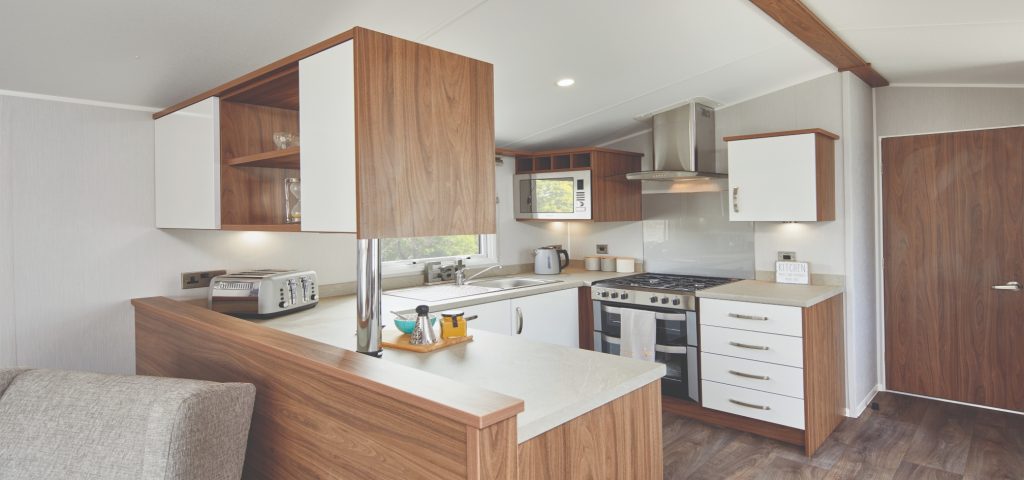 This fantastic holiday home is available for just £44,500! It has everything you need for an incredible getaway. With a washer/dryer, central heating, double glazing and a patio, the Willerby Avonmore is the ideal holiday home for those looking for a modern, stylish home away from home.
Old Hall Caravan Park
So while you can see that our holiday homes include everything you could possibly need for an amazing getaway, what about the location? Our caravan park in Lancashire is within equal distance of both the Lake District and the Yorkshire Dales, so you get the best of both worlds!
Nestled in the peaceful woodlands of Carnforth is where you can find us. Carnforth is a beautiful small town that includes all the amenities you could need for your holiday, including a Booths store, cafes, bookshop and a picturesque train station.
Because we're situated so close to both the South Lakes and the Yorkshire Dales, you are never far away from an incredible day out. Whether you like hiking in the great outdoors, seeking out quaint cafes for afternoon tea or visiting National Trust properties, when you stay in a holiday home in Old Hall Caravan Park, you are perfectly situated to enjoy an incredible trip away where you can indulge in anything you like. From the historic city of Lancaster, the seaside town of Morecambe, or the heart of the Lake District, Windermere, you can see it all, then return home to your Old Hall Caravan Park holiday home ready to rest and start your new adventure the next day.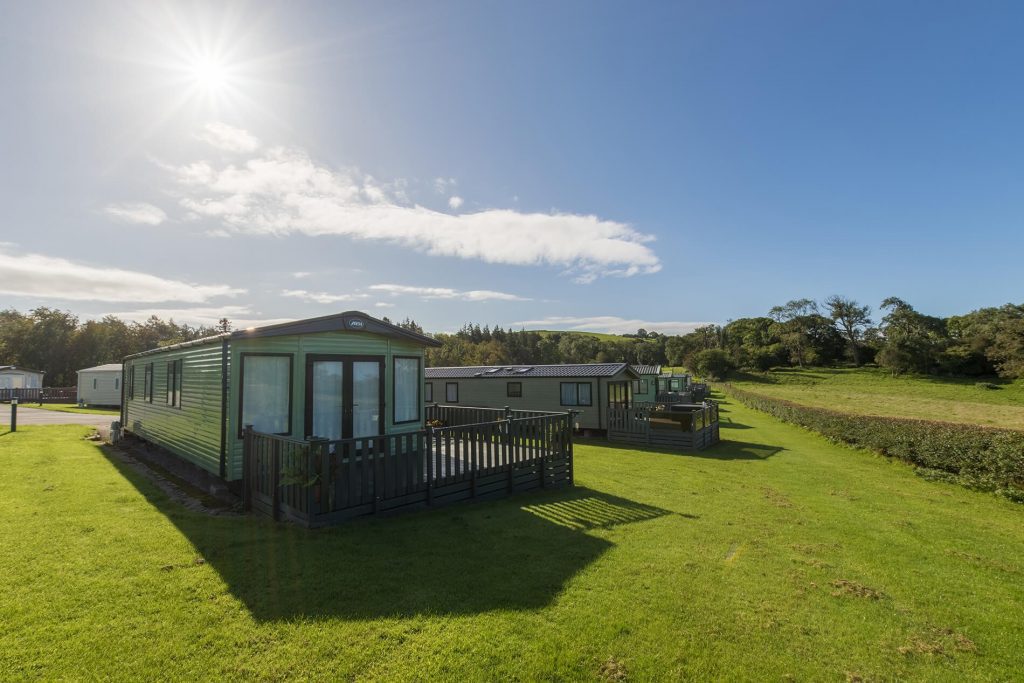 To learn more about the Willerby Avonmore holiday home, or any of our holiday homes in Lancashire, contact us today.