For generations, Blackpool has been a well-loved seaside town for young and old alike. There is plenty to do, with activities for all ages and price ranges. Here are a few ideas to inspire you on your next trip to this fun-filled destination, the perfect day trip when you're staying at one of the many caravan parks in Lancashire.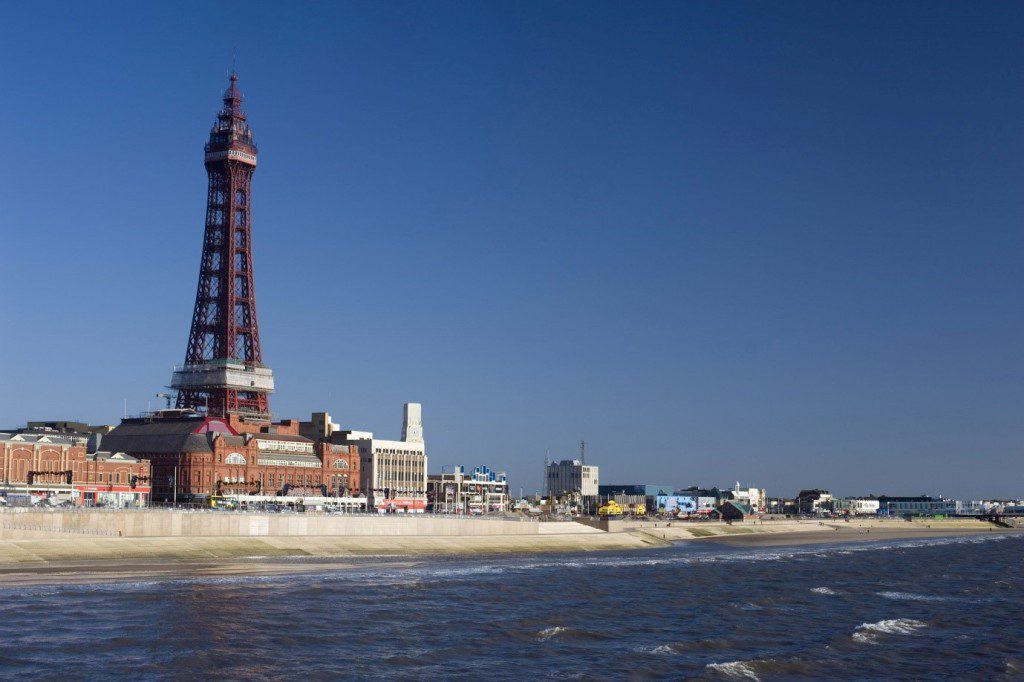 1. Head to the Beach
The easiest and cheapest thing to do in Blackpool is to spend the day on the beach! Enjoy splashing in the sea and making sandcastles, while enjoying the views out to sea and a stroll down the recently regenerated promenade. Blackpool enjoys a long coastline, so even on the hottest days, you will be sure to find a nice and quiet spot to decamp and relax.
2. Enjoy the Rides at Blackpool Pleasure Beach
For the thrill-seekers among you, look no further than Blackpool's Pleasure Beach, home to the legendary Big One and Valhalla. It is one of the most visited tourist attractions in the UK, with over 40 rides, and in 2014 it was voted as the best theme park in the UK.
3. Splash Around at the Sandcastle Waterpark
On cold or rainy days, escape the British weather in the 84-degree tropical climate of the Sandcastle Waterpark. There are 18 water slides in the building, with a large number aimed at young children and families, as well as a number of larger slides that are sure to entertain the thrill-seekers.
4. Win Toys at the Central Pier
This 19th-century pier boasts a lively funfair, with attractions and games stalls that are sure to entertain and amaze. It is also home to the Blackpool Big Wheel, which offers stunning views of the town.
5. See the Animals at Blackpool Zoo
This 32-acre zoo is home to over 1,500 animals from all over the world. Its attractions include Orangutan Outlook, Elephant & Reptile House, Gorilla Mountain, Lemur Wood, Giraffe Heights, Big Cats, and Active Oceans which is home to penguins and sea lions. There is also a Children's Farm which offers hands-on experiences with several domesticated animals, and a Dinosaur Safari, displaying over 30 life-size, fibreglass statues of extinct animals. For the most fun way of getting around the zoo, hop on the miniature railway.
6. Be Dazzled by the Blackpool Illuminations
The famous annual lights festival has been a staple of Blackpool since it was founded in 1879, running all the way from Starr Gate to Bispham. The lights, made from over one million bulbs, run for 66 days each year, from late August until early November.
7. Admire the Art at Grundy Art Gallery
Housed in a Grade II listed Edwardian building, the Grundy run an eclectic programme consisting of regional historic to recent contemporary art exhibitions from some big names that are sure to give you pause for thought. There is also a shop at the gallery, which specialises in artist-made jewellery.
All these fantastic attractions (which are great for a winter escape too) are just a 45-minute drive from the Old Hall Caravan Park, which provides a beautiful and peaceful setting to come back to after your adventures in Blackpool. You can book with a tourer at our park, book one of our seasonal touring pitches to enjoy the area year round or even buy a holiday home in Lancashire. To look into any of these options for your next holiday, get in touch with us today.