We are fortunate as a caravan park that we can benefit from being close to the Lake District and the stunning Yorkshire Dales. Each of them offers its own unique beauties, and we have covered much of them in our On Our Doorstep series.
This time we shall be showcasing more of the Yorkshire Dales with the quaint and picturesque town of Kirkby Lonsdale and Ingleton Waterfalls. These attractions have much to explore and do, offering perfect budget-friendly family or couple's day out from our Yorkshire Dales caravan park.
Things to Do in Kirkby Lonsdale
One of the most significant demographic of visitors to Kirkby Lonsdale is the motorcyclist community. Due to the town's by-law, only bikes can park on the bridge (Devil's Bridge) on Sundays and bank holidays. This has for a long time become a tradition, and thousands of bikes travel from far and wide across the North West to park up, enjoy each other's impressive motorbikes and devour some fast food from the local burger van. If you enjoy or participate in the hobby of riding, this could offer an excellent afternoon for most petrolheads.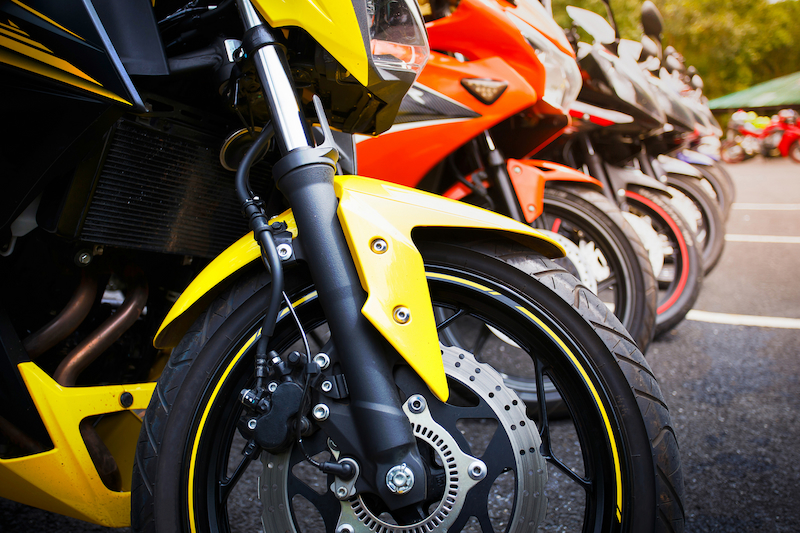 A local market is also held every Thursday from 9am and offers a collection of local produce, handmade jewellery and plants. Kirkby Lonsdale market has been a part of the town's history since 1227 and continues to thrive each year, with the traders at the helm. It is well worth a visit for great-tasting food and locally made items.
Devils Bridge
Whilst popular amongst the biking community, Devil's Bridge in Kirkby Lonsdale also attracts its own unique visitors. The myth behind the bridge is centred around a cow crossing the river to divulge in the green pastures. However, when the old lady owner came to collect her cow, the water was too high for her to cross. Thus appeared the Devil, who supposedly offered to build a bridge so long as the first being to cross over sacrificed their soul to him. The cunning old lady allowed her dog to cross (which, according to the myth, doesn't have a soul) and bettered the Devil, infuriating him.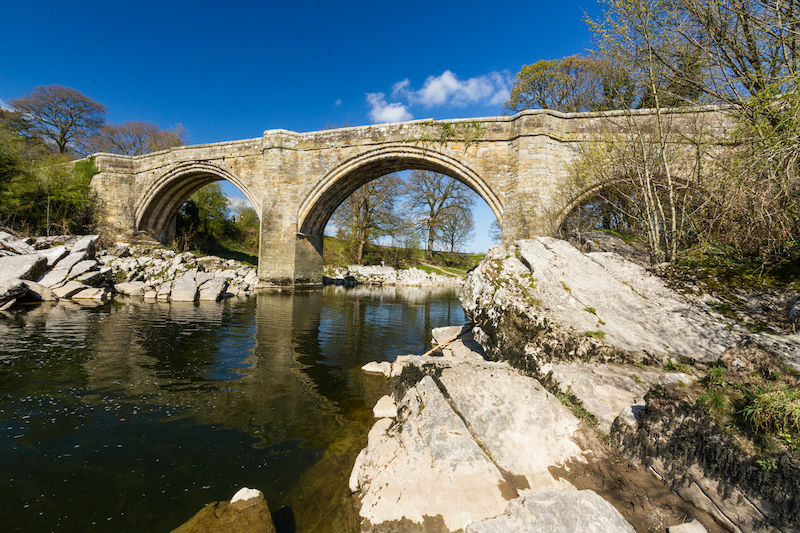 Of course, this piece of mythology has many variations, but its attraction to the non-biking community lies in the free parking, picnicking facilities and access to the shallow river. Some parts of the river are deep enough to swim, but for the most, it is perfect for paddling. Devil's Bridge offers the ideal relaxing family picnic for all ages on a sunny day.
Ingleton Waterfalls
Like Kirkby Lonsdale, Ingleton has its own attractions which date back many years. The Ingleton Waterfalls were made initially accessible to the public back in 1885, and thousands flocked to view the natural beauty of the cascading water. Even on a single day alone in 1888, around 3840 visited the trail, with many coming from Leeds, Bradford and Manchester.
To date, the Ingleton Waterfalls remain accessible and still attract many visitors all year round. With no need to book in advance, you can explore the 4.3 miles of scenic views, including Thornton Force which provides water with a 110m limestone drop to fall. The environment is so diverse and unique that Natural England has declared it a Site of Special Scientific Interest due to the rare plants and animals often seen. Parking is limited, however, so we would fully advise turning up early to avoid disappointment.
Ruskin's View
Suppose you wish to explore nature whilst staying at our caravan park in Lancashire. If this is the case and you are looking for a walk with a view, then head up to Ruskin's View whilst in Kirkby Lonsdale. The walk is usually taken through St Mary's churchyard, and there are plenty of benches for those who struggle with long-distance walking or those with smaller legs that may need a break.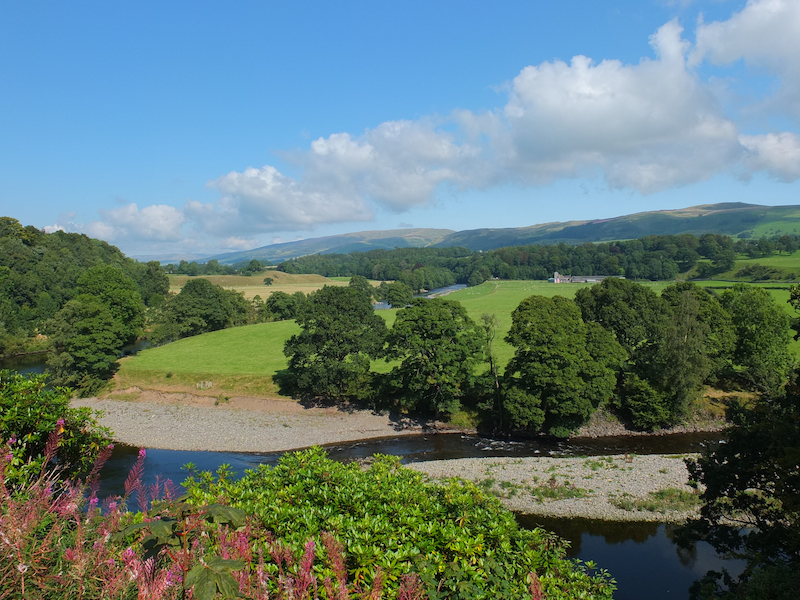 With a picnic, you could take a pause at Ruskin's View and take in the stunning countryside and the nature it offers. Many will visit this as a quick walk, whilst others will incorporate this as part of a longer hike. Whichever option you choose, it is worth making an effort to visit it
Shopping and Dining
As a town which predominantly supports local produce, Kirkby Lonsdale offers many locally run businesses that provide local produce, which is both locally sourced and delicious. Here are some of the incredible places to visit;
Kirkby Lonsdale Brewery – Not only can you pick up a selection of great-tasting locally made ale, but in the Royal Barn and Kitchen, you can also grab a bite to eat. They offer freshly made pizzas from their great pizza oven along with a wide range of lunch items and snacks.
Chocolat in Kirkby Lonsdale – Whether it is yourself with the sweet tooth or a gift for someone else, this incredible chocolate boutique offers a great selection of luxury chocolate made from the heart. Their attention to detail and thoughtful gifts make the perfect little treat for loved ones back home.
Avanti Restaurant – If you are looking for a less casual dining experience than a local pub, this restaurant can offer mouth-watering dishes and benefits from a beautiful walled outside courtyard. Known for its excellent service and welcoming ambiance, this place is perfect for a late evening meal or midday light bites.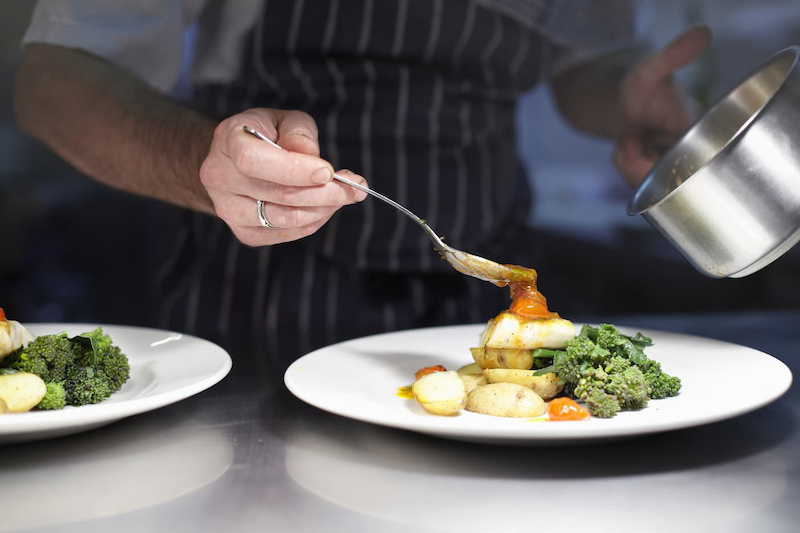 Whatever you choose to do whilst in Kirby Lonsdale, be sure to book a touring pitch at our Yorkshire Dales caravan park, offering a comfortable base for all activities within North Yorkshire, North Lancashire and South Lakes area. Alternatively, visit time and time again in one of our stunning holiday homes in Lancashire,or call us for more information. Our wonderful staff will be happy to help.