Holidays in North Lancashire are often viewed as the perfect base to explore some of the North West's best-known treasures. It puts you in easy travelling distance from the bright lights of Blackpool, the beguiling history of Lancaster and the stunning scenery of the Lakes.
However, as anyone staying at holiday homes in Lancashire often finds, you can also make incredible holiday memories with trips out to some of the area's best kept secrets.
Trough of Bowland
Wild and wonderfully unspoilt, the Trough of Bowland extends from Lancaster to the castle town of Clitheroe.
This Area of Outstanding Natural Beauty is a patchwork of undulating hills and ancient forests. It reaches its dramatic conclusion in the shape of the mystical Pendle Hill. Locals celebrate its place in history and connection to witchcraft trials, but on a summer's day the climb to the top of Pendle Hill is uplifting and joyous, affording incredible views across the Bowland landscape.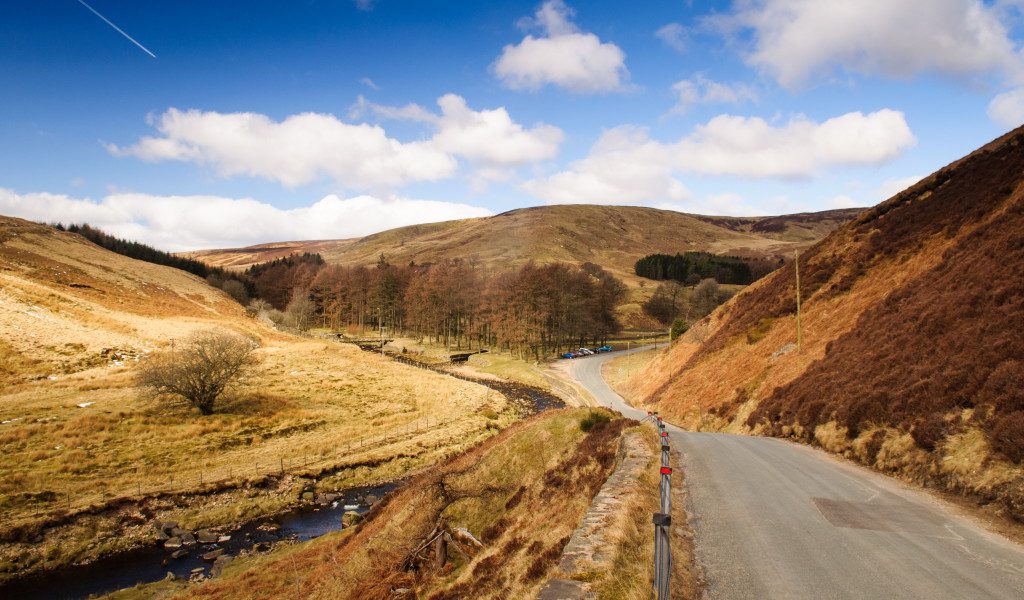 St. Annes on the Sea
Bypass the famous seaside resorts of Morecambe and Blackpool and journey a little further to the "garden town by the sea". It's often grouped together with its upmarket neighbour and referred to as Lytham St Annes. However, you know you're in the Victorian seaside town of St Annes when you see the much-photographed pier and the beautiful clean family beach. (Next door, Lytham is the town with the windmill and estuary).
Great little shops, abundant eateries and varied children's activities on the promenade make St Annes fabulous family fun. Look out for the new splash feature opening in summer 2018!
Kirkby Lonsdale
Often overlooked in favour of Cumbria's many delightful villages, Kirby Lonsdale has a similar appeal but less crowds!
Its windy streets take you around quirky shops and lovely places to eat. However, much of its appeal is in the beautiful location it sits in. There are walks from the village, or simply enjoy the scenery on the way there.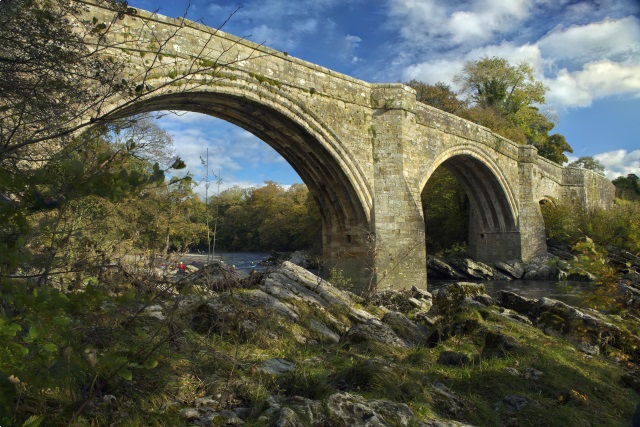 Ingleton Waterfalls
Step across into North Yorkshire and head to the village of Ingleton for one of the most varied and worthwhile walks in this part of England.
The trail is around 8 kilometres (5 miles) long and includes an incline. It takes you around a spectacular waterfall and unforgettable woodland scenery.
Ribchester
On the banks of the River Ribble, this lovely village offers a wealth of natural splendours. However, possibly its biggest draw is the informative Ribchester Roman Museum. Schools visit here from many miles away. You can see why as you browse its well curated collections. Stydd Gardens in Ribchester also makes the trip well worthwhile.
With so many great places to visit around Old Hall Caravan Park, it's easy to make your holiday personal to your own interests and preferences. Let us find you the perfect Lancashire holiday home so you can explore the roads less travelled!