With the UK looking for ways to enjoy a healthier and more active lifestyle, it's never been a better time to take to two wheels and explore the countryside. If visiting Lancashire, our caravans are ideally situated if you're looking for an active break with family or friends.
Whether road cycling, mountain biking, or just pottering, there is something to suit all levels of ability. On our doorstep, you'll find the quiet country lanes of the Arnside and Silverdale, Areas of Outstanding Natural Beauty, and the challenging hills of the Yorkshire Dales and Lake District. We've selected some of the best local routes to set your wheels in motion, and if you don't have your own bikes, there is no need to worry. Several local facilities can supply them by day, week or monthly rentals.
1. Gisburn Forest Bike Trails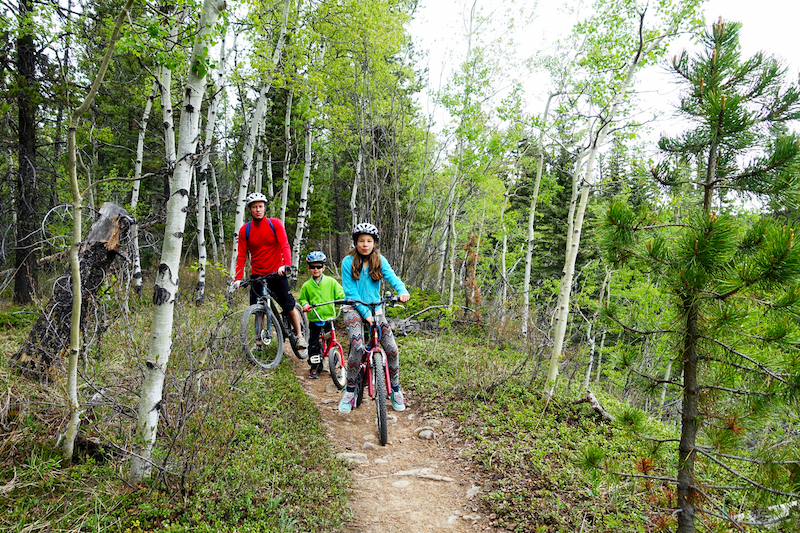 Lancashire receives widespread acknowledgement as one of the UK's top mountain biking destinations. And with so much choice, there's always a trail nearby to suit your stamina. Gisburn Forest offers fantastic mountain biking with beautiful views. Situated in the North East corner of the county, only a short venture from our caravan parks in Lancashire, this beautiful forest is home to various routes to enjoy the scenic countryside.
Each route varies in difficulty, with paths for beginners to experts. Following the Gisburn Bike Trails, you can choose a straightforward adventure with relatively flat terrain and broader trails. Alternatively, for the more advanced mountain biker, you could pick the more strenuous route, which requires an expert ability in off-road mountain biking and skills to overcome more significant challenges.
Once you have finished your excursion, there are plenty of local facilities to help you wind down. Refuel at the Gisburn Forest Hub Café after an action-packed family day out or a thrill-seeking ride with great food. Bike hire is also available, but it is advised to book this online in advance to avoid disappointment.
2. Arnside and Silverdale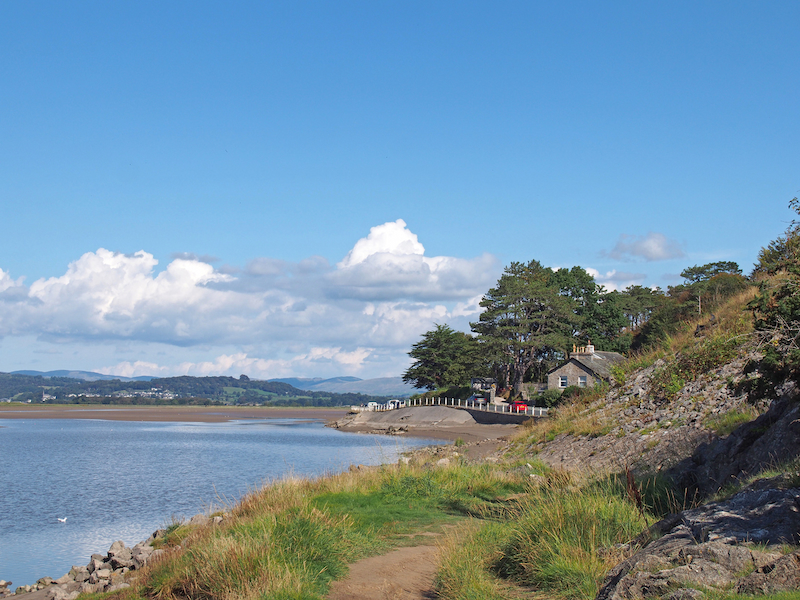 The outstanding scenery, picturesque villages and charming tea rooms of this protected area are all very close-by to our caravan park in Lancashire. Recognised as one of England's finest landscapes, the site is filled with beautiful sights and is home to a wealth of native creatures, birds and shrubbery to enjoy and spectate. On Arnside's promenade, you can enjoy the stunning views across Morecambe Bay to the defined Lake District landscape and gently amble through to Sandside, even stopping at the market town of Milnthorpe for a bite to eat in one of its local establishments.
Alternatively, you could explore the many networks of quiet lanes through Silverdale, which showcase some of the picturesque countryside. From the outstretched grasslands to RSPB's Leighton Moss nature reserve, there are many idyllic views to bask in as you cycle. You may even get the opportunity to capture some of the area's most beautiful animals, such as the majestic red deer or view skies array with beautiful birds. There are several marked-out looped routes to choose from, allowing you to potter or race as you see fit!
Once again, several local businesses in the area offer to rent bikes out, preventing the need to bring your own.
3. River Lune Cycle Path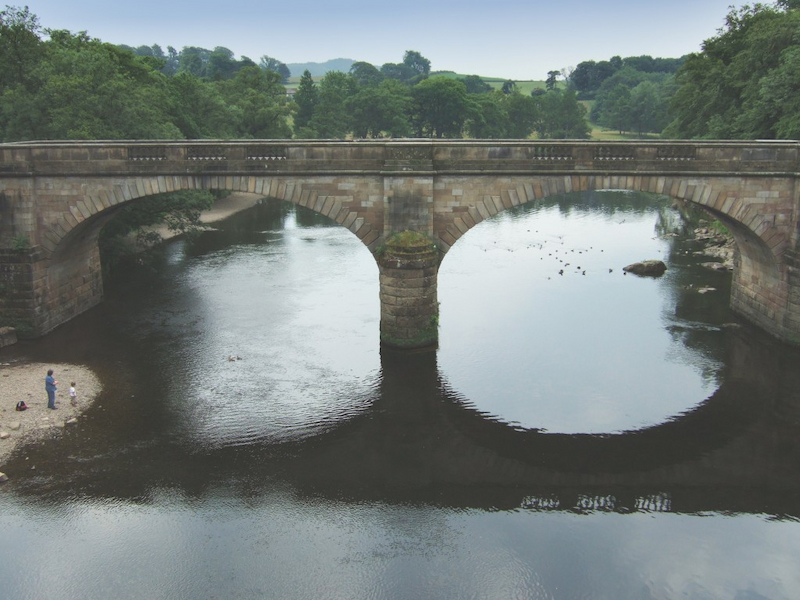 This short ride is an easy and enjoyable route that follows the River Lune and National Cycle route 69 from the village of Caton to the centre of historic Lancaster. The path offers a smooth and easy ride, making it ideal for family excursions whilst taking advantage of our seasonal caravan pitches in Lancashire.
Caton is just 5 miles from Old Hall Caravan Park and follows the beautiful contour of the riverside, secluding bike riders away from any traffic. Along the route, plenty of picnic sites offer the opportunity to enjoy the beautiful ebbs of the river whilst taking a break. Alternatively, you could cycle to Lancaster for lunch and catch the street market on Wednesdays and Saturdays before enjoying a meander back.
Once in Lancaster, there are many places of interest to visit, including the Maritime Museum, the Judges Lodgings or even exploring the dungeons of Lancaster Castle. If you wish to adventure further, you could take a trip along the Quey and visit Glasson Docks, which is home to a great smokehouse, or continue to soak up the history of what was once the largest dock in the North West.
As another option, by crossing the Millennium Bridge, you could follow the cycle path to Morecambe, the beautiful seaside town with a stunning promenade to stroll down or take respite. Morecambe is home to some incredible eateries and is no stranger to finding visitors enjoying delicious fish and chips and appreciating the iconic evening sunset.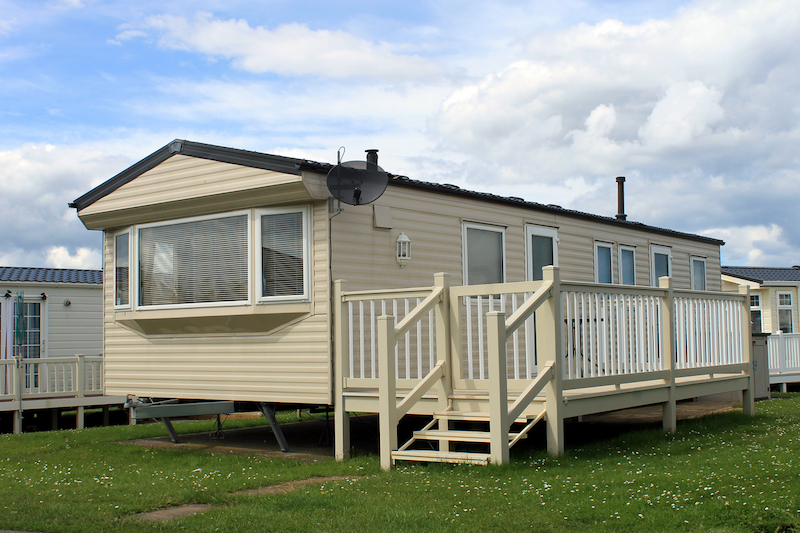 Once you have finished your expeditions, Old Hall Caravan Park provides a beautiful and peaceful setting to return to after your day of cycling. We can help you find top-quality holiday homes in Lancashire; feel free to contact us today to discuss how we can help you with your next holiday.