With restaurants, bars and cafes once again opening their doors, local holidaymakers can enjoy the delights of the Lake District once more. The Lakes is full of places to eat and drink, and they're one of the key reasons many people across the country flock here every year. Whether you go to the beach, take a hike in nature or enjoy some of the many towns and villages in the Lake District, there is nothing better than rounding off your day with something nice and hot or a refreshing alcoholic beverage.
If you're planning a holiday to the Lakes this summer, here are just some of the places you can find the best drinks to have on your travels.
Faeryland, Grassmere
Faeryland in Grassmere is an adorable tea and coffee garden sat on the bank of the River Rothay. It provides a realm of relaxation, reflection and enchantment in the form of a tea garden full of magic and surrounded by nature. For thousands of years, people have believed in nature spirits, the faeries, elves, and elementals that inhabit the land. These creatures are said to thrive wherever beauty and tranquillity can be found, amid the leaves and flowers of ancient hedgerows. Are there faeries at the bottom of the garden in faeryland? You will have to come and see for yourself!
In this quaint café, you can enjoy a selection of loose teas from Grasmere tea, faery green and faery cream (which are blended on the premises). Enjoy authentic Italian coffee, hot chocolate, or their famous hot pink mulled apple juice. You can enjoy a nice drink by the river or even take a rowing boat on the water.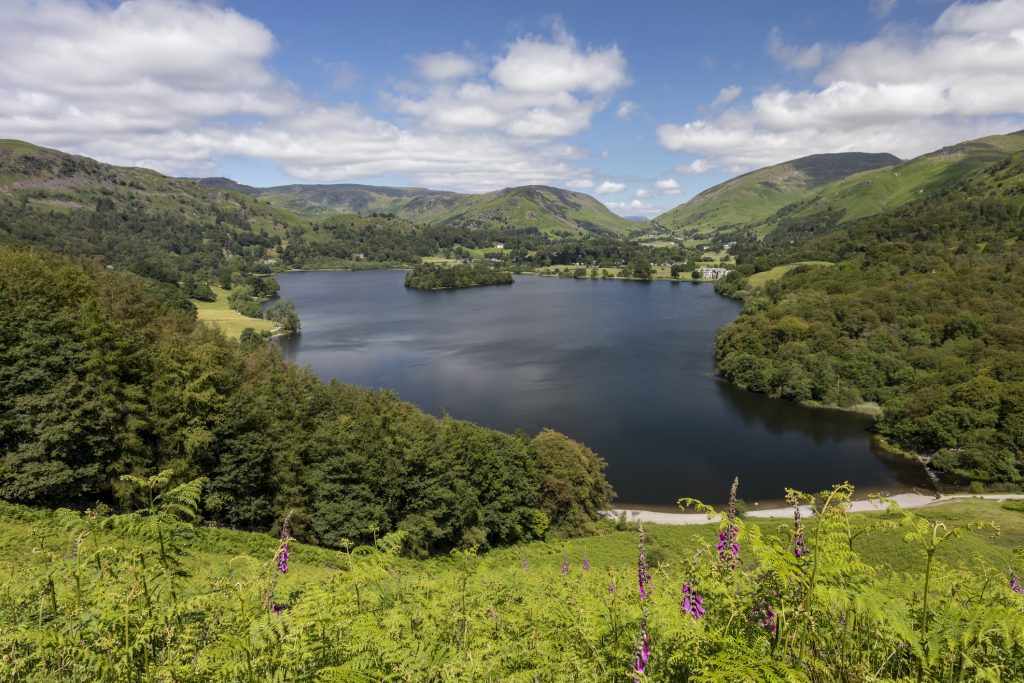 1657 Chocolate House, Kendal
For a delectable selection of hot chocolates that will tantalise your tastebuds, the famous 1657 Chocolate House in the heart of Kendal is a haven for chocoholics. This historic building from the 1630s was originally a private home before becoming the much-loved Chocolate House in 1984. It provides 16 speciality chocolate drinks and dishes and sits on top of a quaint chocolate shop where you can purchase handcrafted chocolate gifts.
If you adore hot chocolate but want to explore more flavours than the standard milk chocolate, Chocolate House has everything you're looking for. Take a break from enjoying your shopping in Kendal and try a multitude of chocolate flavours including banana, caramel and strawberry.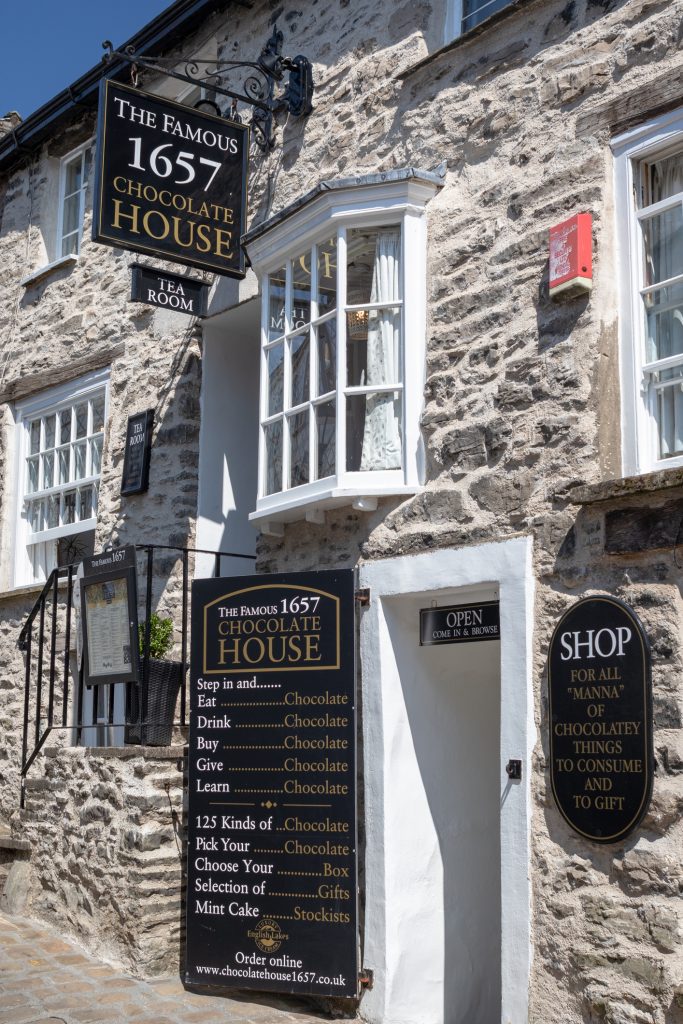 Kirkstone Pass Inn, Ambleside
If you're looking for a unique drinking experience, you can't miss Kirkstone Pass Inn in Ambleside. Records for this historic building date back to 1496, and it is believed to be the third highest inn in England. You can find it winding between the Cumbrian fells in Kirkstone Pass that links Windermere and Patterdale.
From a seat outside, you can enjoy truly spectacular views of Lake Windermere. Sit back and enjoy the open log fire while indulging in a fine selection of ales, wines and spirits.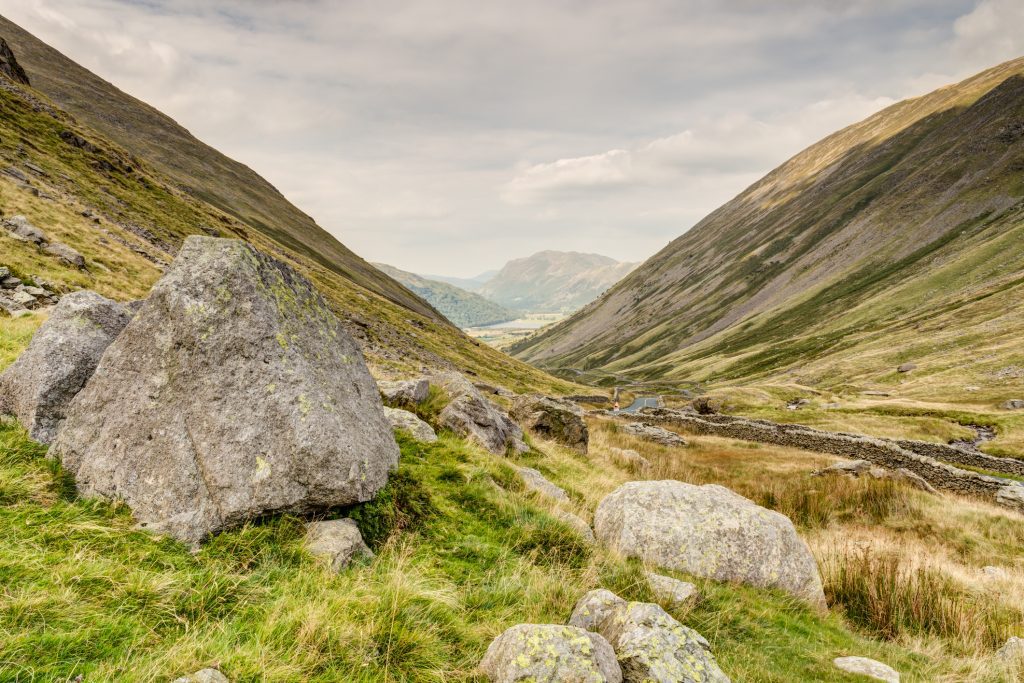 Old Dungeon Ghyll, Langdale
For a real country vibe right in the heart of the Lake District, you can't miss Old Dungeon Ghyll in Great Langdale valley. This pub has welcomed walkers and climbers for more than 300 years. You can walk from the pub's door to summits like Scafell, Bow Fell and the Langdale Pikes. When you come in for a nice drink after a walk, you can sit on seats in old cattle stalls by the warming fire and enjoy ales, farm ciders, wines and malt whiskies in the Hiker's Bar.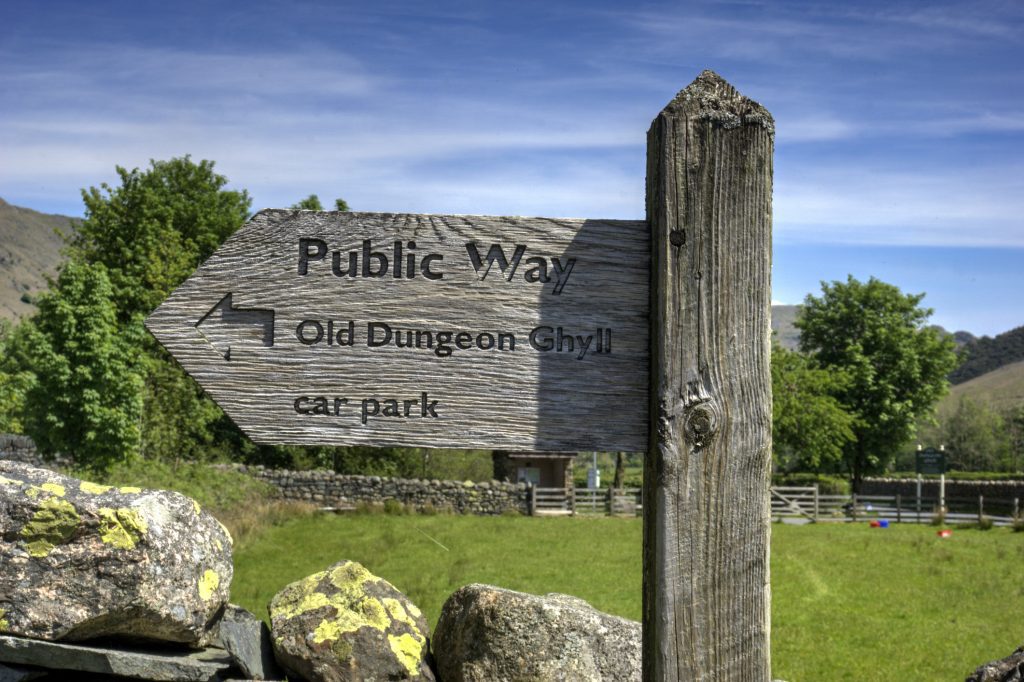 The Fizzy Tarte, Bowness-on-Windermere
If you're looking for a delectable cocktail experience, you can find the relatively new The Fizzy Tarte in Bowness-on-Windermere close to the World of Beatrix Potter Attraction. In the short time it's been around, it has already made a name for itself as a place that offers incredible drinks in a lovely surrounding.
Here you can indulge in a number of cocktail classics like a French Martini, Negroni, Raspberry Mojito and many more. It's also a Champagne Bar and offers afternoon teas for families or those who prefer something a little less alcoholic from their drinks.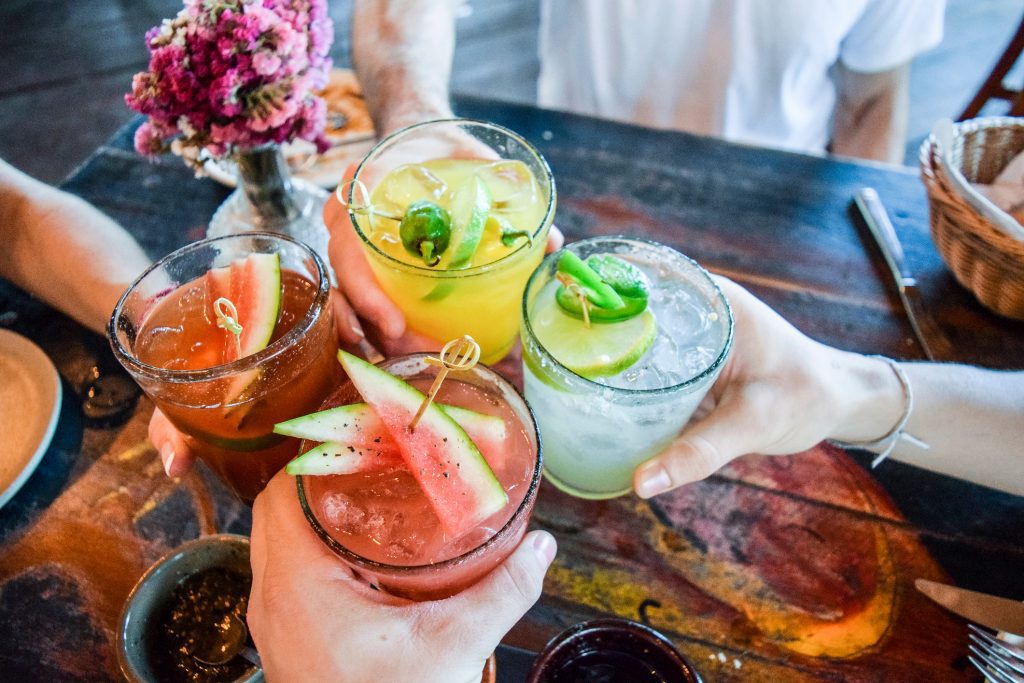 Wherever you choose to visit in the Lakes this year, make sure you pay a visit to some of the fantastic bars and cafes that can be found in this beautiful part of the world. If you are looking for somewhere to stay, Old Hall have a wide variety of holiday homes available in our holiday park close to the Lakes. For a luxury caravan park in Lancashire, contact Old Hall today.