The North West of England is a highly popular area for holidaymakers to enjoy annually, with Lancashire perfectly placed to provide a surprising amount of holiday fun all year round. Read on to learn why more people are investing in their family's staycations with a luxury holiday home in Lancashire.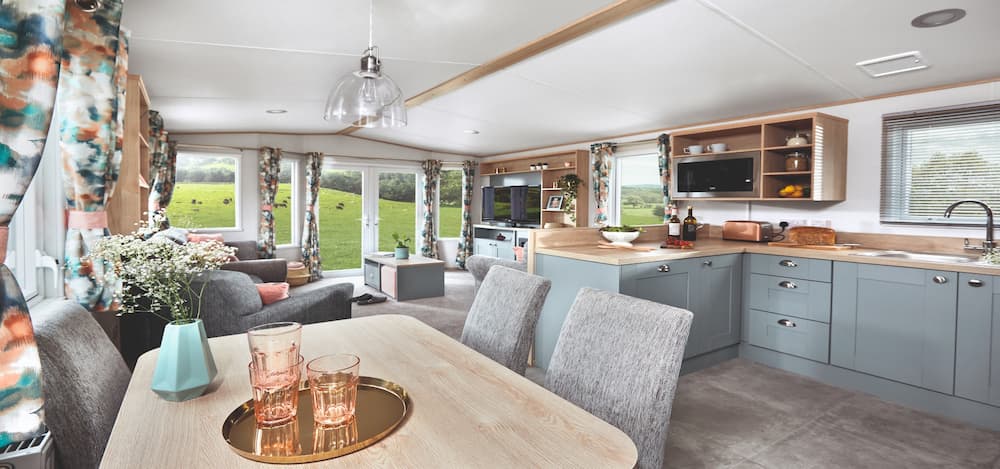 Why Choose a Holiday Home?
With staycations growing in popularity, many people spend their holidays in this idyllic area. Unfortunately, this has made finding a temporary holiday spot difficult as places fill up fast. Therefore, owning your own holiday home offers the most beneficial and convenient option.
Accommodation on Your Schedule
When you own a holiday home, you don't have to try to make a reservation at a crowded hotel or bed and breakfast. No need to book early; your home is always available.
During your trip, you can come and go as you please without having to finish early at the pub to return for a specific locking or checkout time. A holiday home gives you far more freedom than other types of lodging to explore to your heart's content during your time away.
Specific to Your Desires
A holiday home may include everything you need for your trip that a hotel room does not. From the cooking facilities to the space to relax without it being on makeshift armchairs or the bed you intend to sleep on that night, a holiday home gives you all the space to relax. This element is particularly favourable for families with younger children looking for that relaxing home-from-home.
Holiday homes are also the ideal solution to the typical travel nightmare of finding a restaurant that meets your and your family's needs, especially if you have dietary restrictions or allergies. In addition, you can completely control what you eat in a holiday home, preventing cross-contamination and making it ideal for people with special dietary requirements.
Additionally, one of our holiday homes in Lancashire will allow you to achieve whatever you want from your trip thanks to their proximity to many of the desirable holiday spots in the North West of England, such as the Lake District, Yorkshire Dales and Lancaster City Centre.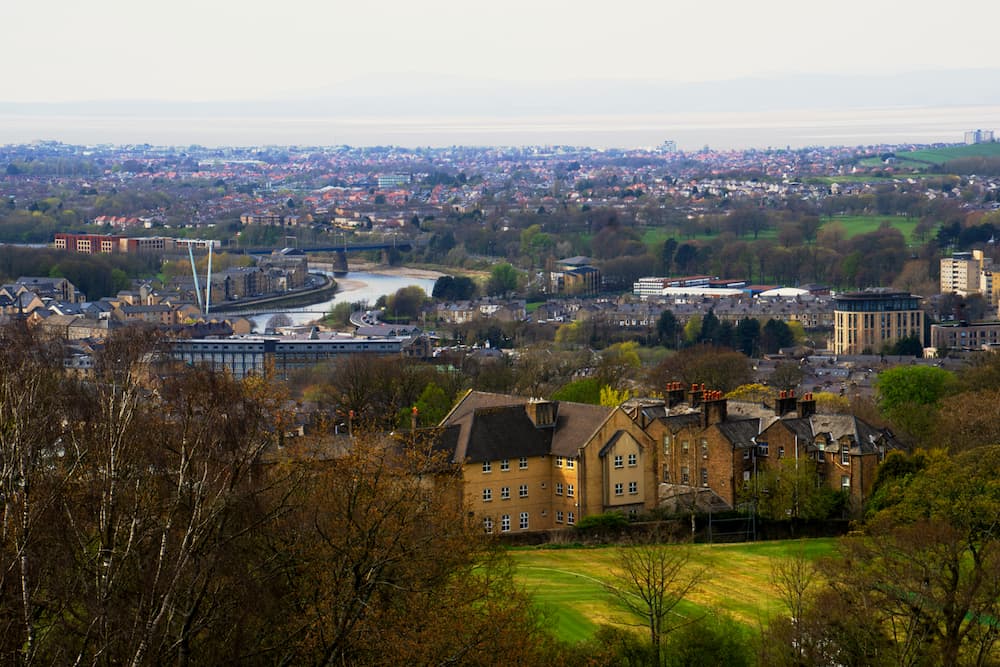 Visiting Lancaster City Centre
The heart of Lancashire county is Lancaster. It is a small city with a long history, small enough to walk around easily, and plenty to keep you occupied with many venues for entertainment, a delve through time or a bite to eat. Lancaster is easy to get to from the M6 highway, and the city is most well-known for its world-class universities and arts and culture.
Lancaster is full of independent shops if you're looking for some retail therapy; something is bound to pique your interest in this vibrant city. Market Square hosts the Charter market every Wednesday and Saturday, hosting many stalls that sell everything from local produce to jewellery, clothing, and international street food at the traditional outdoor market.
Loose tea and locally roasted artisan coffee can be purchased at Atkinsons Coffee Roasters, with Penny Street Collectables offering quirky contemporary and vintage home goods if you're looking for trinkets. For those with eco-friendly living in mind, Lancaster offers one of the world's oldest vegan and zero-waste shops. The Single Step Cooperative is well worth visiting; they've been open since 1976. Lastly, anyone seeking an independent fashion boutique should not miss room 12, opposite Dalton square, where picnics are encouraged as you watch the world go by.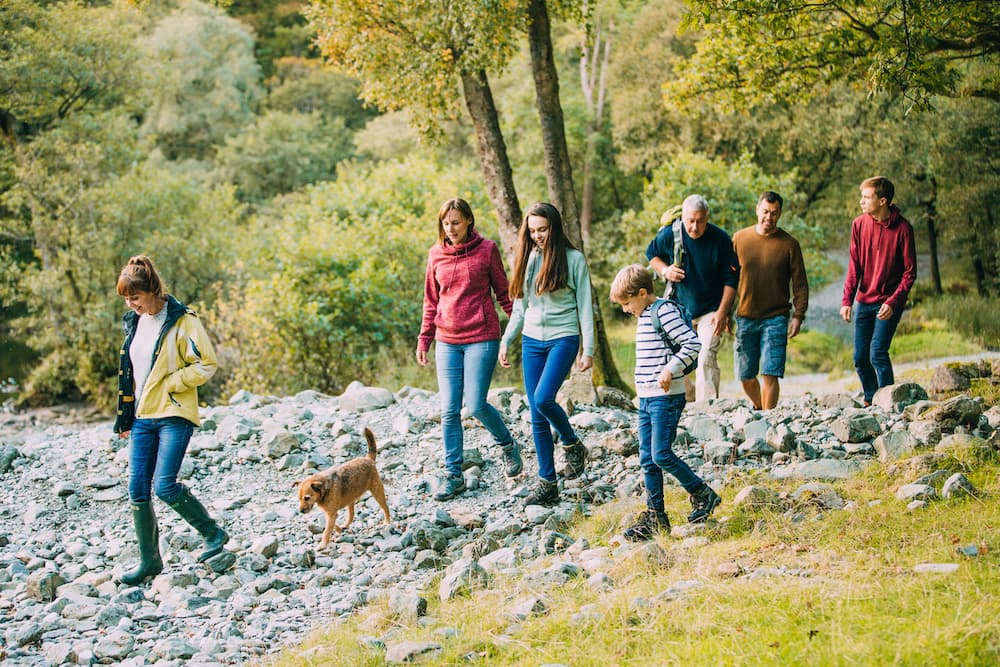 An Abundance of Holiday Attractions
Suppose you want to visit the Lake District, the historic city of Lancaster, the Forest of Bowland, and the seaside town of Morecambe. In that case, Old Hall provides the best starting point with our conveniently placed holiday lodges. In addition to the breathtaking scenery and stunning walks, Old Hall is surrounded by many potential holiday activities to suit any family's desires. Here are some examples of activities and attractions:
The World of Beatrix Potter attraction in Windermere
Eskdale Miniature Railway and Haverthwaite heritage railway
Lancaster Castle
South Lakes Safari Zoo
Leighton Moss Nature Reserve
Kirkby Lonsdale, Kendal, Ambleside and many other charming market towns are within easy reach.
The holiday homes at Old Hall caravan parks in Lancashire are within convenient reach of vibrant city life such as Lancaster and Kendal, whilst also a short drive from popular nature spots such as the Lake District, the Yorkshire Dales and Morecambe Bay.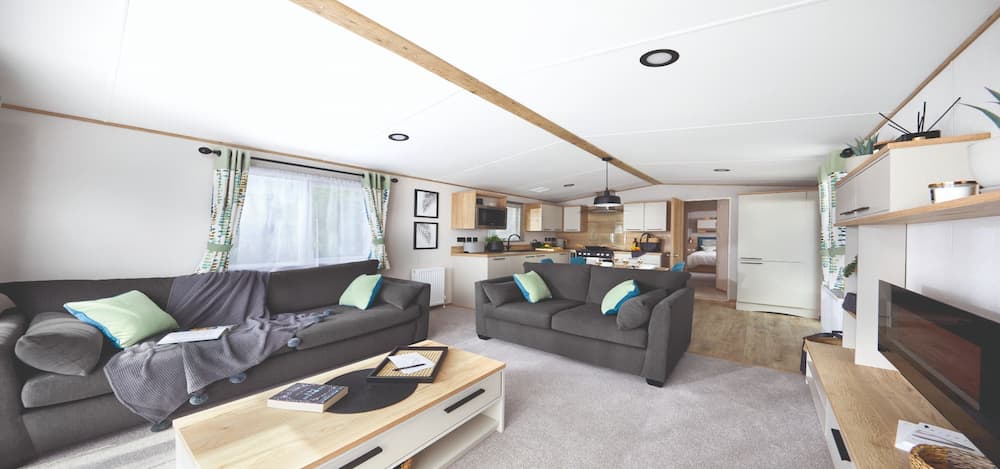 Luxury Holiday Homes in Lancashire From Old Hall
When choosing our holiday homes, you invest in your family's future holidays. Inside you'll find everything you need for a wonderful vacation as we provide the best holiday homes from reputable brands, including the most recent luxury holiday lodges.
Our homes come in various designs and sizes, some of which feature en-suite bathrooms in the main bedroom. In addition, options might include a connected deck or a standing three-piece suite in your holiday home's living room. Oven, hob, and central heating are just a few amenities in each of our vacation rentals.
Old Hall hosts the most peaceful and relaxing holiday lodge sites in the North West of England, being approved by the British Holiday Home Parks Association and the AA, among many others. We ensure secluded privacy for the owners of our holiday lodges with the beautiful nature surrounding the area. You can view our holiday home tariffs here or contact us today for one of our team to help you find your dream holiday home in Lancashire.