When the sun is shining and you're visiting your holiday home, there is no more appealing thought than getting your BBQ up and running and enjoying some grilled food in the great outdoors.
Here we will take a look at our park rules regarding BBQ's, whilst also giving you some advice on the best type of BBQ to invest in depending on your family's needs.
BBQ's At Old Hall Caravan Park
One of the most commonly asked questions we get during the summer months is 'are we allowed to have a BBQ on site?'. The simple answer is yes, of course you are! All that we ask is that you are respectful of other residents and keep your BBQ at a sensible distance from other caravans. You are free to operate any type of conventional BBQ, such as a coal or gas-powered BBQ; but please do refrain from having open fires or fire pits of any kind, as these are not permitted on our grounds.
If you do happen to have a gas BBQ, we do have a selection of gas bottles available to purchase on site. We stock 6kg and 19kg Propane gas bottles, simply call at the site office and we'd be more than happy to assist you further.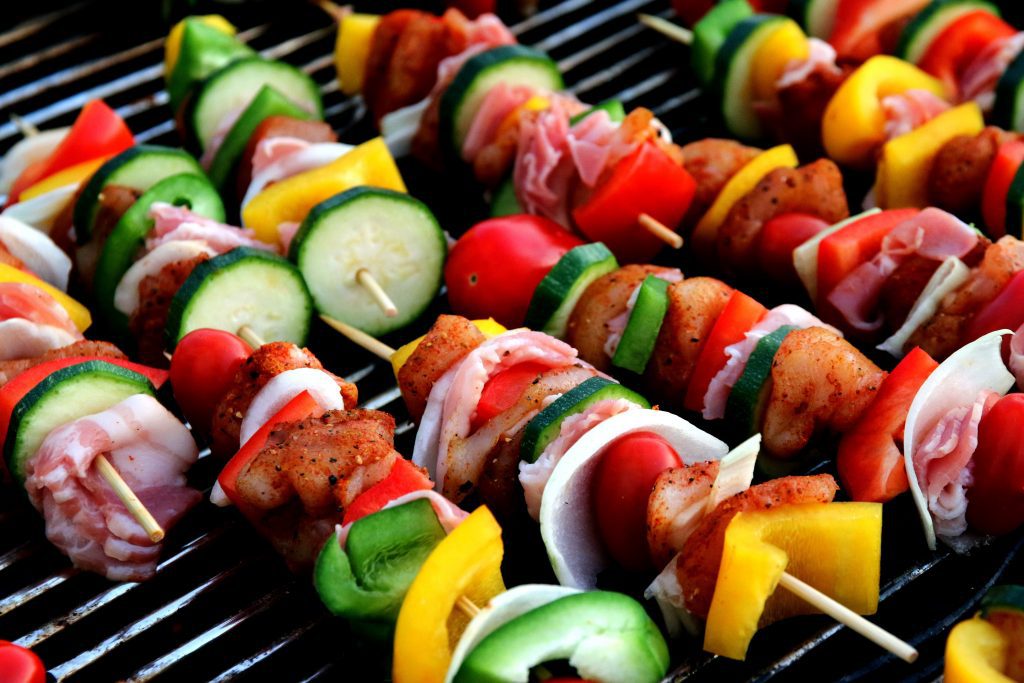 Which BBQ Is Right for My Holiday Home?
Depending on the size of your family, and how often you're likely to use a BBQ, will influence which type is right for your needs. Listed below are just some of the most common types of BBQ, and what type of family they're best suited for:
Gas BBQ – Gas powered BBQ's are the most popular type of grill in the UK, thanks to how quick and easy they are to use. Simply attach your gas bottle to the BBQ and light up the flame; it takes a matter of seconds to get your BBQ going. So, if you have a large family and are looking to get your food on the heat quickly, this is probably your best option. It's also worth noting that gas grills put out considerably less smoke than many other alternatives, a huge positive when you're using your BBQ in a shared space.
Charcoal BBQ – If your family loves the smoky taste brought about by cooking your food on hot coals, then a charcoal BBQ is probably perfect for you. It's worth noting that charcoal BBQ's can take between 30 & 45 minutes to properly warm up, so this may not be an ideal investment if you have a large family who want cooked food quickly. If you are going to purchase a charcoal grill for your holiday home, we would definitely recommend purchasing a BBQ with a lid to trap some of the smoke; this is ideal for giving your food an even smokier taste, whilst being respectful of others around you.
Portable & Disposable BBQ – Perfect for smaller families and those who won't be using BBQs on a regular basis, portable and disposable BBQs offer a cost-effective solution to cooking your food and getting that fantastic grilled taste. Due to their size, they aren't suitable for larger families, so we would only recommend this type of BBQ if you are visiting your holiday home as a couple.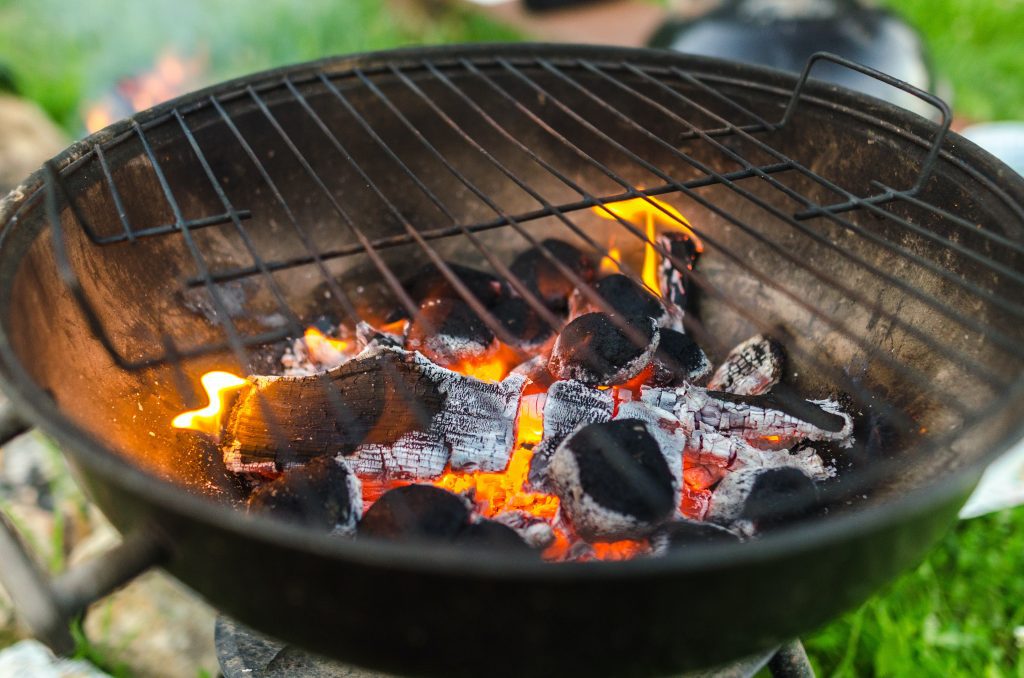 Simple Recipes to Suit the Whole Family
BBQ Cheeseburgers – We couldn't have started our recipe list with anything other than a classic BBQ cheeseburger could we really? This simple but delicious recipe is quick and easy to make, so it's perfect for those families that simply cannot wait to tuck into some food!
Paprika Chicken Ciabattas – If you are looking to get away from the generic BBQ food, then be sure to check out this recipe for paprika chicken ciabattas. Ideal for families who like a little spice in their food, this recipe is quick and easy to make, taking around 5 minutes to prep and 10 minutes to cook, so you can quickly serve all of the hungry members of your family with this one!
Epic Summer Salad – A BBQ wouldn't be complete without a fantastic summer salad to accompany your grilled vegetables and meat. This particular recipe includes all of the nation's favourite salad ingredients, with baby spinach, tomatoes, cucumber, onion all present. To give a bit of contrast to the salad, you'll add some mango, along with a handful of fresh herbs and chillies to give the salad a subtle kick.
Marshmallow & Strawberry Kebabs – After enjoying your BBQ, you'll probably want to finish off by having a sweet treat. For this recipe, all you need do is heat up some marshmallows and strawberries using the leftover heat from the BBQ after you have turned it off. The whole family are sure to enjoy these kebabs, and they're very quick and easy to make, try them for yourself, you won't be disappointed!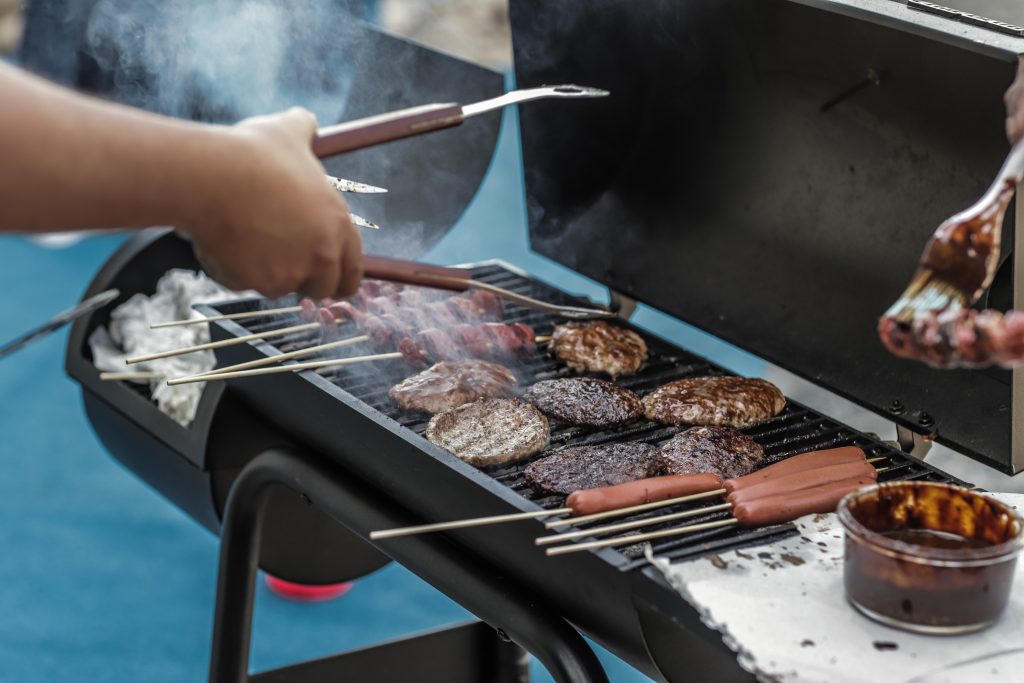 We hope that you found this article useful, and we can't wait to see you and your family enjoying a BBQ in the sun at our caravan park in Morecambe in the very near future. Should you have any other questions for us regarding BBQs, or more general questions about our caravan park in Lancashire, please do feel free to get in touch with us today. You can either call us directly on 01524 733276 or contact us using our simple online enquiry form, and we will be more than happy to help you.