There are plenty of places to enjoy afternoon tea in and around the Lake District, and in this article, we're exploring some of the best places to visit when you're travelling from our caravan park near the South Lakes.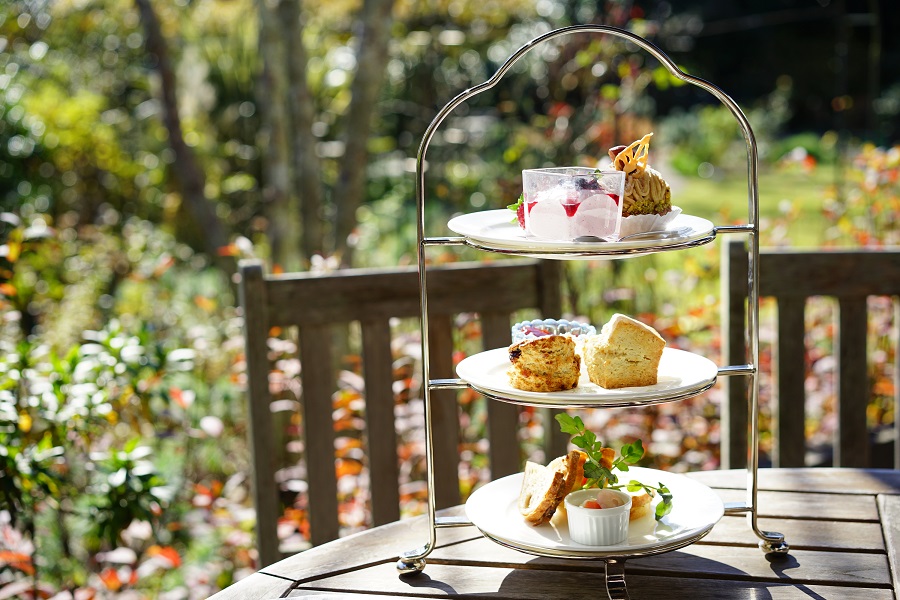 Booths Café
The Booths chain is a very popular high-end supermarket in and around the Lake District. Their flagship is in Kendal, but they also have stores in Windermere, Lancaster, Penrith, Milnthorpe, Kirkby Lonsdale and Carnforth, so you're sure to pass by one of these stores at some point during your exploration of Cumbria.
Booths' Afternoon Tea for Two is a perfect way to spend an afternoon for a couple in the Lake District. Booths are focused on stocking local ingredients on their shelves and in their cafés, so their scones are sourced from Bell's of Lazonby in Cumbria too.
The Booths' afternoon tea is the best for value for money; the quality of the ingredients used is great, and there is certainly a lot of food and drink to enjoy between the two of you for a total of £15. The presentation of every item might not be as luxurious as a more expensive high tea elsewhere, but if this doesn't bother you, then you will undoubtedly enjoy an afternoon tea here.
Not every Booths has a café, but every Booths stocks ingredients of high-quality, so you may want to consider creating your own afternoon tea to enjoy from your homely caravan with us. The nearest Booths Café from Old Hall Caravan Park is the Carnforth branch.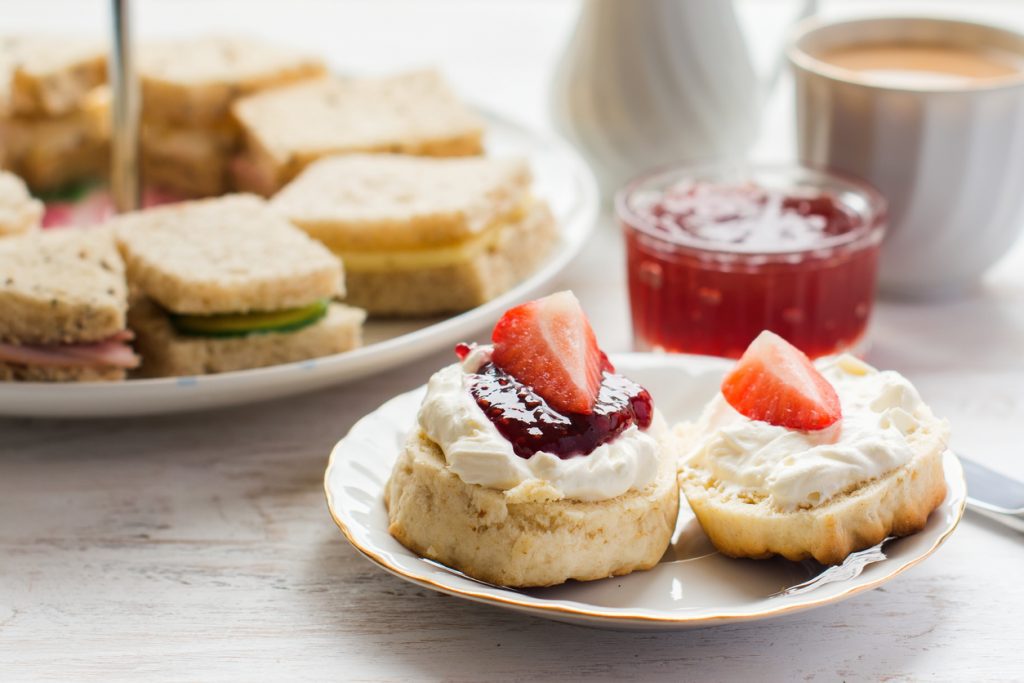 Lake District Steam Train
For the ultimate high tea experience, the location matters as much as the ingredients and presentation. In this case, you'll be enjoying a wide variety of locations as you travel the Lake District on a steam train return journey.
The steam train trip will take you through 14-miles of Cumbria's best sights, including Scafell, Ravenglass Estuary and Eskdale Valley. The journey lasts forty minutes and may be taken in an open-top carriage, and we're sure that you'll enjoy every second of it.
You can choose to take your afternoon tea at either Ravenglass or Dalegarth at the beginning or end of your journey. This exclusive trip will be over an hour long drive to reach from our caravan park near Lancaster, but it is an experience like no other and well worth the effort.
Along with your charming steam train journey and afternoon tea, you will receive an experience gift pack including a personalised voucher and message card, by which you can remember your time aboard. While you can buy tickets at either station, the peak season is during July and August – during which you should book in advance.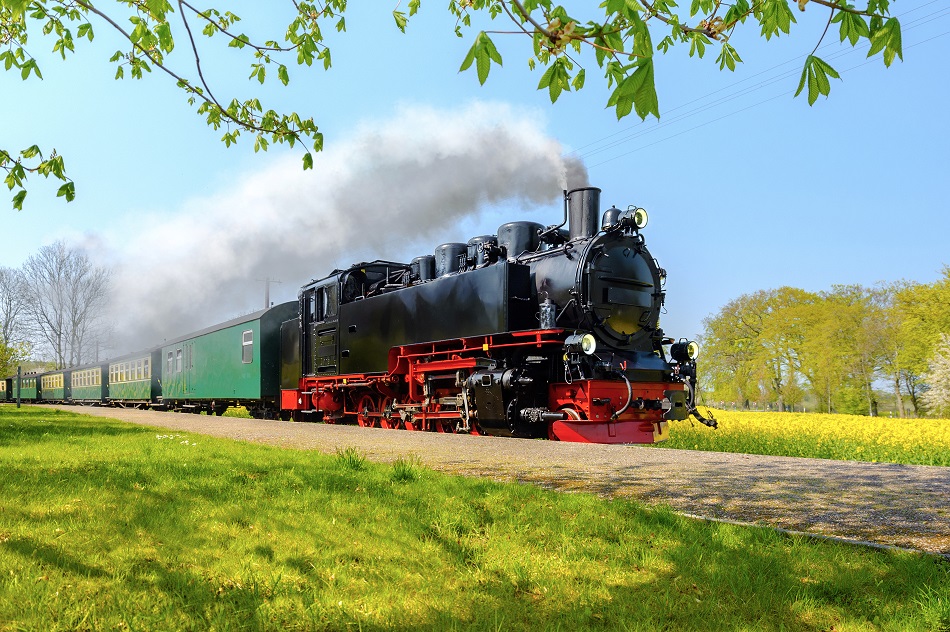 The Refreshment Room
A simple 15-minute journey from Old Hall, this rustic café has a cosy feel to it with wooden tables. The afternoon tea here is served on an array of pretty china plates with elegant silver. You can expect a pot of tea, delicately cut finger sandwiches, cakes and scones from this quaint station room café. It's the perfect place to stop by if you're planning or returning from a train journey across Cumbria, or simply for a day out in Carnforth.
Carnforth is a lovely town near our caravan park. It has a large Booths from which you can purchase any food supplies you'll need for your caravan holiday, the Steam Town attraction, a fantastic bookshop and, of course, afternoon tea at The Refreshment Room.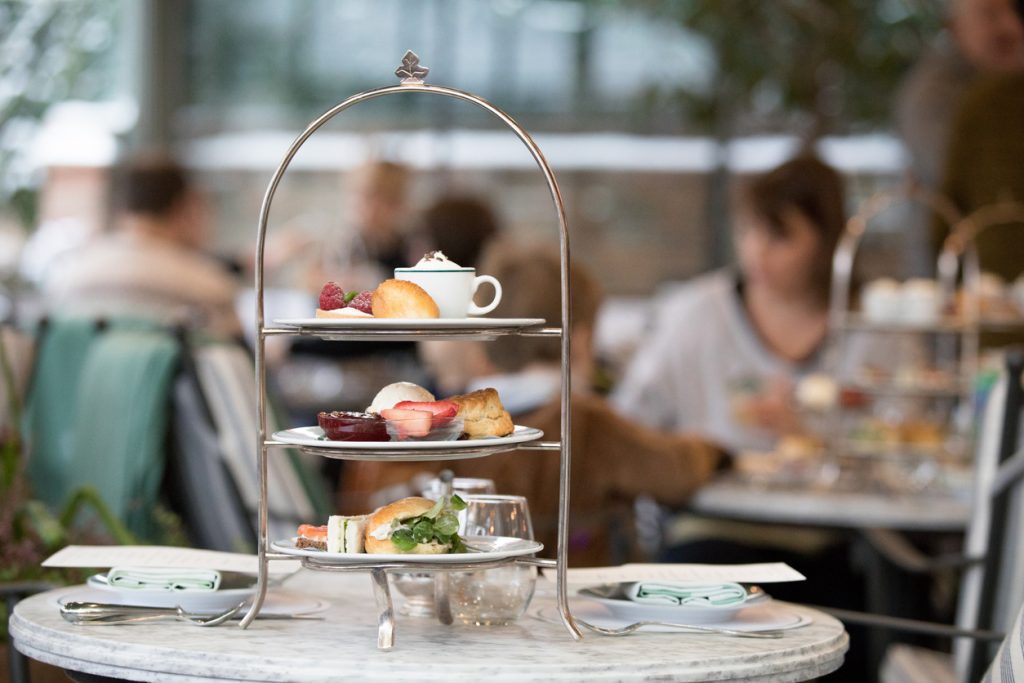 Enjoy Making Your Own
If you want to be sure that your afternoon tea is exactly what you're expecting, then you might prefer to create your own. There are plenty of petite shops and big supermarkets around Capernwray where our park is based, so you will be able to source all the ingredients you need locally.
For help on crafting an afternoon tea inspired picnic to enjoy during the warm summer sunshine, we recommend that you read our article on spring refresher recipes for some ideas for sandwiches and cakes to include in your menu.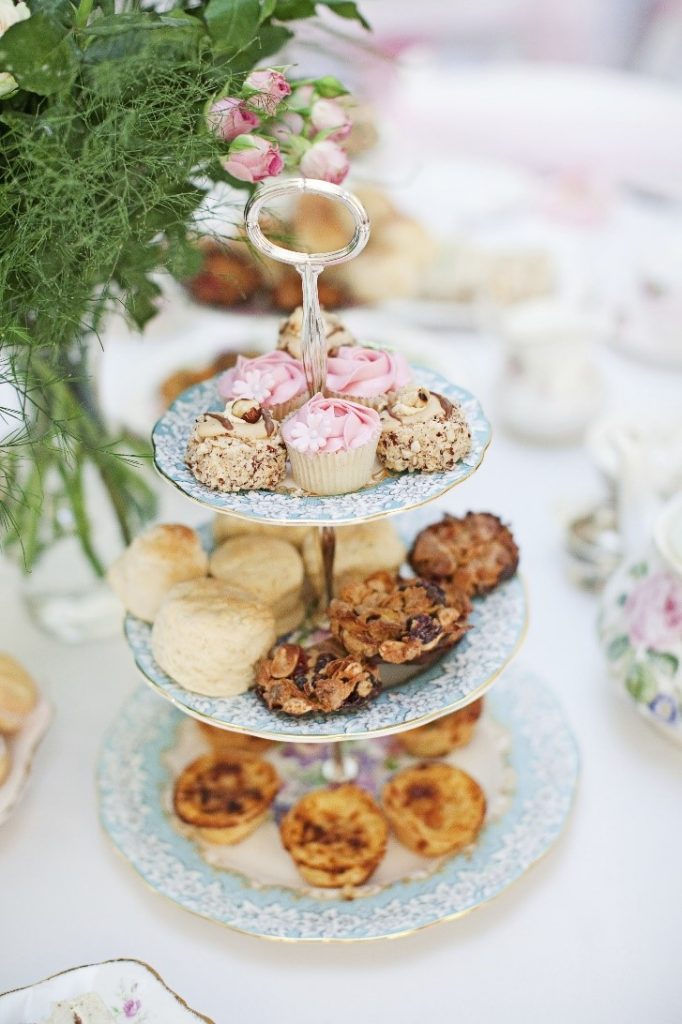 We hope that one of these ideas for afternoon tea has inspired you to enjoy some of the sights that the Lake District has to offer, whether you're stopping by in a Booths' café anywhere in the Lake District, moving through Cumbria on a steam train to Dalegarth, or enjoying our beautiful grounds in Capernwray.