If you like the idea of breath-taking open waters, gorgeous untouched land, and clean and crisp air in your lungs, the Lake District should be on your trip list. Covered by Lancashire, Cumberland, and Westmorland, the Lake District boasts lots of routes that are ideal for those seeking a scenic walk.
Here are just five of our favourite walks in the Lake District, which are especially easy to access if you choose to purchase a holiday home at our caravan park in Lancashire. Even though you can't currently come and stay with us at present, now is the perfect time to begin planning a few walks for when Coronavirus restrictions are eased in the future.
Wansfell Pike
If you like to be rewarded at the end of a long walk, Wansfell Pike offers victorious views of the town of Ambleside once you've reached the top. And though a rather long one, the route to Wansfell Pike is popular and doesn't feature any notable challenges.
Whether you're new to outdoors walking or a seasoned sightseer of natural parks, the surrounding stellar views of Red Screes, Fairfield Horseshoe, and Coniston Fells are sure to impress!
Review the full Wansfell Pike walk.
Area of the Lake District: Ambleside, Windermere, Westmorland.
Suitable for: People of all walking abilities.
Point of interest: Stockghyll Force, an industrialised fairground of working mills from times past, along with old shops which used to make materials and corn. Just be sure to check any indoor attractions are not included in Covid-19 restrictions before visiting.
Sticklebarn Blea & The Langdales
Another delight of Ambleside is Sticklebarn Blea, and in particular, the 2.9 km Blea Tarn Trail, which is owned by the National Trust. Along the way, you'll cross fairy-like footpaths and meander through the gorgeous countryside before reaching the open waters of Langdale Valley. Although it's classed as an 'easy' route, it does come with a couple of small challenges along the way. The Tarn Trail hunt is perfect for some peace, quiet, and tranquillity.
Area of the Lake District: Ambleside, Windermere, Westmorland.
The perfect route for: Experienced walkers.
Point of interest: Langdale Valley, which comprises of Great Langdale and Little Langdale. Here, you'll find the village of Elterwater which is home to a handful of cute craft shops to browse.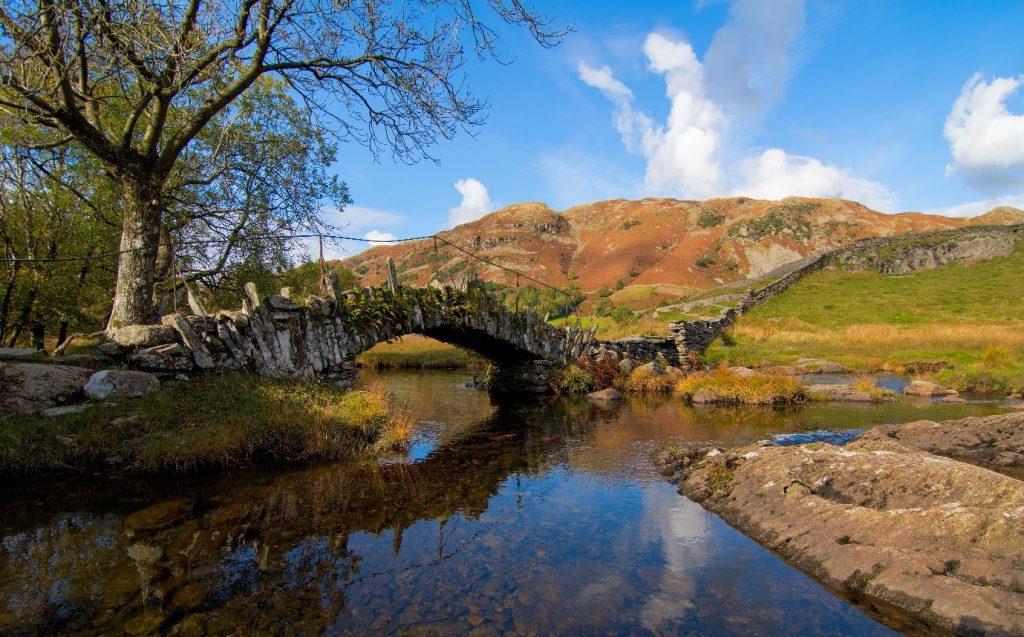 Kentmere Horseshoe
Standing its ground as one of the longest and quietest routes in the Lake District, Kentmere (known as Kentmere Road) is one of the most remote areas of the region. Offering incredible views, along with genuine peace and quiet every step of the way, this walk is the perfect getaway from the hustle and bustle of day-to-day living.
Take this route at your own pace; there's plenty to take in and lots of fantastic views to enjoy along the way. There's also plenty of places to stop and have a short break, allowing you a moment to catch your breath among unrivalled landscapes. Kentmere is also situated a few miles from the historic town of Kendal.
Area of the Lake District: Kentmere, Kendal, Cumbria.
The perfect route for: Walkers of all abilities.
Point of interest: The town of Kendal, which is home to Kendal Castle. There are plenty of things to do and see in Kendal, with lots of shops and restaurants to visit too. Though it's important to remember, with any indoor attractions, it's best to check if the one you're planning to visit is subject to Covid-19 restrictions.
Sizergh Wildlife Walk
If you're interested in seeing more wildlife during your trip to the Lakes, Sizergh Wildlife Walk could be perfect for you. Enjoy a leisurely stroll around the awe-inspiring grounds of Sizergh castle and gardens.
This 2.5mile-long walk is ideal for walkers of all abilities and showcases a wide variety of wildlife and plants native to the region. Best enjoyed on a warm summers' day, this walk is perfect for people of all ages, so if you have the grandchildren along with you for a visit, they can enjoy this walk too.
Walk the Sizergh Wildlife Walk.
Area of the Lake District: Helsington, Cumbria.
The perfect route for: Walkers of all abilities
Point of Interest: Sizergh Castle & Garden has plenty of events going on throughout the year, so be sure to check-in prior to visiting. The National Trust website is the best place to check for upcoming events held at Sizergh (COVID-19 permitting, of course).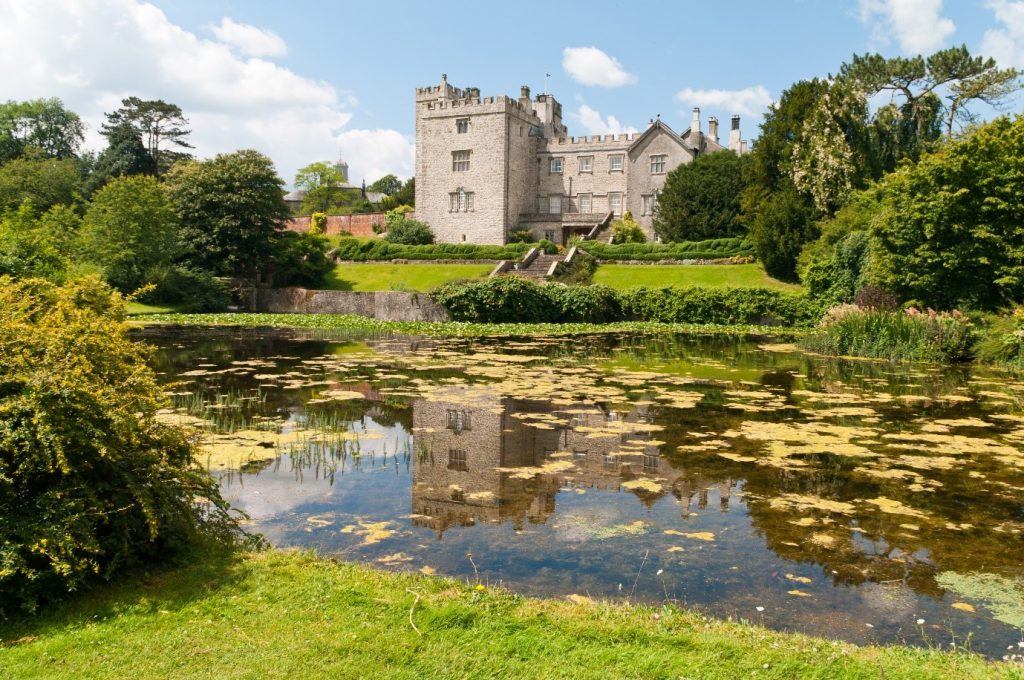 Aira Force & Ullswater
If a 70ft waterfall is your idea of natural beauty, Aira Force is the route for you. This relaxing route has everything you need to enjoy a short stroll, including plenty of places to eat or grab a coffee, and obviously, the waterfall itself.
You can opt to take on a longer walk around Aira Force, and its surrounding areas if you wish. However, it's also perfect for those who want a slower-paced stroll around some of the surrounding shops, all whilst being within a stone's throw of the incredible waterfall.
Area of Lake District: Matterdale, Cumbria.
The perfect route for: Walkers of all abilities.
Point of interest: The peak of Aira Force is not to be missed, as you can stand atop the waterfall and look down on the walk you have just completed. If you do reach the summit, you'll get some incredible views of Ullswater that aren't to be missed too.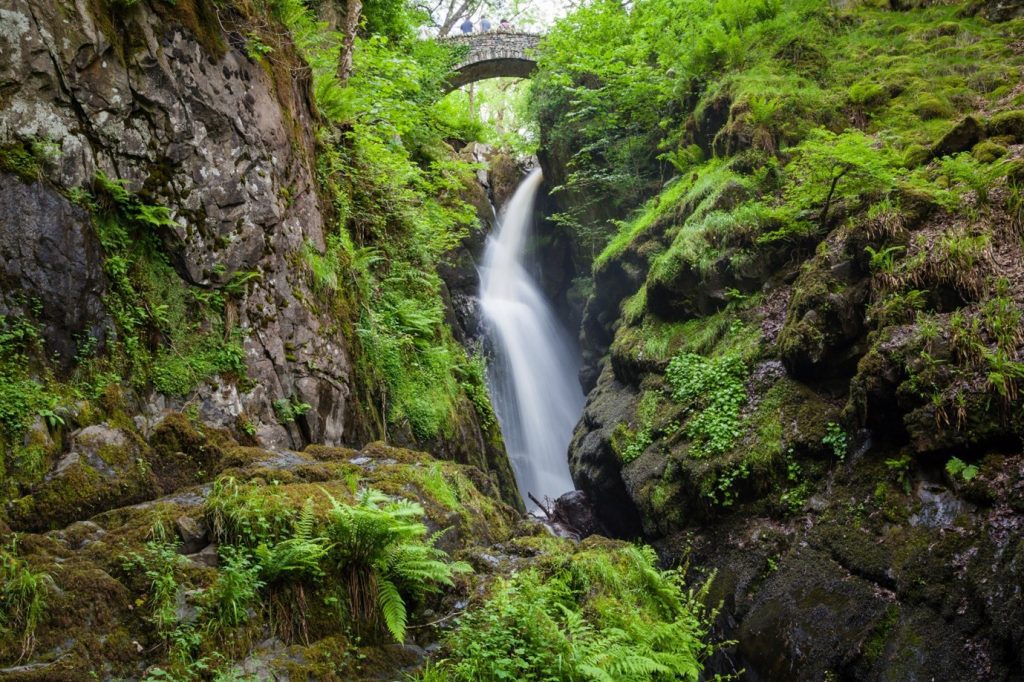 Staying Safe In The Lake District During Covid-19
The Lake District National Park has guidelines in place to ensure you can keep safe when visiting the area again in the future. With the Lakes boasting huge open spaces and plenty of walks – it really is the perfect place to get away to once we are comfortably out of our latest lockdown.
The Lake District is best enjoyed raw, in the heart of its bountiful views. Why not purchase a holiday home in Lancashire and have easy access to all that the Lake District has to offer? Get in touch with award-winning Old Hall Caravan Park for further information on how we can make your holiday home dreams a reality, giving you a comfortable, stylish base to enjoy all the Lake District has to offer when it's safe to do so.