For a caravan park that has easy access to both the Yorkshire Dales and the Lake District, you need to look no further than our homely holiday park. Explore the bountiful nature of our grounds, or venture further out into the Lake District for a fantastic holiday.
Our South Lakes Caravan Park Near the Lake District
Our caravan park in Lancashire is abounding with local flora and fauna, all carefully maintained by our fastidious groundskeepers to ensure that you have a calming and peaceful time during your stay with us. We work hard to ensure that our wildlife walks are easily enjoyed by humans, dogs, and local creatures alike.
Some of the animals taking residence on our land include deer, bees, and a variety of bird species. Those who are avid photographers may wish to bring their equipment along, in the hopes of catching on camera these species in their local habitats.
Our South Lakes Caravan Park & Touring Site is Perfectly Placed the Lake District
Some of our holiday caravans possess views towards the peaks of the Lake District – a testament to just how close we really are to the North West's greatest attraction. From our caravan site in the South Lakes, you will be a mere thirty-minutes' drive from Windermere. Our location is not only ideal for those wanting to be near the Lake District in a static caravan, tourers can enjoy the close proximity without the hustle and bustle that afford touring sites right in the heart of the Lakes, especially in the summer months. At Old Hall you can enjoy the Lake District but then return to the peace and tranquillity of our park in the evening.
This half-hour distance from the Lake District makes all the difference in regards to your daily experience of traffic, too. If you fancy staying on our lovely grounds (whether that's due to personal health, the weather, or simply preference), you won't have to worry about sitting in a line of traffic just to fetch your groceries from the local village. As a result, we view our rural location as an advantage that affords our guests an atmosphere of calm and privacy, without sacrificing our proximity to a great day out in Cumbria.
Things to Do Near Our South Lakes Caravan Park
The Lake District is full of options for a great day out, whether you're catering for a day out with your family or finding something that makes your retirement memorable – the Lake District has it all. Here are some of our recommendations: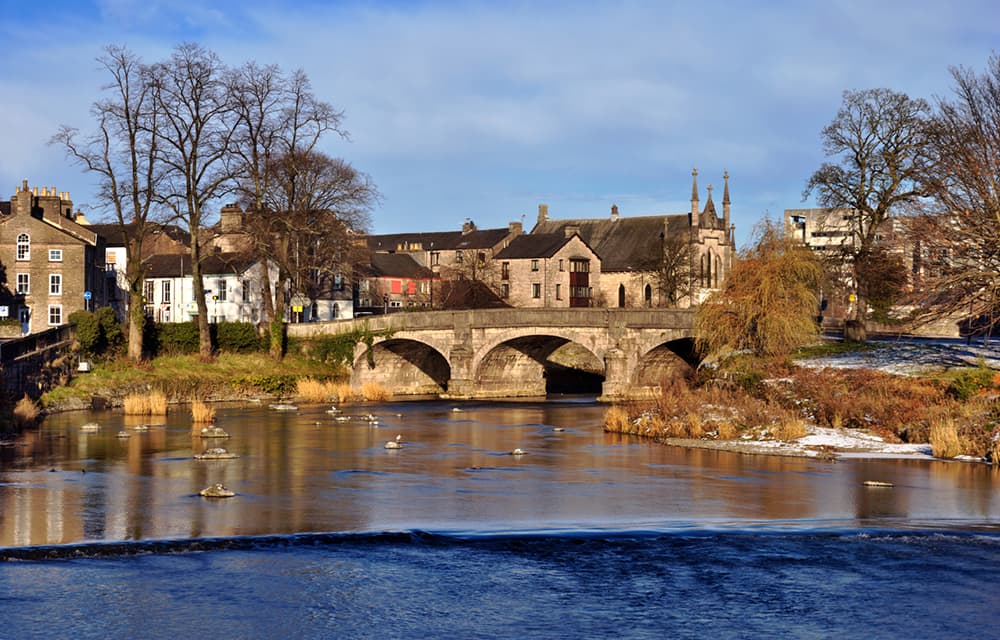 Kendal
Kendal is on the way to Windermere and generally takes under half-an-hour to reach from our caravan park near the south Lakes. Kendal is referred to by many as the 'Gateway to the Lake District', as it sits on the very edge of the national park boundaries.
There's plenty to do in Kendal, whether you're looking for shopping, walking, or a taste of Cumbrian art at the Brewery Arts Centre. This town is well worth a stop or two.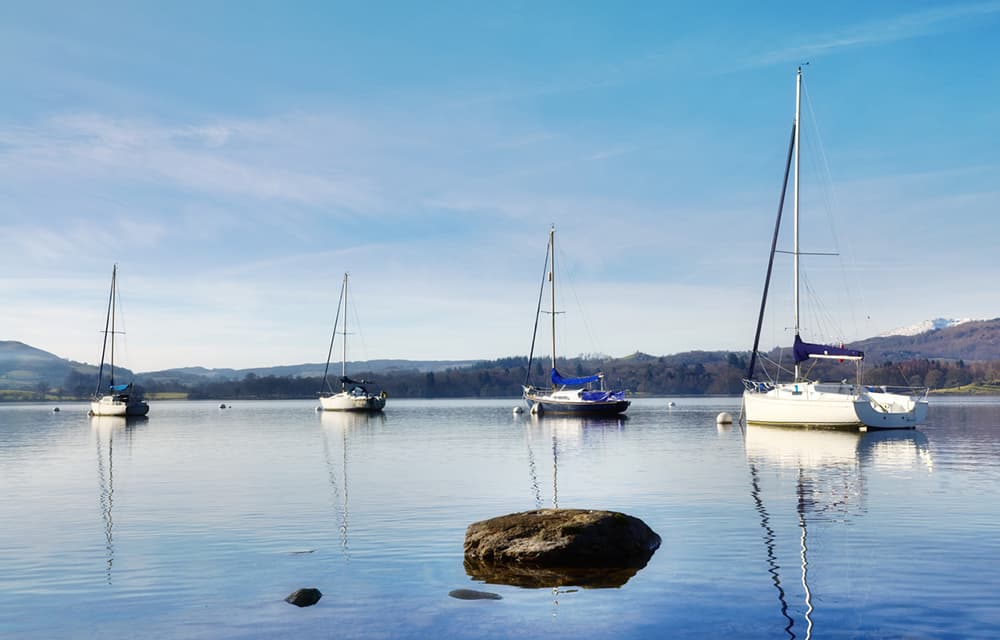 Windermere
Windermere is the heart of the Lake District and, as previously mentioned, only a little over thirty minutes from our South Lakes caravan park.
In Windermere, you can visit the famous Beatrix Potter Museum, treat a loved one to an afternoon tea, or simply enjoy the day by walking around the Lakeside and taking in the gorgeous views.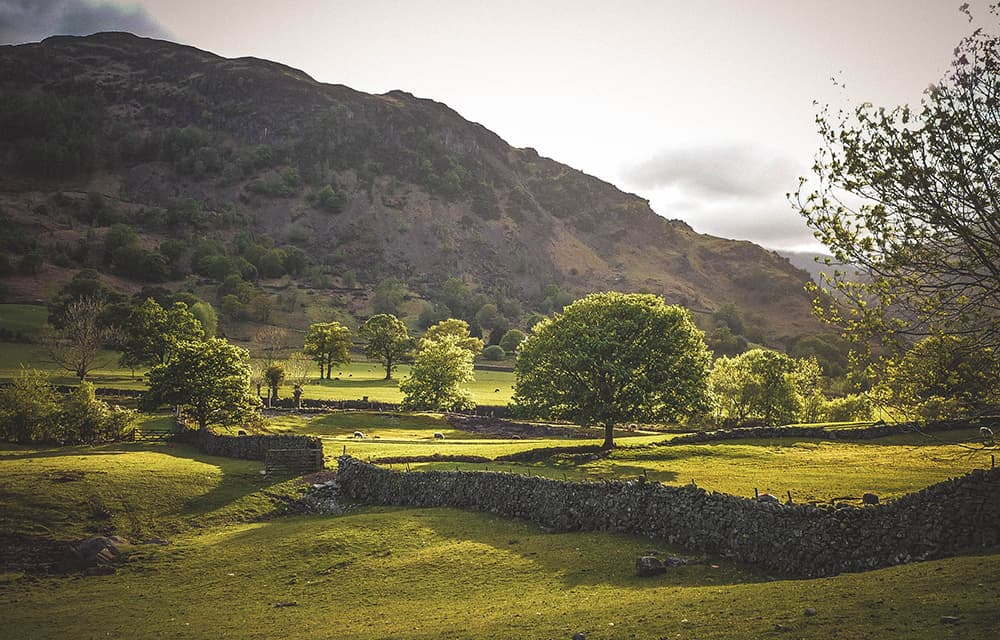 Langdale
If you're willing to drive up to an hour through grand landscapes and gorges to reach Langdale, then you can look forward to a day of ambling between Langdale's impressive peaks, or perhaps even to trying to scale them yourself.
Langdale is a truly stunning section of the Lake District and is well worth the journey to enjoy the incredible scenery. There's even a quaint pub that serves food at the base of the Langdale Pikes called Sticklebarn where you can get a homely drink and meal.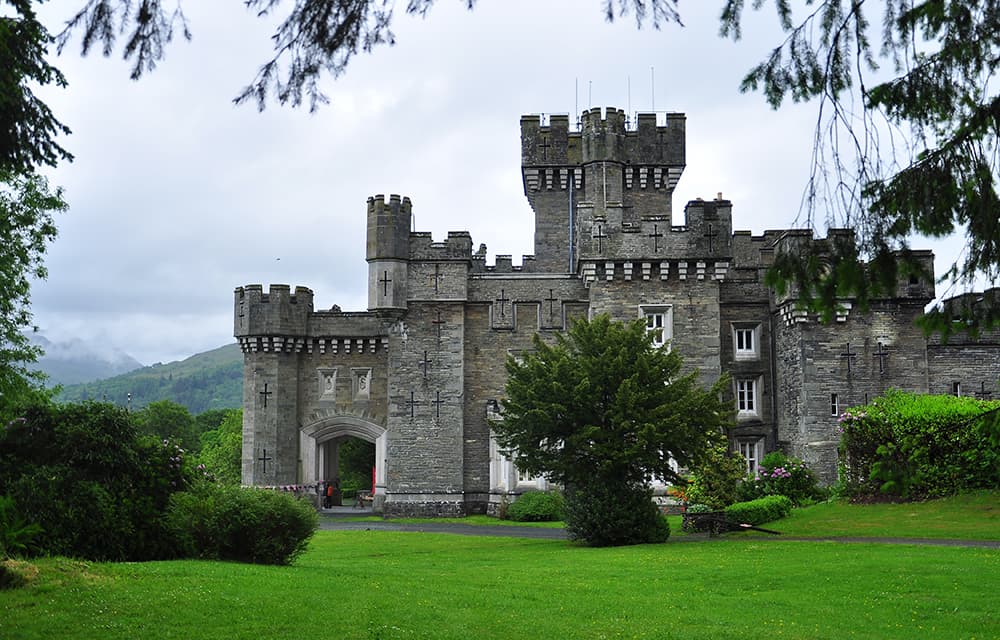 Wray Castle
The drive to Wray Castle will take you approximately an hour from our caravan site, but the journey will take you past Kendal and Windermere, so you could take some interesting pit-stops on your way there and back.
If you enjoy getting in touch with local history or engaging with the architecture of an old castle, then Wray Castle is a perfect day out for you. They regularly host events and are very child-friendly, so check their website before you go to make sure you're going on a day that best suits your group.
---
Visit Our South Lakes Caravan Park Today
If you're looking for holiday homes for sale in Cumbria, look no further. Visit our caravan site in the South Lakes and discover the options for you. In addition to our range of holiday homes, you can stay on a seasonal or daily touring pitch too. You can contact us for more information regarding any of our caravans, terms and services.